9 Things to Do with Leftover Cabbage
What's to love about cabbage? Well, we think that cabbage is the unsung hero of our time. The first great thing about cabbage is that there's at least one variety of cabbage in season every time of the year. Adding to that, cabbage lasts and lasts in the fridge; its bright, sweet flavour remains strong even after the greens have wilted. This leads us to our final point, we love cabbage because of the many ways you can enjoy it. Add crunch and colour to salads or sweetness to savoury braises if it starts to lose its bite. It also makes for an absolutely delicious pickle! The point is, there's a lot to love about cabbage and there are lots of delicious ways to use it.
In some of our recipes, we've sent you extra cabbage, so we thought we'd count down our 9 favourite things to do with the leftovers. We've split our count down into two sections, For Eating and For Other, and don't worry, our ideas are all much more inventive than coleslaw!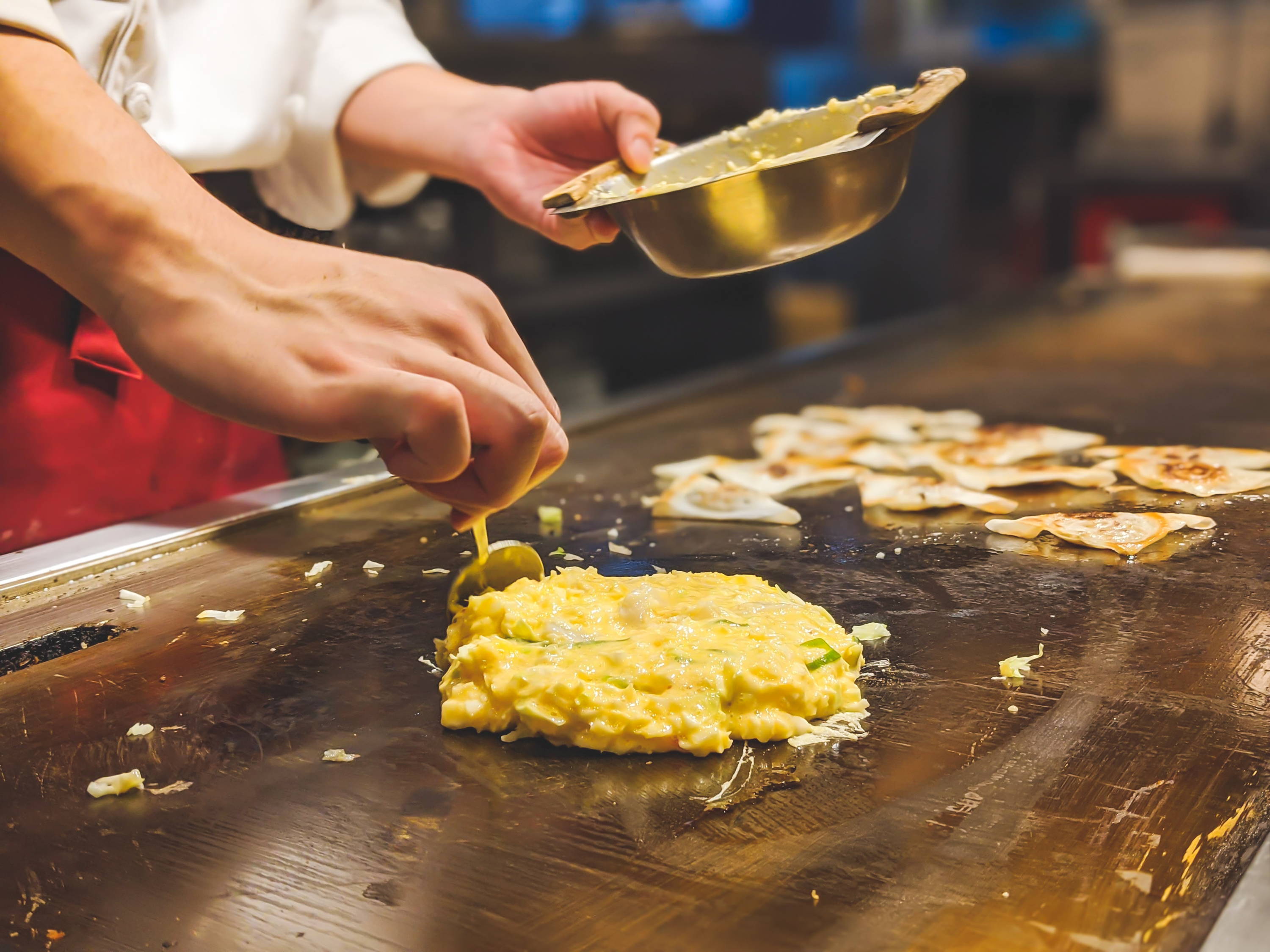 Okonomiyaki
It just so happens that one of the most delicious delicacies of Japanese cuisine happens to be the easiest dish to prepare. Okonomiyaki quite literally means 'grilled as you like it', which means you've got a huge amount of creative licence to experiment. This iconic Japanese street food is quite similar to a pancake, except the star of the show is the shredded cabbage. Cabbage is mixed into a batter with other veg/fish/meat, grilled on a frying pan and topped with a generous heap of spring onion, dried bonito flakes and smotherings of sweet okonomiyaki sauce. There are three main styles of okonomiyaki: Osaka, Hiroshima, and Tokyo. Osaka style okonomiyaki features the most amount of cabbage. The cabbage must be shredded to about 3cm thick max, otherwise it won't maintain its crispness when cooked.
Tabbouleh
One of our favourite Middle Eastern salads. Delicious? Yes. Healthy? Yes. Easy to prepare? A doddle. The key to making a tasty tabbouleh is to have all the ingredients prepped and ready to go before assembling. You want the ingredients to be as fresh as possible. A classic tabbouleh doesn't feature cabbage, but there's absolutely nothing out of place about the crunchy, cooling vegetable in this salad.
Kimchi
Kimchi is Korean fermented cabbage, swimming in bold, confident flavours of garlic, ginger and dried Korean chillies (gochujaru). Kimchi is the heart and soul of Korean cooking. You'll usually find it in Korea as a freebie bar snack, but you could make it at home in under 20 minutes! All you have to do is cut your cabbage into 2/3cm long squares, tip them into a bowl and scatter over 1tbsp of salt and leave for 1 hour (this draws out all the moisture). Meanwhile, mix together the ingredients list above, along with fish sauce and caster sugar. After an hour, brush off the excess salt and place the cabbage in a jar with the pickling juice you just made. Seal the jar or serve straight away —it will keep for up to 2 weeks in the fridge!
Spring Rolls
For an unbelievably healthy twist on the classic spring roll, why not swap the pastry for a cabbage leaf? When it's all steamed, the cabbage leaf will wilt beautifully around the fragrant inner ingredients, creating a beautifully soft and, just as tasty, spring roll.
Steamed Vegetable Dumplings
If the idea of swapping the pastry for cabbage in traditional Chinese snacks is unappealing, why not incorporate it inside instead? To find out how to use cabbage to make authentic vegetable dumplings see www.redrickshaw.com/blogs/recipes/steamed-vegetable-dumplings
Indian Spicy Cabbage
If you like to stick with what you know when it comes to cooking cabbage, why not jazz it up a bit? Seasoning with garam masala, turmeric powder, red chilli flakes, cumin or tarka spice, adds dimension to this simple vegetable. Add toasted nuts if you like a bit of crunch.
Flawless Skin

Cabbage isn't just for eating, and there's plenty of health benefits in using it other ways. If you're suffering from skin irritations like acne, apply a compress of steamed, veinless cabbage to the affected skin overnight. You'll supposedly wake up flawless in the morning.
Relieves Pain & Swelling
The high levels of antioxidants and anti-inflammatories in cabbage (especially the red variety) can supposedly promote wound healing and aid swelling, ulcers and strains. Simply secure fresh cabbage leaves with a bandage and wear for as long as the pain persists.
Stimulate Hair Growth
If you're suffering from hair loss or simply want to thicken your locks, applying a blend of cabbage and fresh lemon juice to your scalp for 30 minutes, twice a week, is supposedly all you need to do. It's allegedly the high content of vitamin A that facilitates the hair growth.
We hope we've given you some inspiration when you next have any leftovers! Let us know what you do with your cabbage in the comment section below!