An Interview with: Romy Gill MBE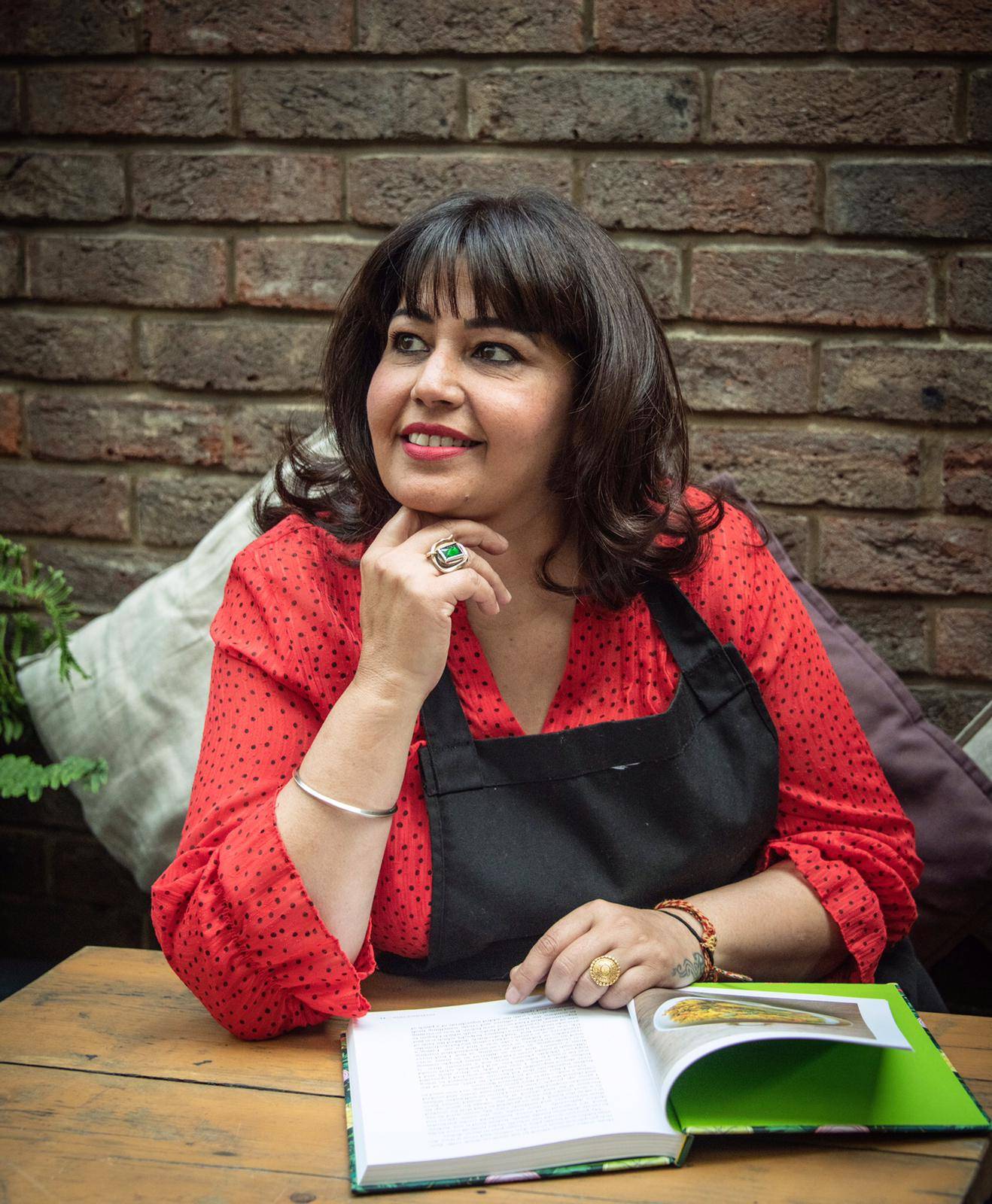 25 years ago Romy moved to England from her town of Burnpur, in West Bengal. With no initial intentions of becoming a chef, and fuelled by a sense of homesickness and longing for authentic Indian food, Romy became the first ever female Indian chef and restaurant owner in the UK.
An inspiring role model; with a passion for food instilled by her mother, Romy is self-taught and highly accomplished. She creates phenomenal food inspired by her Bengali heritage, combined with an echo of British influence.
We sat down with Romy to ask about her career as a successful chef and food writer. Romy tells us of the inspiration behind her debut book Zaika⁠, which means full of flavour. Indeed, full of flavour, inspiration, and warming nostalgia it is. In over 100 innovative plant-based recipes, Romy alters how we think about both vegetables and fruit. She enlightens readers with natural flair and enthusiasm on harnessing food as a language of love — whether you fancy a quick and easy supper for one or you're cooking leisurely for friends and family at the weekend.
Zaika combines the colourful spices and flavours of India with new ingredients you were introduced to when you moved to England. How has your cooking changed since you've moved here?
When I moved to UK I couldn't drive. I always felt anxious when I had to travel far to go to the shops in case I got lost. I didn't have a mobile phone then. I started going to the local shops or nearby supermarkets and bought ingredients that I hadn't cooked before. I loved the idea of combining ingredients together and cooking with them.

Your book showcases the ease, vibrance and versatility of vegan food. Why do you think there is the misconception that vegan food is difficult to master?
I didn't know the term until I came to the UK. We never thought about vegan food in India while growing up, as we ate mostly a plant based diet. I grew up in Bengal to a Punjabi family. Mum would use mustard oil and not ghee for cooking, as this is what we would usually use as cooking oil for Bengal food. So, for me to cook and write about vegan/ vegetarian food was not difficult at all. Indian food is all cooking in the right balance of spices and making any kind of food full of flavours.
And growing up, how focal was food to family life? Is this the same today?
Food was very important to my parents. They worked hard to give us a good education and good, wholesome family meals, as well as meals for sharing with friends. To this day, this is what my parents base their life. It's the same with me now - we try our best to do this with my family too.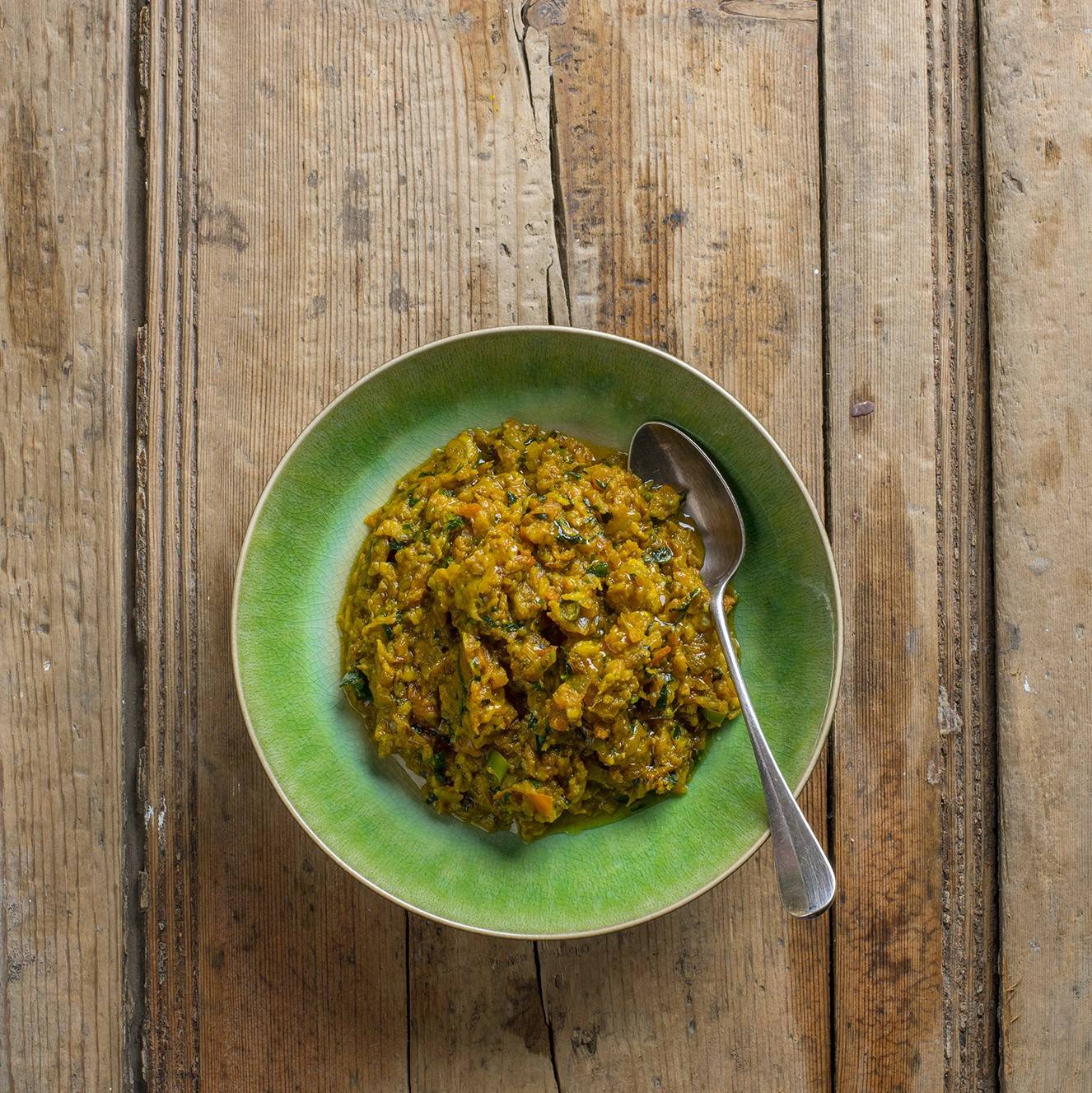 You speak about your mother teaching you the cooking skills you've carried with you through your life and career. What is the most important advice she's given you in the kitchen?
If you are angry, don't cook. Take a moment to yourself and then go back to cooking. Respect the ingredients the way you do people.

When did you know you wanted to be a chef?
When my mum had cancer when I was doing A levels in India. Our Mum was an amazing lady who was strong, and caring. What I am today, I owe to my parents.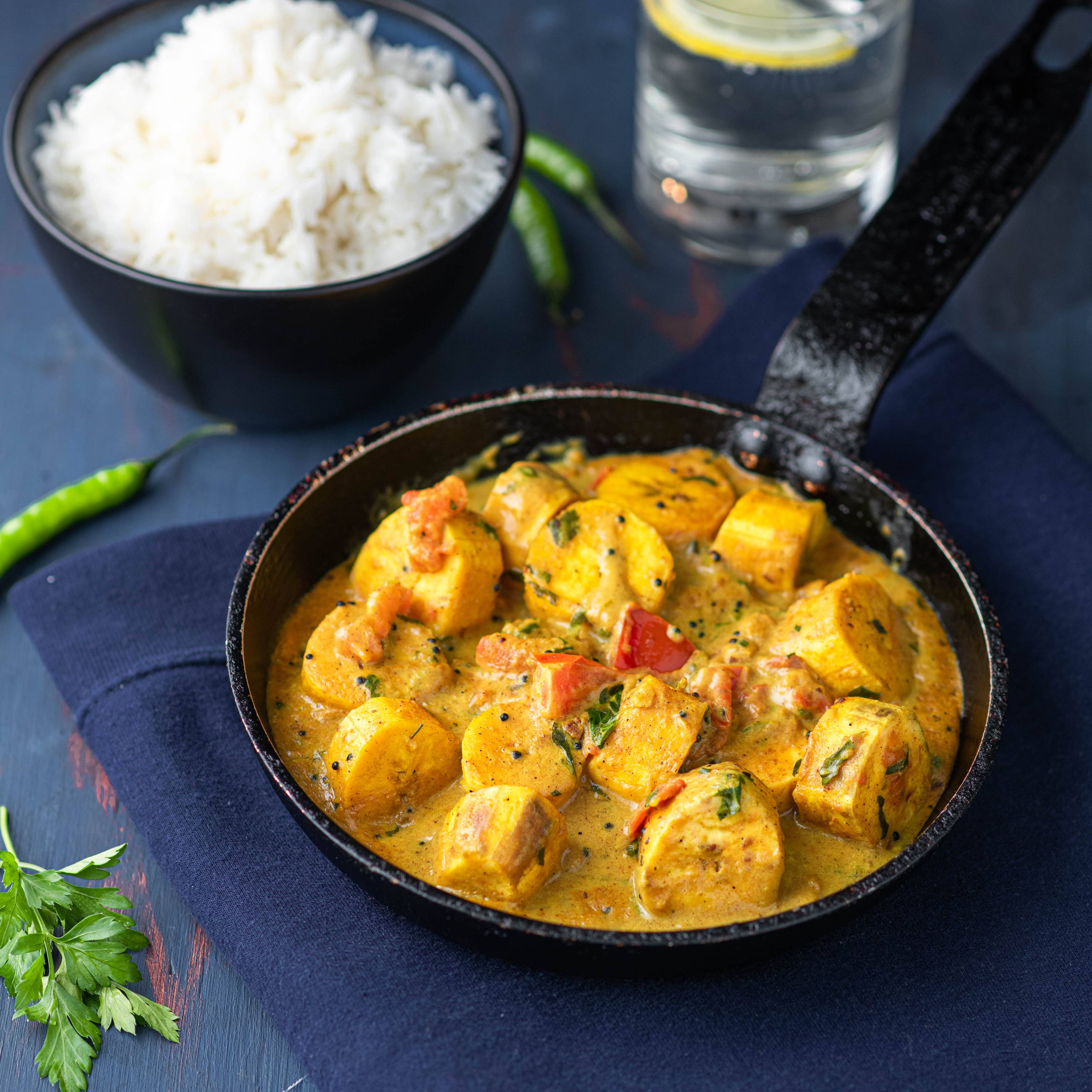 You often speak about your food focusing on flavours and textures, rather than the aesthetic. Do you think social media has changed the way that we cook and present food?
It depends. If the focus is just on the dish that is cooked and shared on social media then, I think it's ok. If the food is not the focus but other things are, then to me it looks staged. At home and when I had the restaurant it was all about the food, but i do think that Social media is important for business.
From marathons, to cycles around India and gala dinners, you were deservingly awarded an MBE by the Queen in 2016. What is it that drives you?
I like to prove things to myself, not to others. We're very privileged so it is very important to raise money for others less fortunate than us.
Thanks so much for chatting to us Romy!
Keep your eyes peeled for Romy's recipes on the Feast Box menu.
Zaika is available now at all good book shops and online.