Whether you call them aubergines or eggplants, this popular emoji and diverse vegetable is in season in August. From smoky baba ganoush to
baingan bharta
, we're here to tell you why you should include aubergines on your plate as much as possible this month.
Where do aubergines come from?
Although first domesticated in Asia and often associated with warmer climates, the exotic aubergine is now widely cultivated in Britain. In season from June to October, aubergines will be available, fresh and affordable at most markets and shops right now.
What's good about aubergines?
Aubergines are a high fiber, low calorie food, as well as a source of folic acid. The colour of the skin is due to the presence of anthocyanins - compounds with antioxidant properties.
Depending on how you cook them, aubergines can produce a combination of textures and flavours - smooth, fleshy, creamy, smoky - making them a versatile and nutritious ingredient. They've recently grown in popularity as a meat substitute thanks to this versatility and the flesh-like bite that can be achieved when drained and cooked properly.
Also, fun fact for your next pub quiz; aubergines are technically classed as berries, as they grow on flowering plants and contain seeds.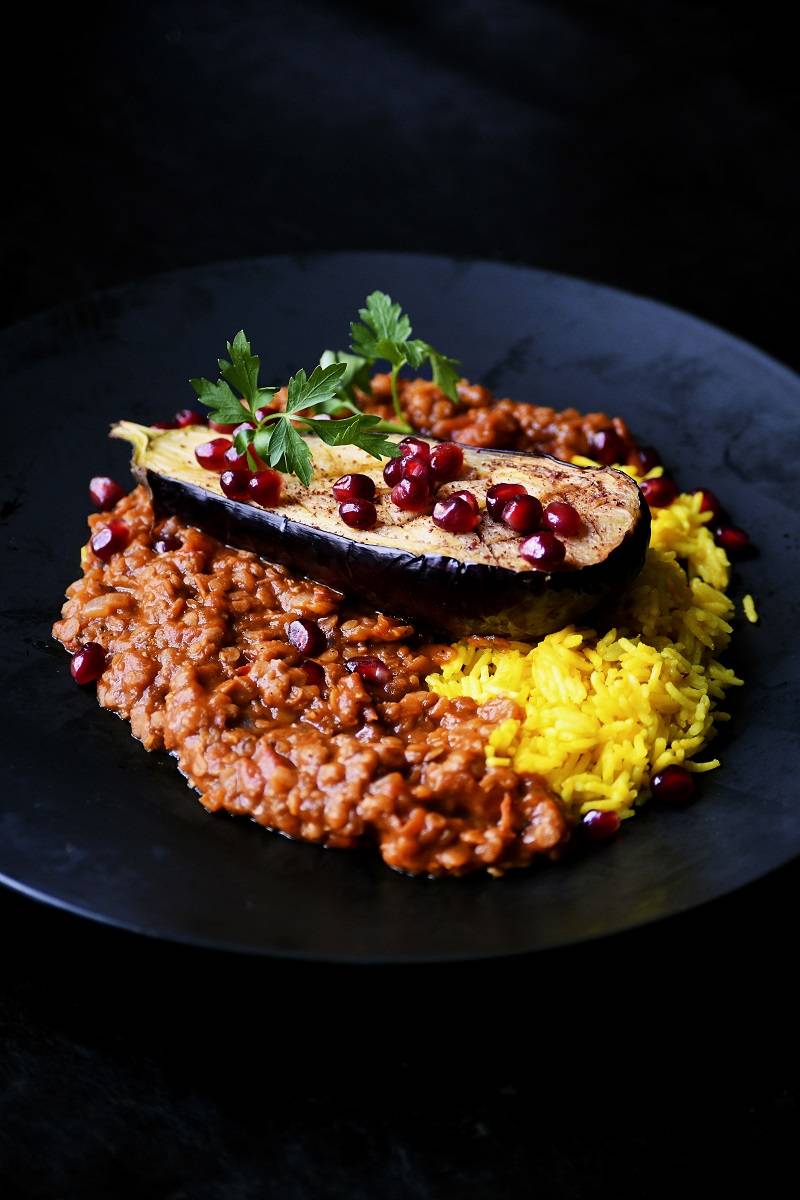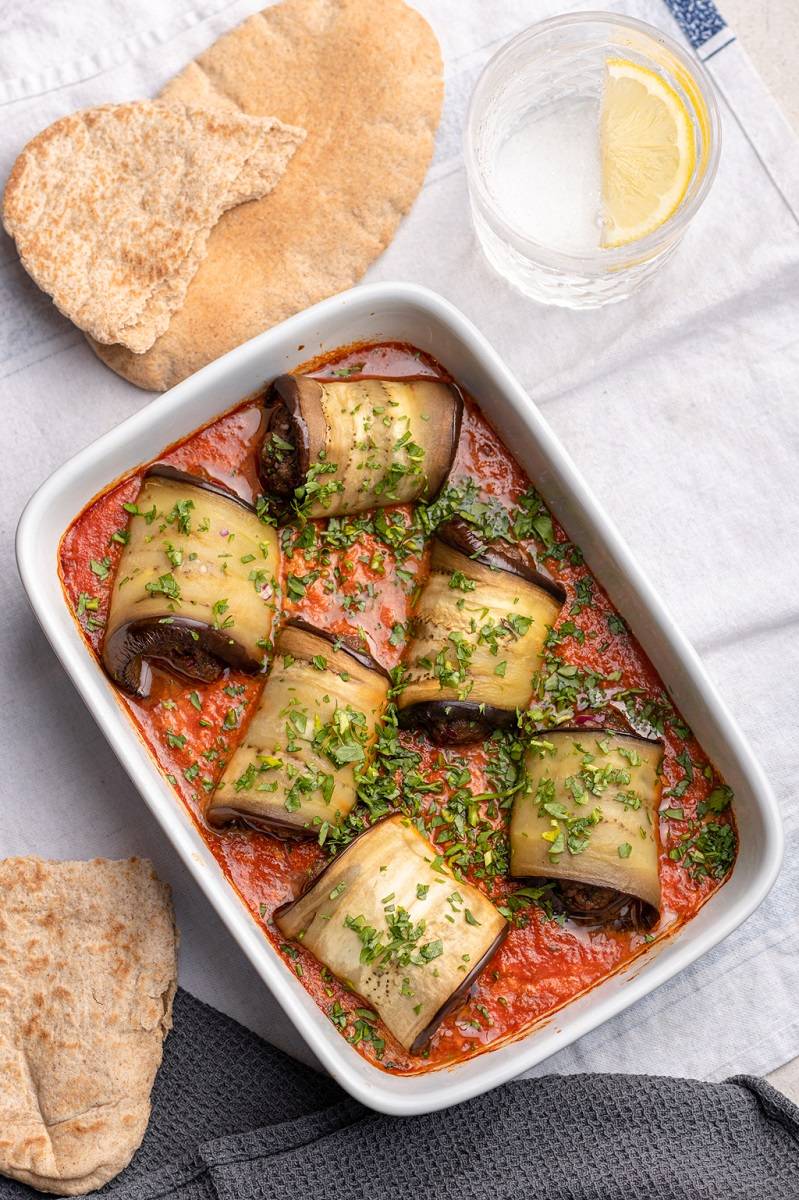 You can layer them in a creamy lasagne, glaze them with miso, or even crumb slices of fleshy aubergine for an alternative to chicken in a katsu curry. At Feast Box, this shiny vegetable regularly appears on the menu complementing a green thai curry, charred atop flatbreads or as the star of the show in Romy Gill's Baingan Bharta.
Whatever way you enjoy your aubergines in August, be sure to snap a pic and share your creations with us @feastboxuk