With kids going back to school, but travel still extremely limited, you might want to inject a bit of culture and flavour into your little one's lunch box.
We often hear that our generous portion sizes mean that our meals can serve as dinner and lunch the next day, but if you've decided to keep those leftovers for yourself, here are 5 quick and easy lunch box ideas that will provide your child with a healthy and interesting meal.
1. Jerk chicken with rice and peas
When you make jerk chicken, you may as well make a lot. Leftover chicken is an easy, healthy and tasty way to pack a lunchbox. Create a fruity salad and a side of rice and peas to go with our easy and authentic jerk chicken recipe.
Jerk cooking's spicy, sweet and smoky flavours originate from Jamaica.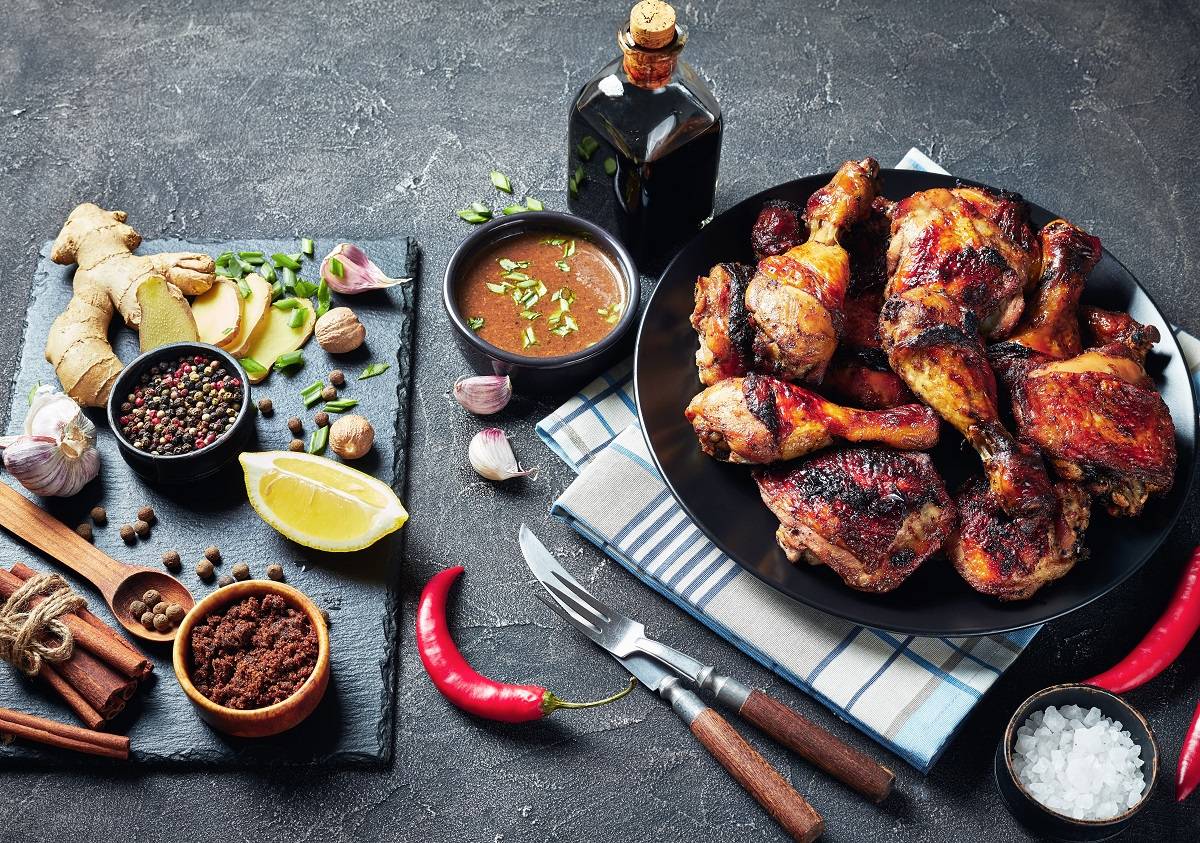 2. Matar korma veggie curry
This thrifty matar korma recipe uses up bits and bobs you'll most likely have in your cupboards already for a cheap and nutritious school lunch option. Originating from North India, this mildly-spiced curry tastes just as good cold the next day, served with a naan or roti.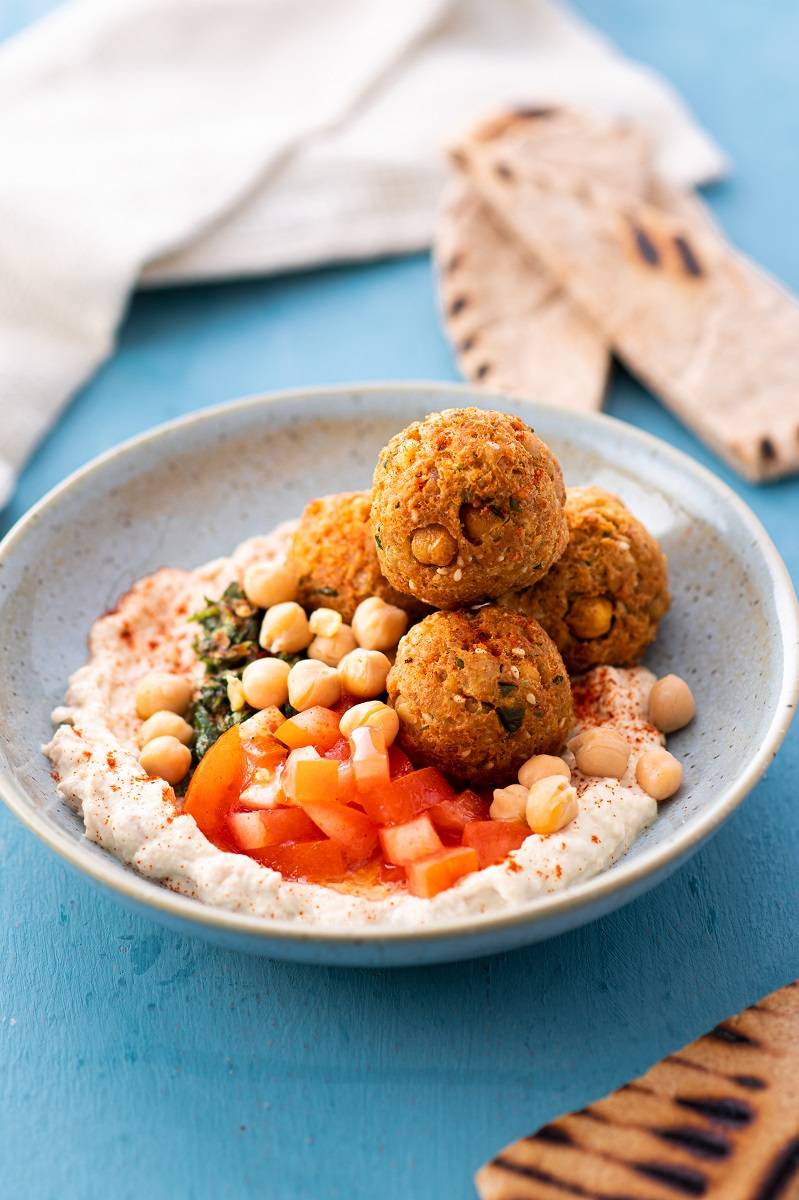 If you're really pressed for time, throw a packet of falafel in your trolley during the next supermarket shop for a super-filling and energy-boosting quick lunch. Falafels can be paired with salads, grains, fuit and nuts to create a well-rounded school lunch. Falafels have become increasingly popular in recent years with vegetarians and meat eaters alike for their moreish flavour as well as a high protein and fiber content.
Falafels were first made in Lebanon, with chickpeas being common across most Middle-Eastern countries. If you prefer a spicier falafel mix, you could try pairing with our refreshing tzatziki dip as a side.
If our mention of tzatziki has got you in the mood for a trip to Greece, why not treat your little one's tastbuds to some succulent chicken gyros. Marinade some chicken thighs for as long as possible before grilling them on a high heat to lock in juices and flavours. Sandwiched in a pita, this is an easy lunch option for eating on the playground or at a desk.
5. Roasted cauliflower and cous cous
Cauliflower probably originated in Cyprus, but it was Arab sailors who introduced it all over the world during the Middle Ages. It's a mystery, then, why whole roasted cauliflower has taken so long to become a global trend.
Inspired as much by traditional Middle Eastern cuisine as modern Israeli vegan dining, create a sophisticated lunch by scattering pomegranate and almonds over the cauliflower and cous cous before squeezing with lemon and a dash of tasty tahini dressing.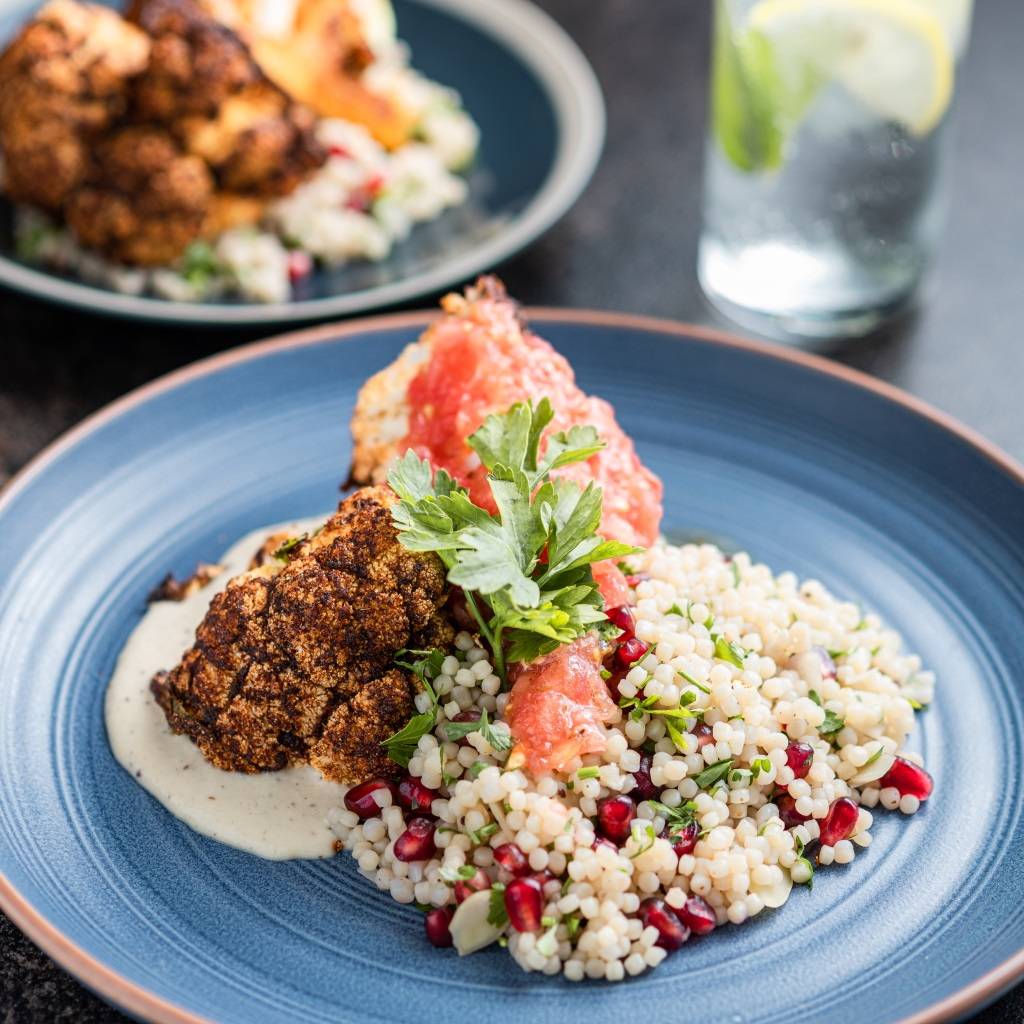 If this article has tickled your tastebuds, sign up to our weekly newsletter below to read more news, recipes and wanderlust from Feast Box.