We are very excited to announce that Feast Box has launched a one-of-a-kind Chinese sharing box. This recipe box includes four authentic Chinese recipes, appetisers and dipping sauces to create a party-sized feast at home in just one and a half hours. The fresh and varied ingredients are all pre-portioned to avoid any food waste, or spending time measuring out what you need.

You will also receive a straight-forward step-by-step guide to cooking recipes from different regions in China that will feed up to six people for a decadent family-style Chinese dinner party. We've carefully selected a balance of vegan, vegetarian and meat dishes to cater to all guests, so you won't have to worry about buying anything extra in. Existing customers can order this box, but you do not need a subscription to be able to enjoy this one-off party food box.
The inspiration behind the box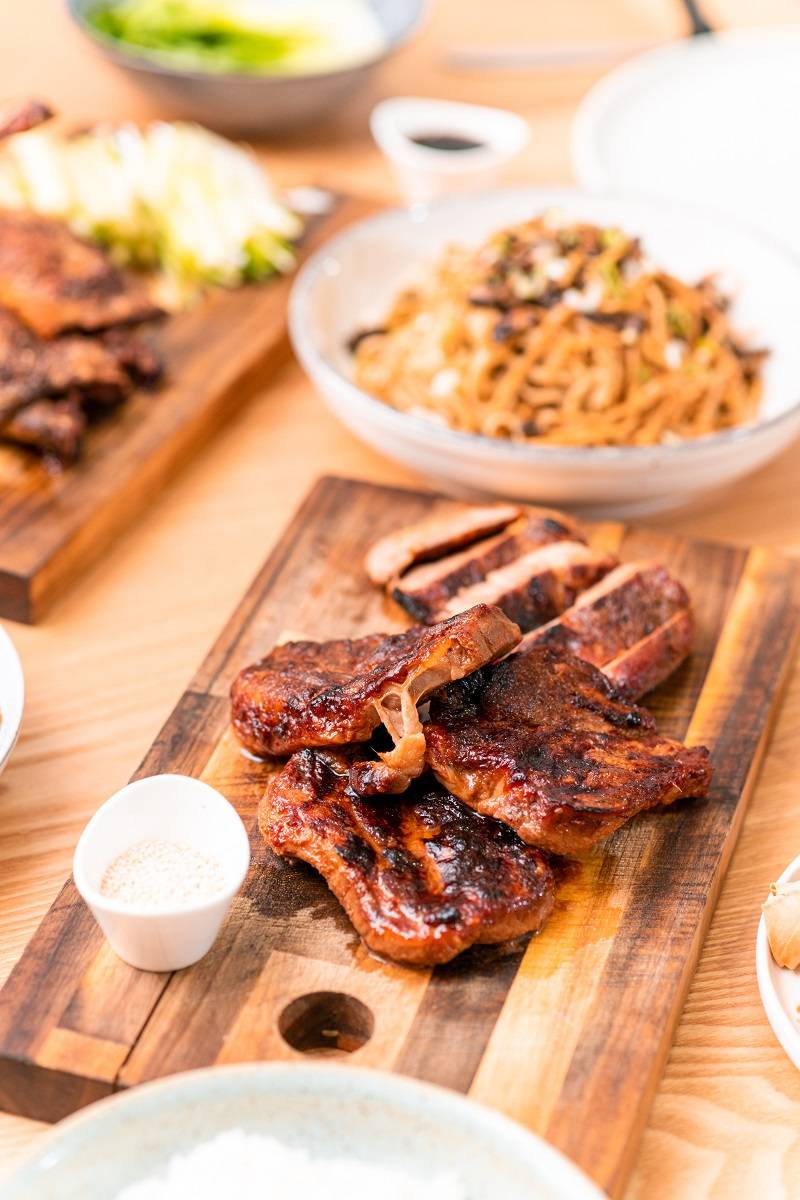 In China, the preparation and appreciation of food is so culturally important that it is close to becoming an art form. There is an ancient Chinese saying, 'food is the first necessity of the people', reflecting the importance and reverence of cuisine in Chinese culture.


Food is so ingrained in Chinese culture, that a lot of the tasty dishes we enjoy have deeper meanings and symbolism attached to them. For example, noodles represent a long life – so if you're superstitious, make sure you don't cut your dan dan noodles! The colour red represents everything from fire to success and good fortune. You'll find China's most popular colour bringing you success as you chow down on beautifully prepared char siu pork.
Today, regional dishes from all round China have become increasingly popular and beloved all over the world. Family-style Chinese restaurants and beloved Chinese takeaways are popular ways to socialise, celebrate and mark special occasions. So we thought, why not bring one of our favourite cuisines into your home, with original recipes and authentic ingredients – we promise you, your feast will live up to your favourite takeaway and then some!
What you get in the big Chinese sharing box
5-spice duck pancakes

A chinese takeaway favourite, this classic is so popular it's considered China's national dish. Shredded roast duck served with perfectly thin pancakes, fresh sliced cucumber, spring onions and a 5-spice sauce – sure to be a crowd pleaser!
Roast char siu pork
This Hong Kong-style marinated, roasted pork has an irresistible sweet and salty flavour. Another impressive 'fakeaway' recipe, your guests will be in awe of the authenticity and quality of your beautifully glazed pork shoulder steaks.
Mushroom dan dan noodles
The first of the vegetarian recipes in this recipe box is also one of our most popular recipes overall! This famous Sichuan dish of egg noodles tossed in a spicy sauce of Sichuan pepper and chilli oil. Trust us, you're going to want to hang on to your recipe card so you can make this dish time and time again.
Sichuan aubergines and tofu
This recipe is also suitable for any vegan dinner guests – fried aubergines and tofu in an aromatic and spicy chilli bean and black vinegar sauce.
Sauces and spring rolls
It wouldn't be a family-style Chinese meal without some fresh pak choi, crispy spring rolls, an assortment of sauces and heapings of fluffy rice! We've also included:
- Sesame seeds
- Jasmine rice
- Spring rolls
- Pak choi
- Soy sauce
- Plum sauce
- Hoisin sauce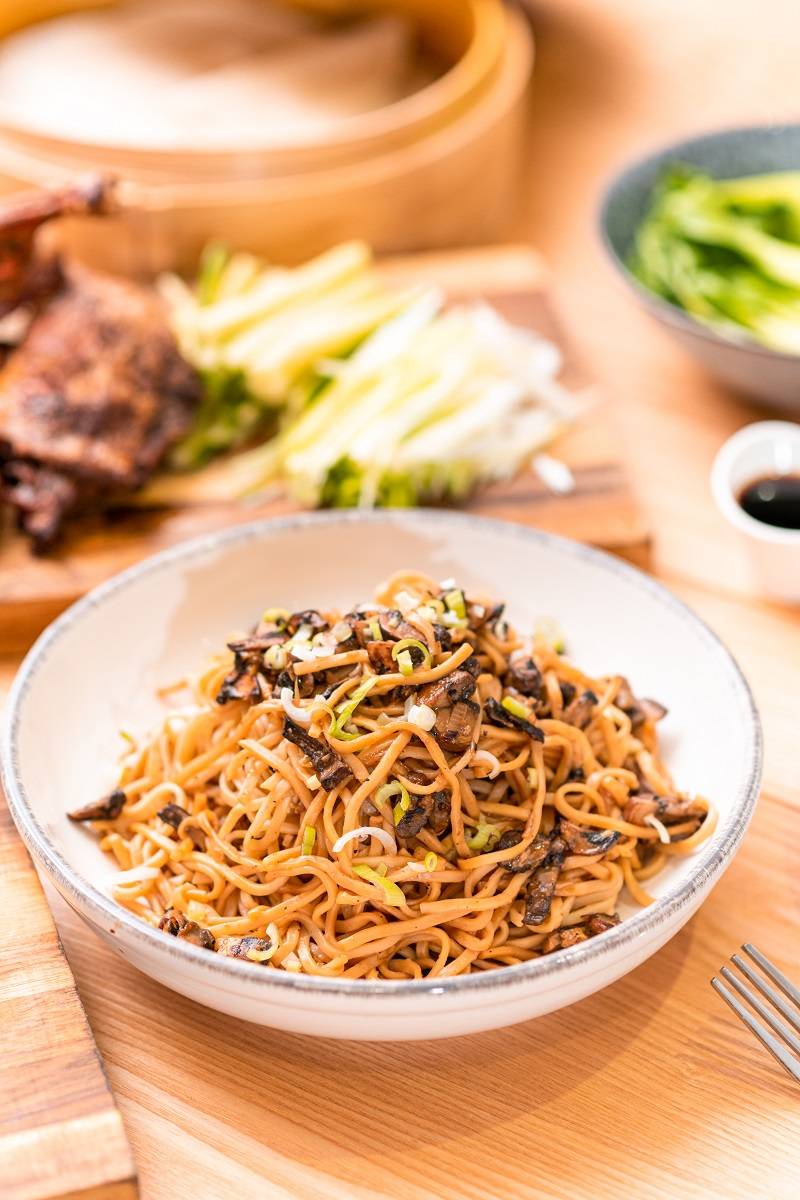 If you make The Big Chinese Sharing Box at home, don't forget to take some pictures and tag @feastbox in them before you chow down! And don't forget to stick on a banging playlist for your dinner party too.
If this article has tickled your tastebuds, sign up to our weekly newsletter below to read more news, recipes and wanderlust from Feast Box.