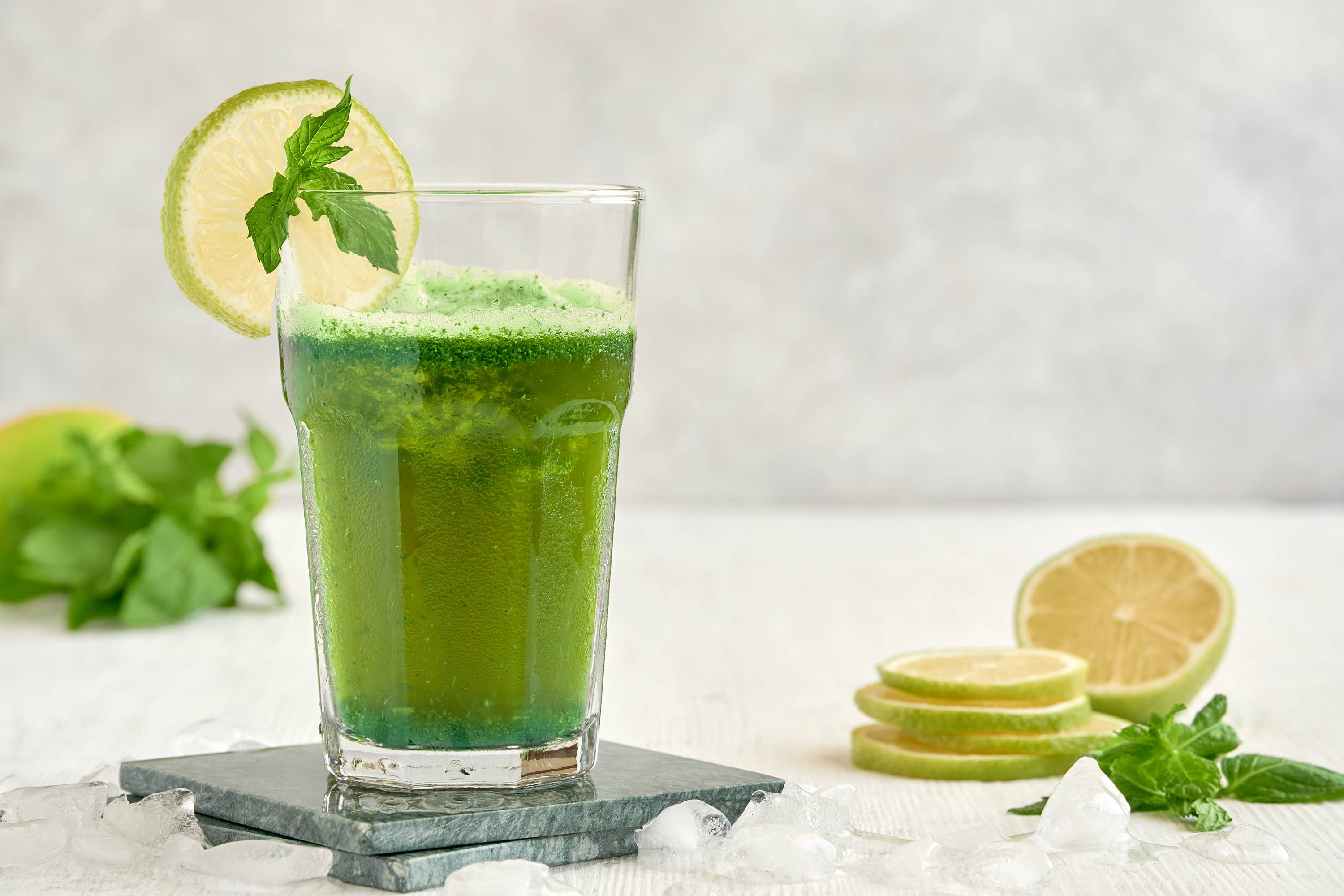 When life gives you lemons, make Limonana
This invigorating beverage is often the centrepiece on dining tables around the Middle East. As the story goes, the made up word 'Limonana', which is a play on the Israeli and Arabic words for lemon and mint (limon, nana), was printed onto the side of busses by an Israeli advertising company. The purpose of the campaign was to generate buzz and excitement for the unbeknown fictitious brand, and ultimately prove the notable power of advertising. Sure enough, It wasn't long before the word limonana was on everyone's lips, followed by a huge surge in demand for the delightfully refreshing notes of lemon, mint and crushed ice. The advertising company responsible for the faux product soon had to own up that the product didn't actually exists. The result? Various drinks brands cottoned on to the demand for this delicious sounding drink and brought it to life.
Though it may be simple, this recipe really does kick plain homemade lemonade up the derrière. The crushed ice addition somehow ties all the citrus bursts of flavour together in a rejuvenating and cooling manner. You may even go as far as saying it's a party in your mouth. We've been working with our development chef to conjure up the perfect Limonana recipe, using a few simple ingredients.
6 tbsp of granulated sugar

1 big handful of fresh mint leave and a few sprigs for garnishing
In a small saucepan, combine 300ml of water and sugar. Heat over medium, whisking constantly, till the sugar dissolves. Let the water cool to room temperature.


Blend together the sugar water, the remaining 100ml of water, mint leaves, ice cubes and lemon juice until you achieve a slushy consistency



Pour into glasses and add the sprigs of mint to garnish
*FOR A SAVOURY TWIST* and for intensified flavour, lightly dip the rim of the glass in water, then dip it in salt. This is perfect for a hot day to replenish those lost salts!