As we endure the winter months, there's no better time than now to free up some space in your home. What if donating to a charity was as easy reversing the online shopping experience? What if, when donating to a charity, you were also recycling the packaging your goods were sent in? We are here to tell you it is!
The UK totals up a staggering 31 million tons of household waste every year - that's enough to fill 3 and a half million double decker busses! We all clearly need to make changes to bring these figures down.
It's Easier To Donate than You Think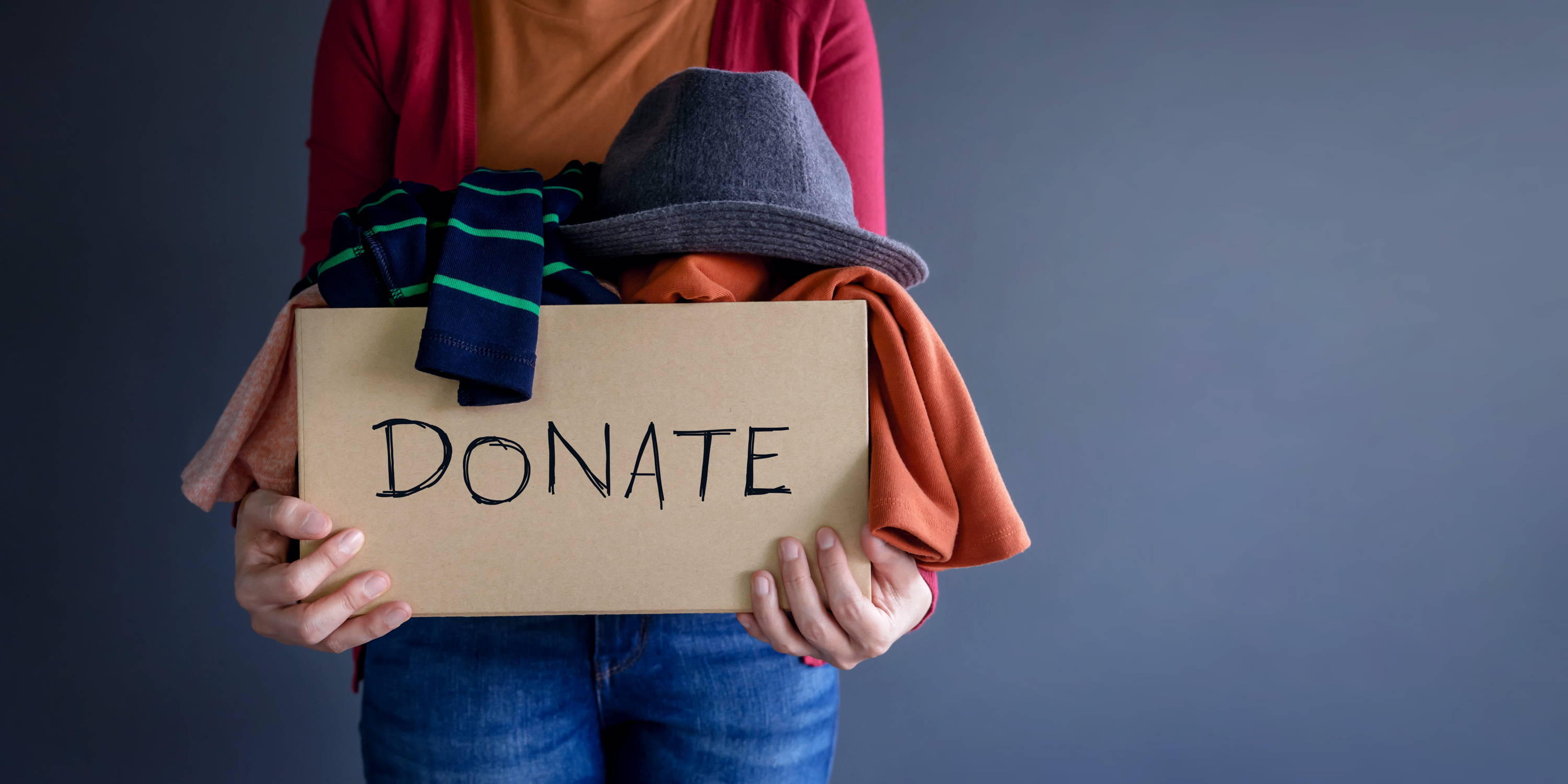 Through our partnership with Give Back Box, we're proud to announce that you're able to recycle the cardboard boxes we send you, while also donating to a charity of your choice. All you need to do is fill your FeastBox with unwanted clothing, shoes, accessories, toys, boys, you name it - anything that you think will bring joy to someone's life! Next, choose your preferred way to donate (either using InPost Lockers or a Collect + Point), simply add your email address to either generate a QR code or a print label, then take the box to your nearest drop-off point (you can find this by searching your postcode). Simple as that!
Ask yourself, does this item add value to your life? When was the last time you wore that jumper? Could it find a better home? Something as simple as a warm layer could help an elderly or homeless person get through the winter.
*Please do not pack your boxes with any kind of food or drinks*

Remember to give responsibly!
Think: Will this be useful to someone else? Are the clothes clean? Are the toys or books in working order?
Warm winter clothes: scarfs, hats, jumpers, coats, thermals, blankets
- Shelter
- Wrap Up London
- Age UK
- The Salvation Army
Smart clothes: blouses, shirts, suits, skirts, shoes and bags
- Smart Works
- Refugee Action
- Woman's Aid
Toys and books:
- British Heart Foundation
- GOSH
- Good Will
- Books2Africa
- Oxfam
Pet Accessories:
- RSPCA
- Battersea Dogs Home