If you've only ever paired a delicious pint of cider with a packet of pub crisps or maybe a pie up to this point, prepare to enter a delicious new world. Enjoying a refreshing fruit cider on a sunny day is one of life's great pleasures, but why not make the experience even better by pairing your frosty tipple with a delicious meal? It might not be the first frink that springs to mind when deciding a menu, but cider pairs surprisingly well with a wide range of cuisines.
Why you should pair food and cider
The acidity of cider will act as a palate cleanser in between courses, or even mouthfuls for a complex dish. You might already know that wine contains tannins, but this compound is also found in apples. Tannins register in the mouth as dryness, or bitterness, which pairs well with rich dishes.

If you prefer a dry, bitter cider, these pair best with sweeter recipes, like a coconut-based curry, for a contrast and to challenge your palate. Or, for the more adventurous, the Syrian dish of Fattet Djaj layers toasted pita with rice, chicken, yoghurt and tahini sauce.

Unless it's incredibly dry, the primary taste of most ciders is sweet. And, as pub fare has already proven, sweet goes well with salty. Instead of limiting yourself to some sausage and mash, take your tastebuds on a journey to Korea with a serving of beef bulgogi. This Korean barbecue-style beef dish is cooked in a soy marinade, with jasmine rice and onion wedges. A match made in heaven!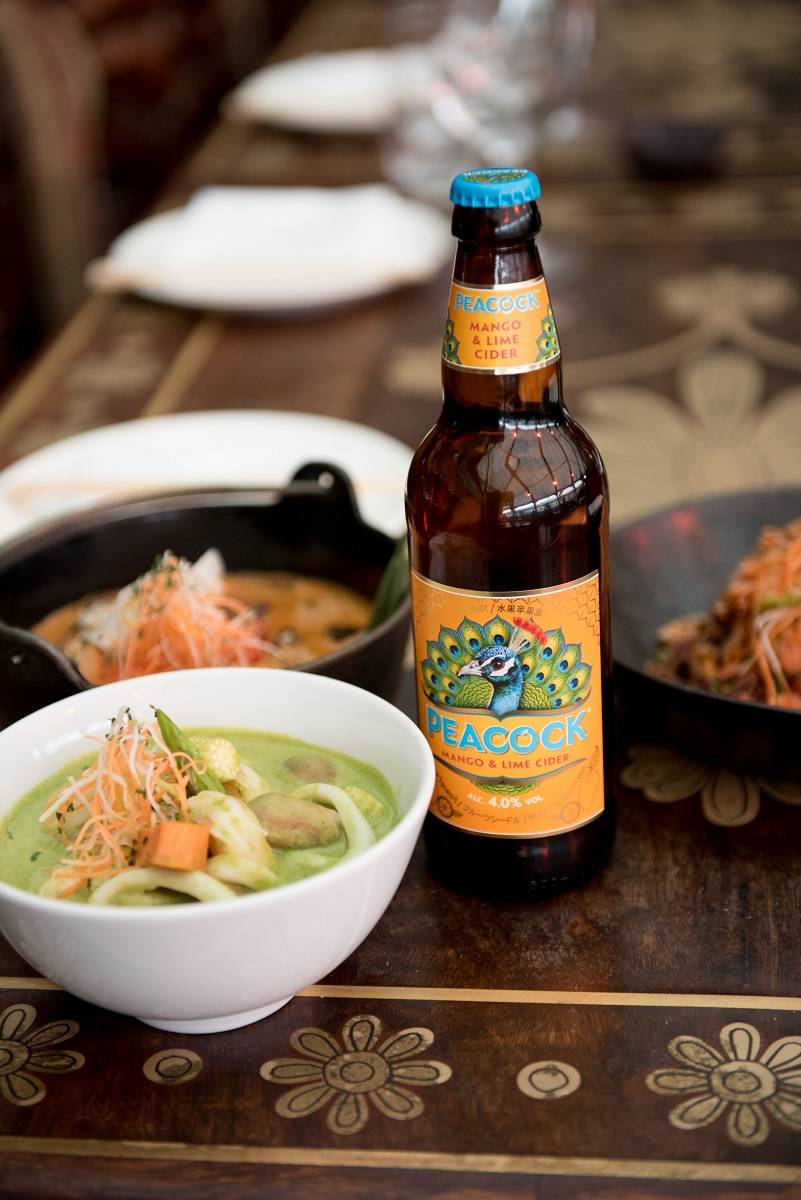 Peacock cider blends culinary and traditional bittersweet cider apples. It has a gentle sweetness, which pairs well with rich dishes, while subtly softening the heat of chilli.
Plus, if you order a Feast Box throughout the month of August and be in with the chance of winning a whole case of refreshing Peacock Cider AND a free Feast Box for two people!
Whatever combination you come up with, be sure to snap a pic and share your creations with us @feastboxuk