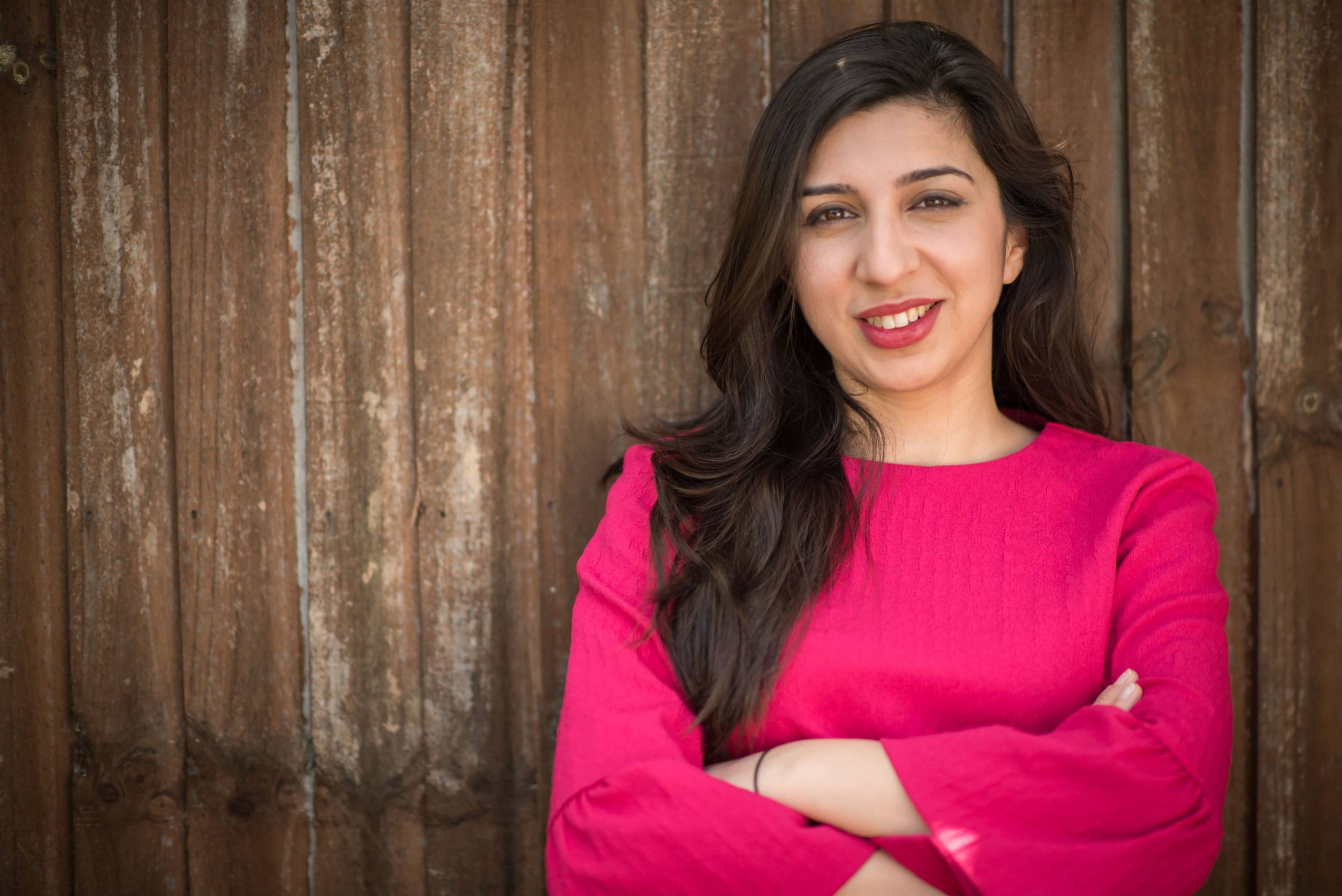 Inspired by the opulent Mughal Empire and her summers travelling across India, author and 2017 MasterChef winner, Saliha Mahmood Ahmed's recipes represent the marriage between Indian and Persian flavours at their best. We were lucky enough to sit down with her and talk about her book Khazana, the legacy of the Mughal cuisine, hearing about her journey to success and celebrating the art of home cooking.
Khazana means 'treasure'. But what does that mean to you?

I've always felt proud of the fact that I can cook loads of different cuisines but I choose to celebrate my cultural heritage and show what's unique about the Indo-Persian region. A lot of the recipes I've written are tied to my youth and my childhood, places I've traveled and recipes I've eaten. That's the 'treasure' the book refers to. It made natural sense to me to write about a culture I know so well, but that's not necessarily understood by that many other people.

How relevant is Mughal cuisine, which was developed for imperial banquets, to home cooks?
I mean, the Mughals were serious about food. They brought cooks over from Persia to staff their immense kitchens. They actually appointed a Food Minister, who was responsible for procuring all the food just for the Emperor. But I've taken some of those old Mughal recipes and concepts, and made them very much 21st century. So instead of being 12-hour long slow cook recipes which require 6 people to constantly stir, they're recipes that you can do in the most basic of kitchens. Mughal flavours are actually bang on trend, with fruits and nuts and light spices.

How did you research these old recipes?
It took a long time, I was very passionate about it and delved into a lot of the historic texts. The Mughals were fantastic at documenting their lives, their battles, political strategy, meals, everything. And it's all been translated into English as well. It was just a case of probing and going into the sources and making sure everything I was writing was credible. Instead of being quite dry basic history, dates and stuff, I've picked out the history that captures people's imagination, the fantastical, crazy amazing things they used to do.

What was your first encounter with the Mughals?
I was travelling all across central Asia, Iran, India, Pakistan and Kashmir from a very young age, my dad would whisk us away for 4-6 weeks every summer. We got to taste what the locals were eating and visit all the sites. In that region the influences are immensely Mughal. We ate dishes which have been passed down from generation to generation— not in fine dining establishments, just small places, shacks really, around the Red Fort in India, the Taj Mahal and various historic mosques. I really gained an appreciation that way, although maybe subconsciously. And I never imagined that those experiences would form the backbone of a cookbook! Life always surprises you, doesn't it?

Had you planned on a culinary career before you entered MasterChef?
I had nothing to do with it at all. When I went on maternity leave, every time my son was napping I was alone with nothing to do. But I did have a Sainsbury's next door. So I would go, sometimes even twice a day, to pick up whatever caught my fancy and I would just cook breakfast, lunch, and dinner — my husband was a very well fed person then! He said to me, "you're actually really good and underestimate yourself, you watch MasterChef all the time and never let me watch my shows, you should go on the show and see how you do!" At the time, I just said "how are we meant to manage this tiny baby and do that, it's impossible." But a couple of months later I got a telephone call from various producers asking if I'd like to go for a screen test. I was so confused. My husband told me to just play along and I'll tell you about it later. Sometimes you need that push, your loved ones are there to give you an oomph, and if he hadn't, I would have been extremely busy as I am now and wouldn't have bothered with any of it. I feel quite lucky that that's how things transpired in the end.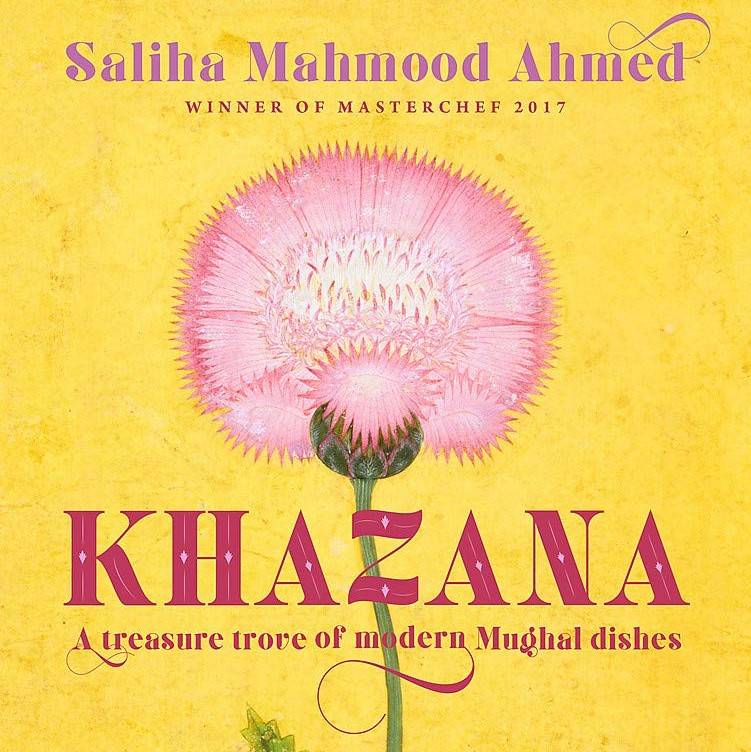 What was it like cooking not just for the judges, but all the people watching at home?
I never thought about the audience on MasterChef. It's like a million people, you'd just freak yourself out. My strategy was to stay true to myself and just live one round at a time. I was never thinking about whether I should hold my best dish 'til last, none of that. I was working full time as a doctor, I had a year and a half old baby, so I could not afford to do too much forward planning, I had no time for it. And just living in the moment worked out in my favour.
So you channeled your experience as a home cook into being a chef. Do home cooks get enough credit for their talent?
I've never thought of myself as a chef. I won best chef at the British Restaurant Awards and couldn't believe it, because in my mind I am still a home cook. To me a chef is someone like Heston (Blumenthal). Where I fit in is making home cooked meals more appealing and interesting and invigorating. Home cooking can get monotonous and boring sometimes. So I view my strength as bringing easy cooking to life and making it look that bit more special without much extra effort. My recipes are not complicated, but they are great alternatives to things that you'd otherwise be making, whether that's for picnics, cooking for 2 on a weeknight, cooking for 10 at Christmas, there's something in there to suit absolutely everybody. I want to make home cooking that's so special it competes with restaurant-level food. We have to give credit to amazing home cooks because too often their body of work goes with them. There's a legacy to restaurant chefs, but the only legacy home cooks have is whether the people they love will carry their recipes on for them.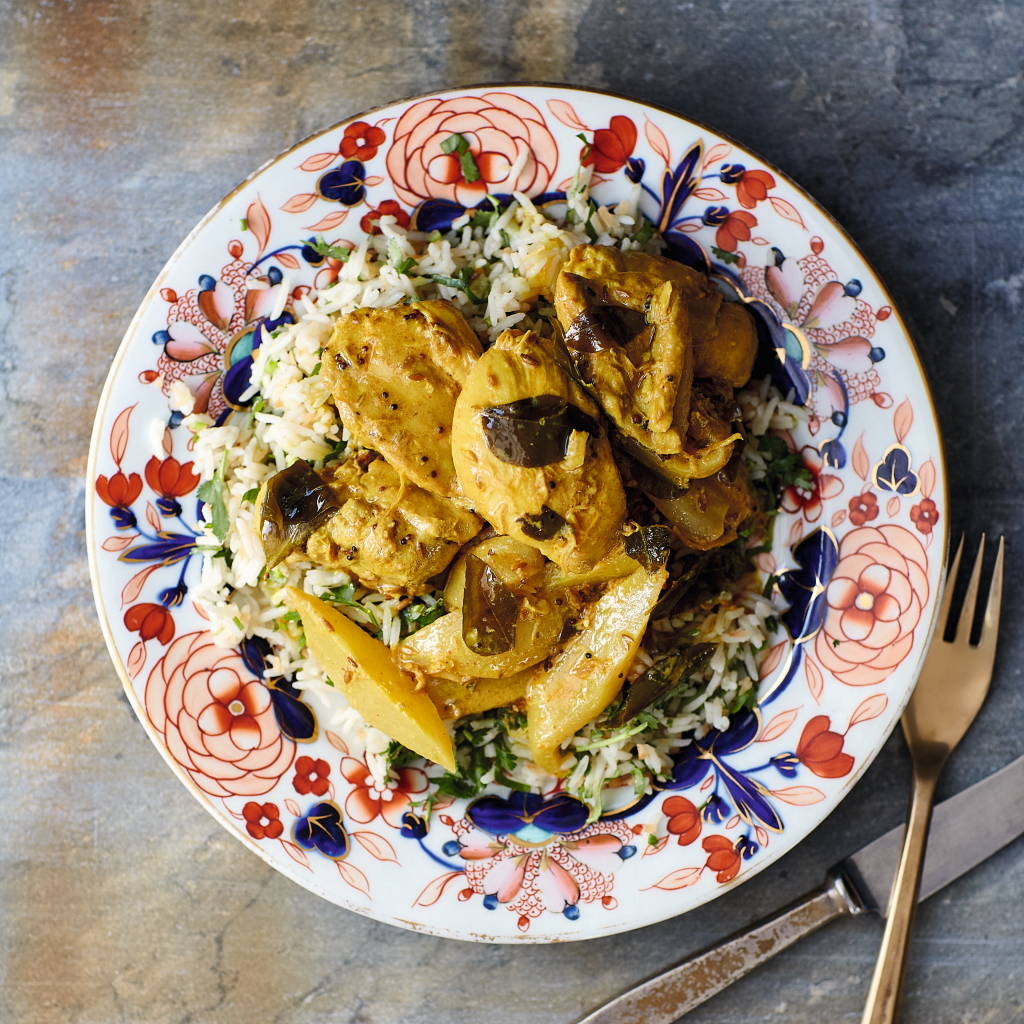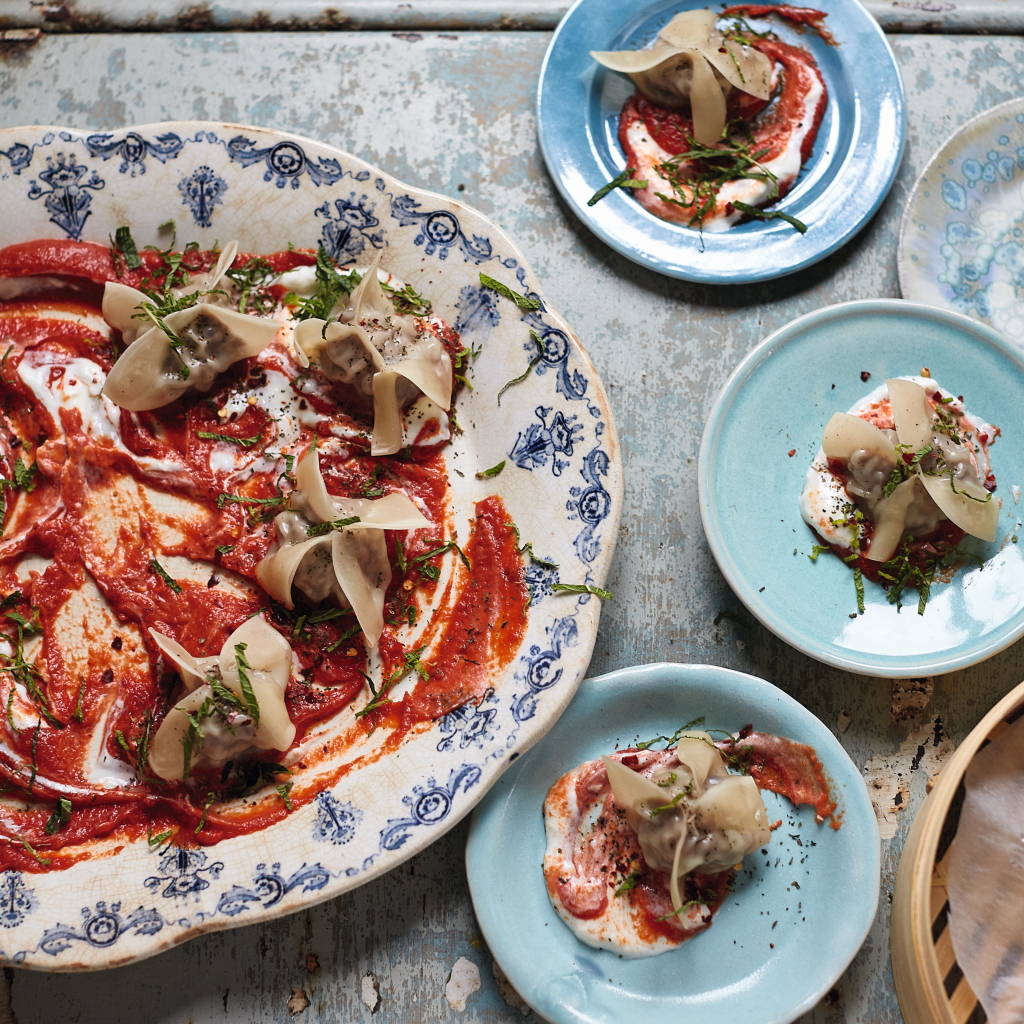 Whose legacy are you carrying on?
My grandmothers', both of them. They didn't just have a great repertoire, they were also obsessive about food. At breakfast they'd think about lunch, at lunch they'd think about dinner. My mum would leave us with our grandma for a couple of days, then she'd come back and say "oh god, you've made my kids so much chubbier!" Right after winning MasterChef I did a feature in the Times, and I specifically gave them 6 recipes which were passed down to me through the generations: one that comes to mind is my grandmother's cooking apple curry, which is absolutely delicious, vegan and way ahead of its time. I had to put that recipe down in writing. For me carrying the bastion of family forward is very important. One of the first pictures in Khazana is of my grandmother in her youth, which really sets the tone for the book. It's not just about Mughal cooking and historical cooking and being inventive, it's also about family, knowing who you are and being proud of it.
So in a way, tradition is what drives innovation?
Well for example, jackfruit is a trendy ingredient now. I'm a big collector of old cookery books, I have lots from the 20s, 30s and 40s from India and Pakistan. And there's very distinct recipes for jackfruit curry in books from that era. So jackfruit is not a new invention, it's old news. What we think is new and trendy has often been around in other countries for a long long time ... even hummus - maybe everybody has it in their kitchen now, but in the Middle East they've been eating it for absolutely donkey's years.
Last question before you go… do you ever find that being a doctor informs how you cook?
It gives you great transferable skills, like remaining calm under pressure. Nobody wants a flapping doctor when there's someone who is acutely unwell! On MasterChef that was important, to just be calm. I would look around me and see people getting really nervous and worked up. Sometimes their ideas were amazing, perhaps better than mine, but I just kept going and didn't panic about anything. Whereas the panic really gets to people in that kitchen. Then there's the knife skills, you do learn that as a doctor. Plus organisation, the ability to do 2 or 3 things at once. I find it quite easy to switch from being a doctor to cooking, it's seamless because for me it's the same skills being used over and over again.
We have been fortunate enough to work with Saliha for the last few years, with a total of 6 of her recipes on our FeastBox menu. We have two recipes from her new book Foodology, with her Ginger Chicken Karahi & Pickled Cucumbers making a feature on this week's menu. Available to order now, this is not one you want to miss! https://feastbox.co.uk/pages/weekly-menu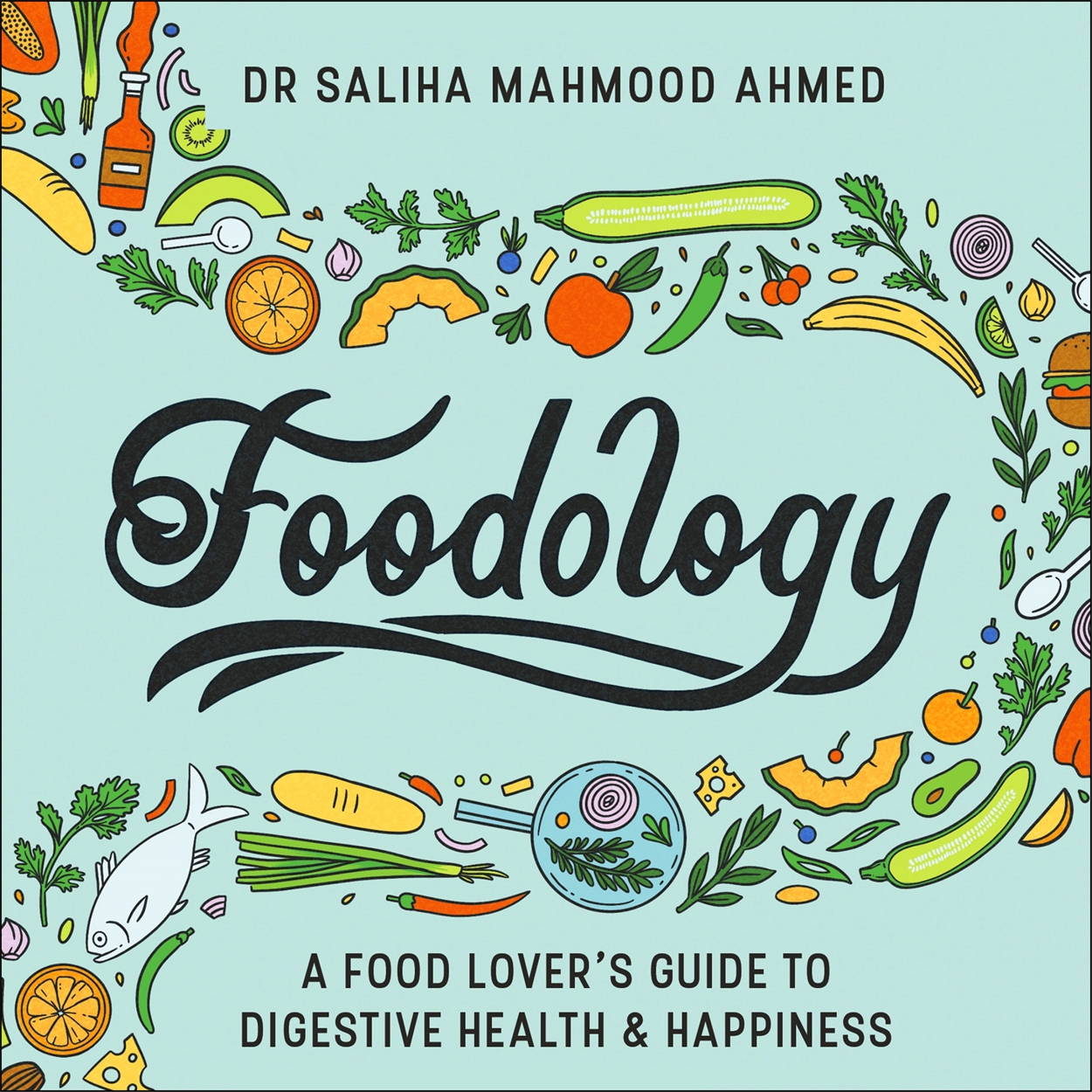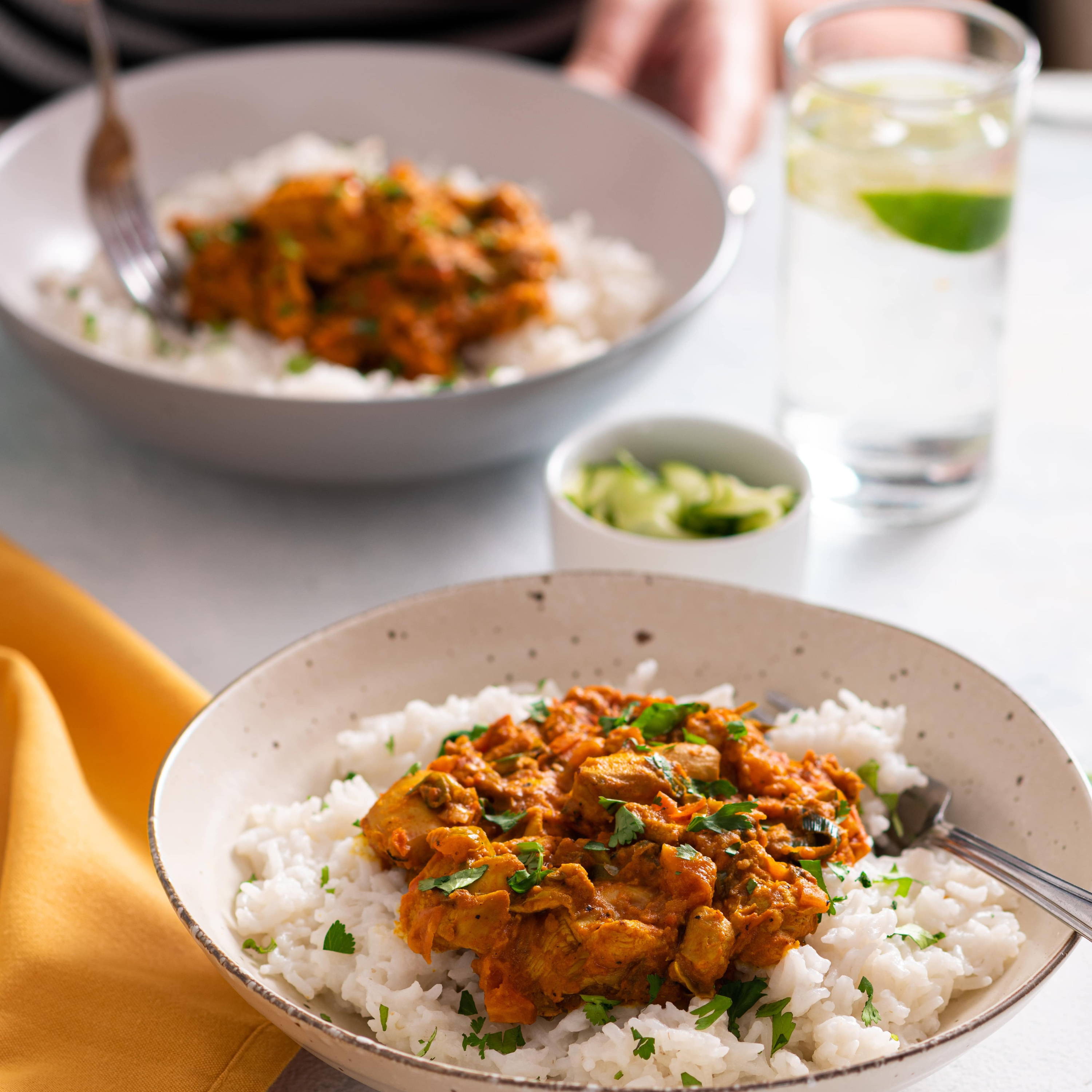 That's not all! We now stock a Saliha cookbook bundle courtesy of Red Rickshaw, the hard-to-find ingredients specialists and FeastBox's sister company. The newest addition to Red Rickshaw's gift kit range comes complete with her new book Foodology and the essentials to chef up Saliha's most famous recipes - all you need to do is simply add the fresh ingredients. Still stuck on something to get for Mother's Day? Red Rickshaw stock a range of the perfect foodie gifts that mum will enjoy! https://www.redrickshaw.com/collections/gifts