Introducing Our Ready Meal Range: Fast Feasts!
With the world finally returning to some normality and people going back into the office, I bet we are all remembering how hectic working life can be. We all have those days where nothing seems to be going right - you've had to stay late at the office, which meant that you missed your train, then as soon as you get home you realise there's no food in the fridge and you have to take a trip to the supermarket. Before you brace yourself to go back out again the thought crosses your mind that if only there was a way to get exciting, delicious, nutritious meals on the table in a matter of minutes (... enter Fast Feasts!)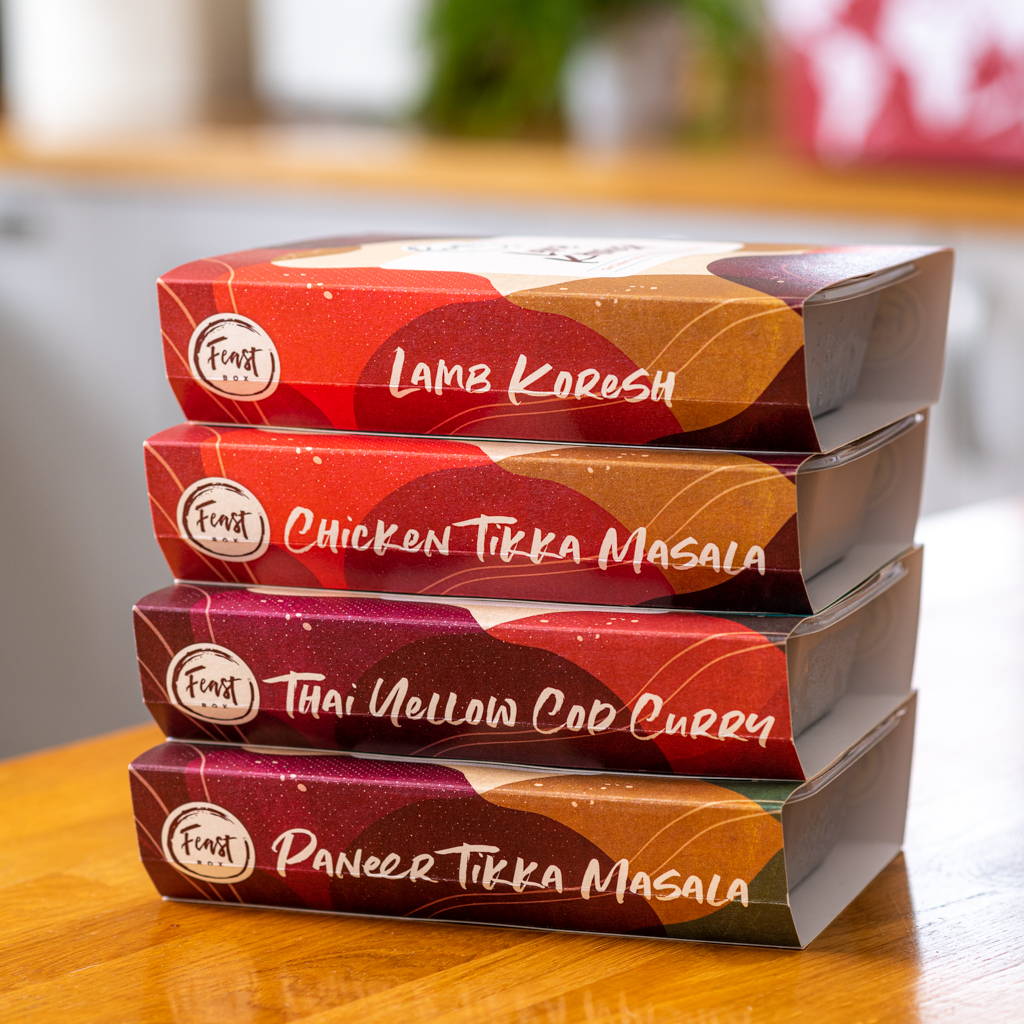 Introducing our first, own-brand ready meal range, Fast Feasts! We've made experiencing the taste of the world even easier with our delectable, premium ready meals, handcrafted by our talented chefs. Our ready meals are chock full of the highest quality, fresh ingredients, cooked from scratch and packed with delightful bursts of flavour. Fit for those days when you don't have a lot of time, our ready meals are the same great quality as our standard boxes but from your doorstep to your table in minutes. Both microwavable and oven friendly, we want you to spend less time preparing and more time exploring the flavours of the world.
Chicken and Paneer Tikka Masala
You can't go wrong with a classic Tikka masala. A delectable culinary wonder, Chicken Tikka Masala is considered British-Indian cuisine's most famous creation. There's many myths associated with its origin, the famous being that in the 1970s a Glasgow-Pakistani chef named Ali Ahmed Aslam added a touch of tomato soup and a sprinkling of spices to some tandoori chicken skewers that a customer complained were too dry. Perhaps it's only a story, and in any case Indian cooking's focus on spontaneous improvisation means that there will never be a definitive, original recipe.

With its roasted chunks of marinated chicken breast, doused in a creamy vibrant sauce, we've packed it full of aromatic, Indian spices, aiming for that layered masala flavour. Fancy something vegetarian? Our meat-free take on the dish is equally as delicious. Our buttery, melt-in-the-mouth paneer acts as a blank canvas for the dynamic masala sauce.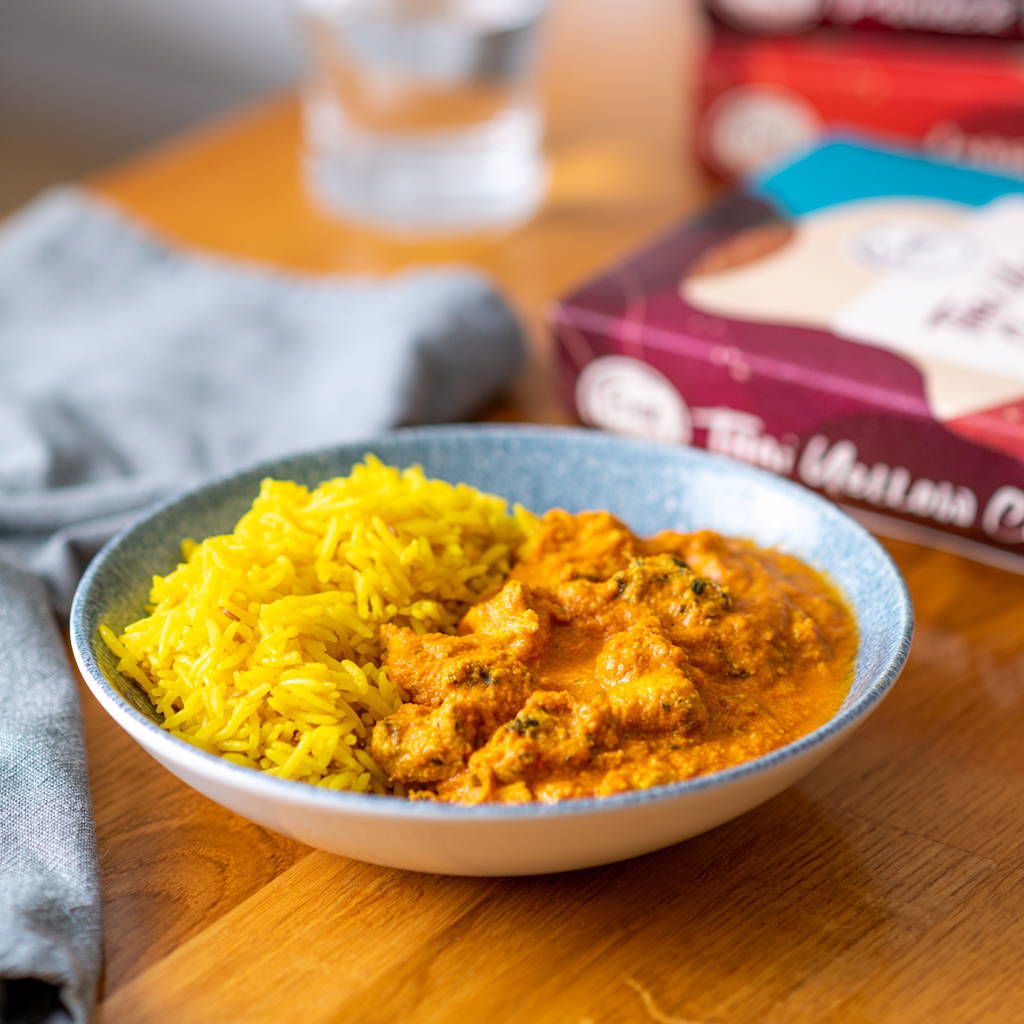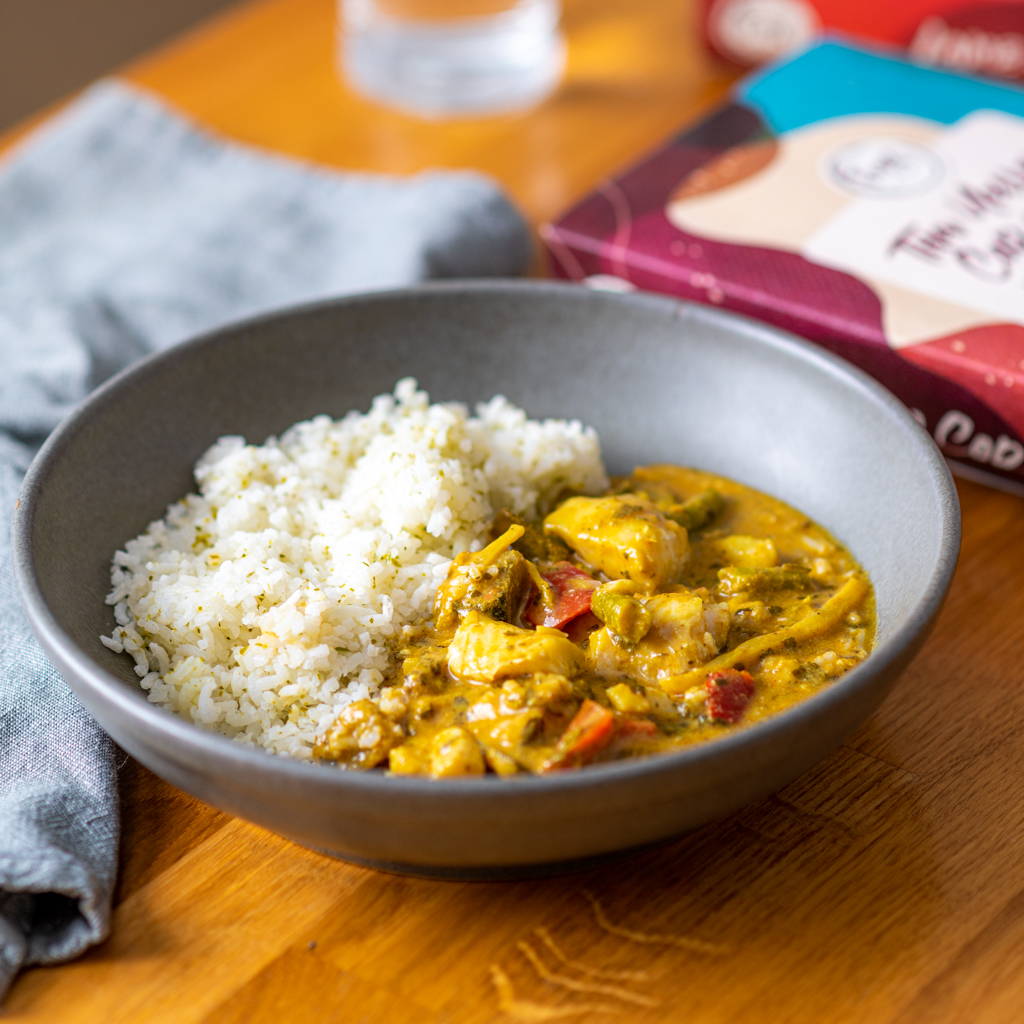 Curry might have originated in India but as curry moved East, each country, with their unique local ingredients, made it their own with a wide range of colours and flavours. Thailand in particular celebrates its colourful curries with red, green and it's least known, yellow! Based on their unique curry pastes, green curry stands out as the hottest yet the sweetest, while red curry is milder but the most savoury. We thought yellow curry deserved more of a platform with its mildly spicy, delightfully fragrant sauce infused with turmeric, Thai basil, galangal, lime leaves, lemongrass and other toasted spices. White fish is a popular main ingredient, the fragrant quality of the sauce drawing out its delicate flavour.

Experience the delicacy of Persian cuisine with our Lamb and Aubergine Khoresh. There are three essential elements to a Khoresh. First, the sweet, fragrant flavour of fenugreek defines the stew. Next, a crucial ingredient in Persian cuisine, dried Persian limes add a distinctive aged, smoky-sourness that is vital to the dish. Finally, the classic Persian technique of sautéing a plethora of finely minced herbs lends character and complexity to the foundation of the stew. The aromas of the fresh herbs and citrusy flavour help to balance out the rich savouriness of the hearty khoresh. Staying true to tradition, we've paired our tender lamb with creamy aubergines, slow-cooked in a fragrant tomato sauce, served with herbed rice.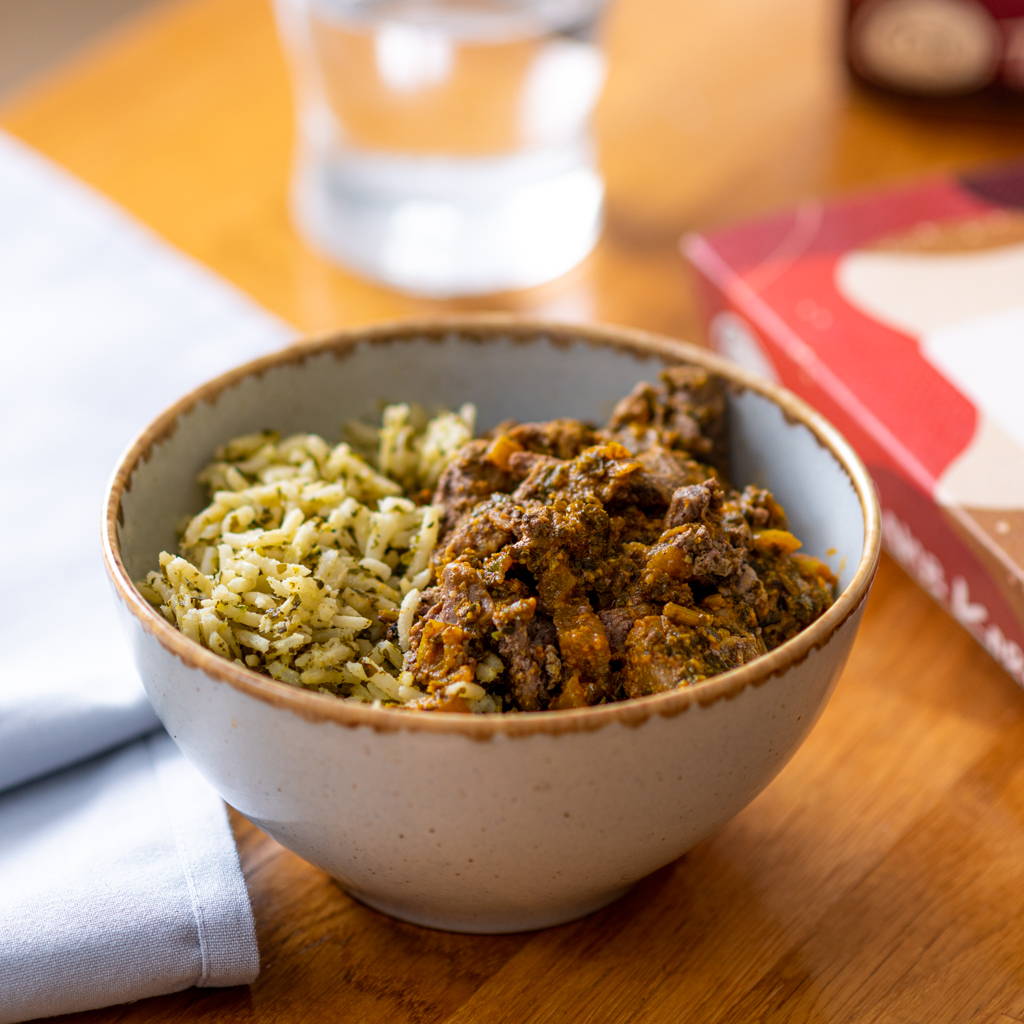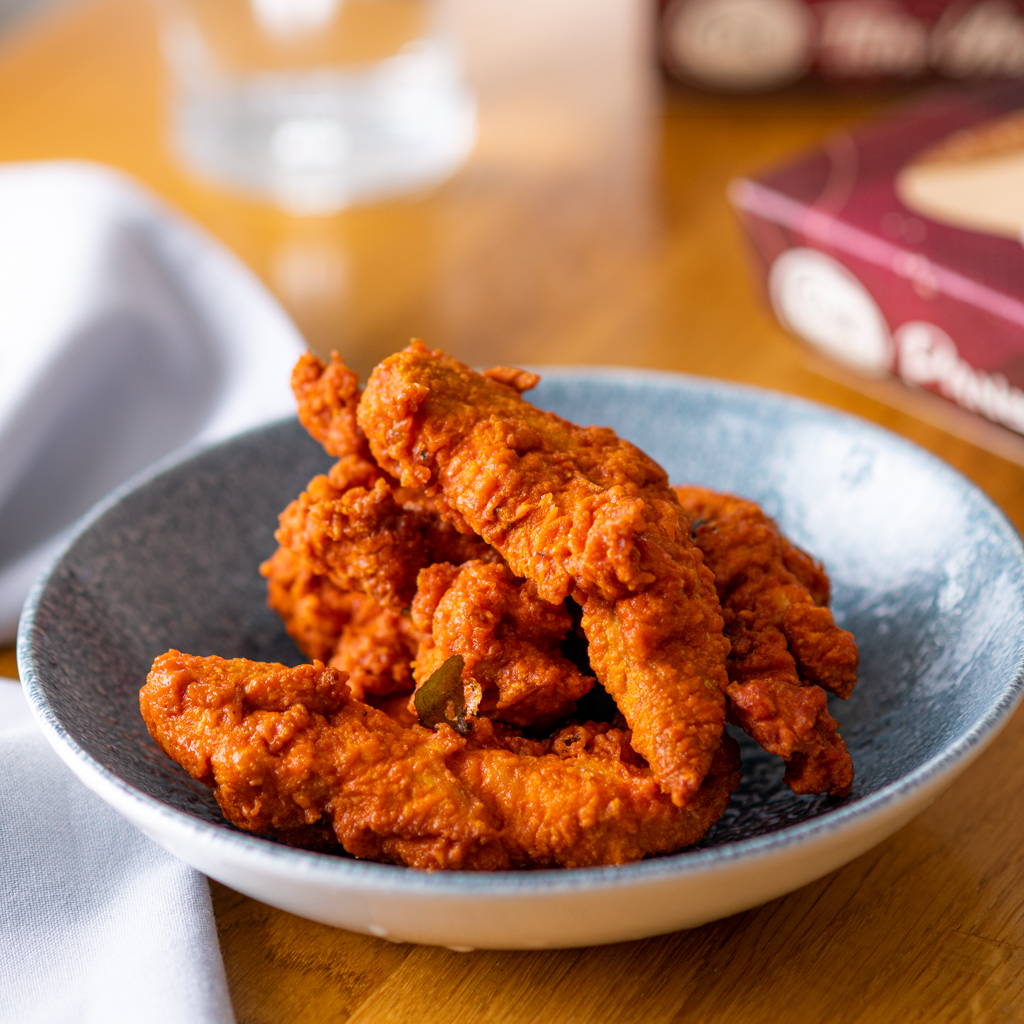 Our spicy, Indian-style fried chicken has its fiery roots in one of the world's leading chilli producing regions, the state of Andhra Pradesh in South-East India. From curries, chutneys to the famous biryani, Andhra boasts a rich range of dishes that are all things bold and flavourful. Our Andhra Chicken is for folk who love a bit of heat. The chicken breast is fried to perfection then marinated in a host of delectable spices of chilli powder, ground coriander, crushed garlic, curry leaves, paprika and turmeric, yielding a crispy, fragrant exterior, and a tender, succulent interior. The dish is designed to be eaten both on its own or accompanied by roti or fluffy rice, and as a starter or side alongside our other Indian dishes for the ultimate feast.

To celebrate the launch of Fast Feasts we're offering a free ready meal with every Feast Box order before the 15th of November. Make sure you stay tuned as we're currently working on expanding the range so we can continue to bring you the Feast Box dishes you know and love, but from your doorstep to your table in minutes!