Let's Taco Bout Cinco de Mayo!
Cinco de Mayo may remind you of tangy margaritas, sombreros and the irresistible beat of salsa music, but the celebration is rooted in a lot of history. Contrary to popular belief, Cinco de Mayo is not Mexican Independence Day. Cinco de Mayo honours the military victory of Mexico, on May 5th 1862, over the French Empire of Napoleon III, in what is known as the Battle of Puebla. Napoleon III attempted to invade Mexico during the American Civil War, yet despite the Mexicans being vastly outnumbered and poorly supplied, they were still victorious.
Although the day is no longer recognised in Mexico as a national holiday, the commemoration of the battle continues to be mostly ceremonial, such as through military parades, battle reenactments and of course delicious feasts. Since then, the holiday has now become bigger in the USA than it is in Mexico and has been transformed after a wave of immigrants from Mexico to the USA as a result of the American Civil War. As Mexican immigrants flooded to the states, they joined in the festivities with their fellow Mexican-Americans, and over time the observance of the day grew into a celebration culture and ethnic identity. (That would make sense considering about 85 million pounds of avocado are used for guacamole and approximately $12.3 million cases of tequila are consumed on this day in America!).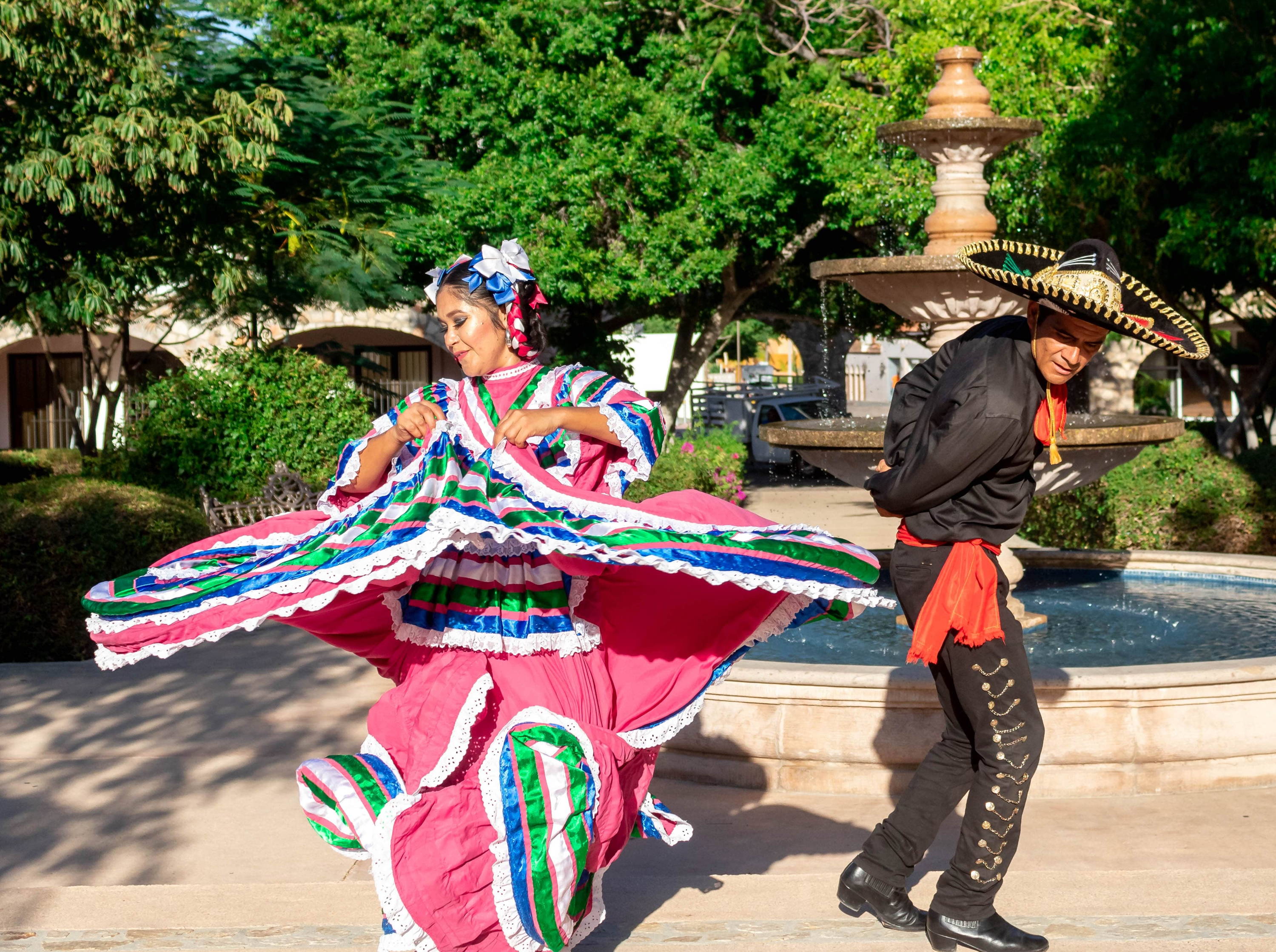 Celebrate Like a Local This Cinco de Mayo
Food is at the heart of Cinco de Mayo so join in the celebrations with this week's Cauliflower Tacos and Sweet Potato and Pea Quesadillas. Thinking of having people over and making an occasion of it? Our Mexican Sharing Box is just what you need!
Gran Luchito Cauliflower Tacos
It wouldn't be Cinco de Mayo without tacos! This easy, 45 minute recipe with smoky paprika and cumin roasted cauliflower, in a soft corn tortilla, is accompanied with a charred onion salsa and zesty guacamole, guaranteed to get those tastebuds tingling. Last chance to order before Cinco de Mayo:
https://feastbox.co.uk/pages/weekly-menu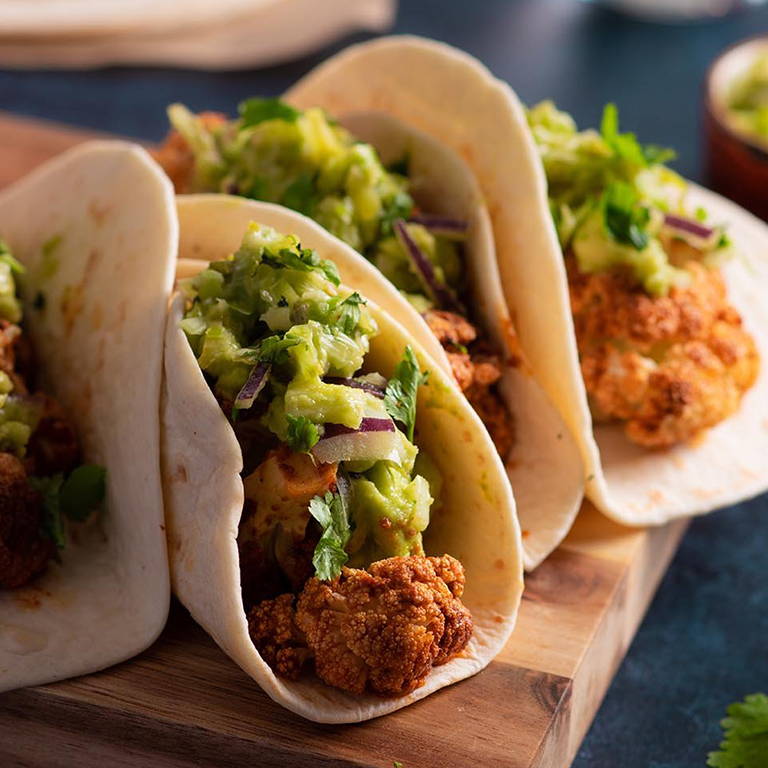 Sweet Potato and Pea Quesadillas
There was never any shortage of delicious things to put inside a tortilla, from squashes to sweet potatoes, tomatoes and chillies - but it wasn't until the 16th century that Dominican monks brought knowledge of cheesemaking to Mexico, and the quesadilla (literally 'little cheesy things') was born. Now quesadillas have become an indispensable dish on the Cinco de Mayo table. Inspired by a few of our favourite Mexican cheeses, we paired our sweet potatoes and peas with tangy feta and a creamy cheddar. https://feastbox.co.uk/pages/weekly-menu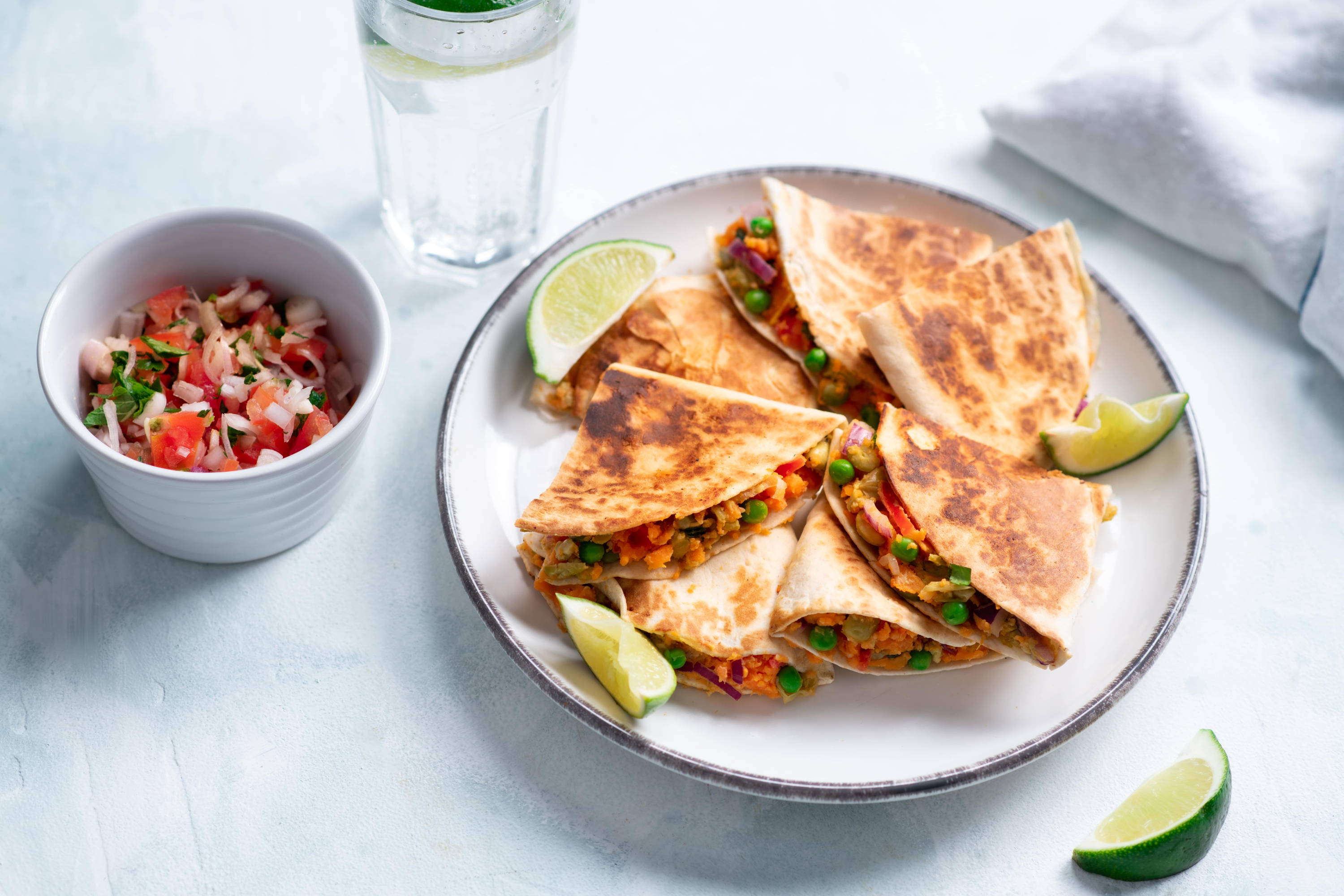 Looking to host the ultimate Cinco de Mayo dinner party? Be transported to the bustling Mexico City with our Mexican Sharing Box. We've chosen a variety of Mexico's most loved dishes and sides, and made sure to pack each recipe full of the cuisine's authentic aromas, so you and your dinner guests experience the taste of Mexico with every bite! https://feastbox.co.uk/products/mexican-sharing-box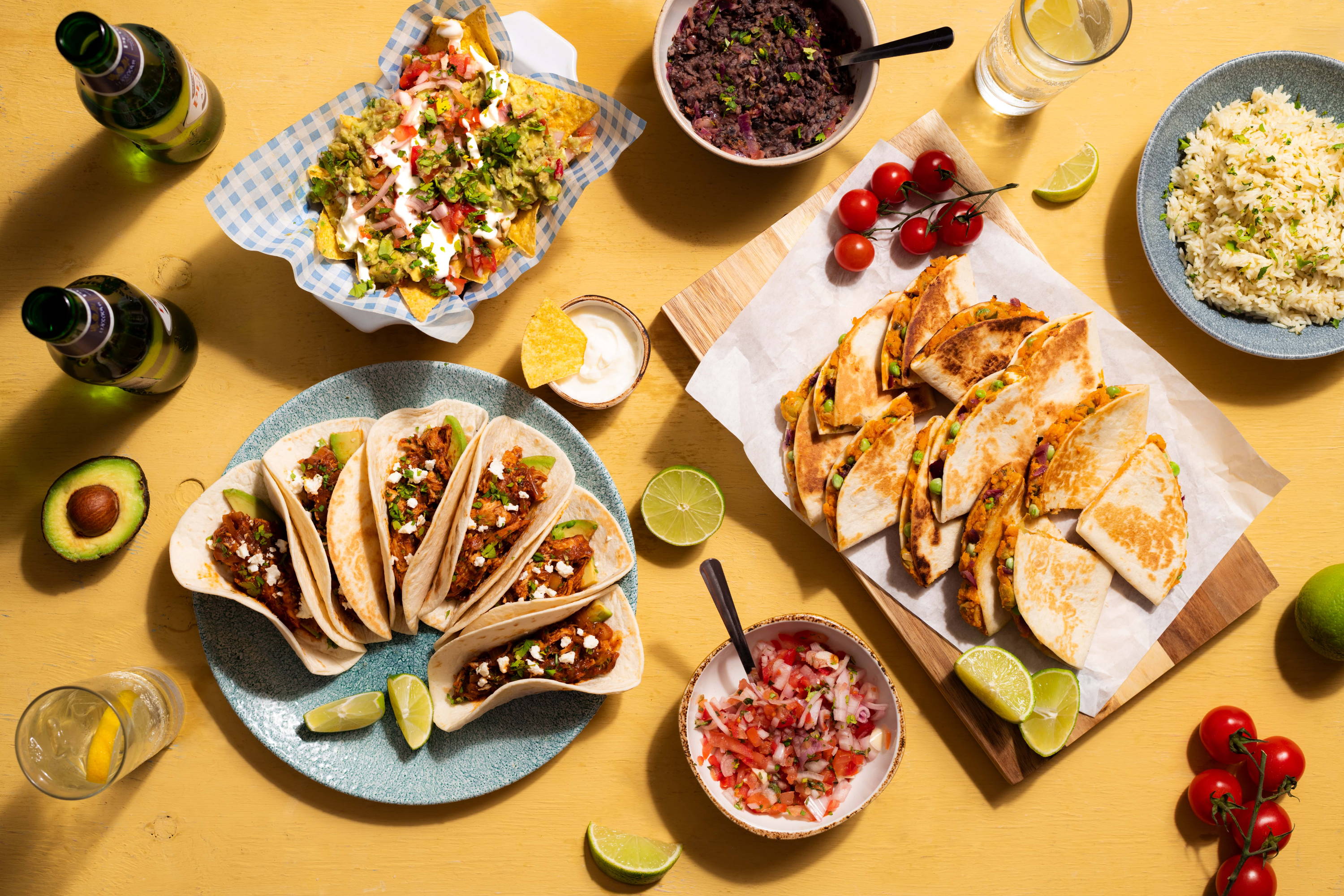 Exclusive FeastBox Salsa Recipe
Here's an exclusive FeastBox salsa recipe to accompany whatever Cinco de Mayo spread you decide to chef up.

Ingredients:
- ½ red onion
- 1 bunch of coriander
- 1 red chilli
- 2 tbsp cider vinegar
- 50g of pineapple
- ¼ lime
- Pinch of salt
Method:
Finely chop your red onion, coriander and chili, then place in a bowl. Dice your pineapple. Add your cider vinegar, the juice of your lime, a pinch of salt and stir.
And there you have it. The perfect, refreshing salsa to accompany any Cinco de Mayo spread!