We interviewed writer, photographer, videomaker and passionate foodie Riaz Phillips about the many tastes of Notting Hill Carnival and his latest project: Community Comfort.
Riaz is from London, of mixed-Caribbean heritage and his first book, Belly Full: Caribbean Food in the UK, illustrates Caribbean culture and history in the UK through food. In 2018 he was named on the Observer Food Monthly '50 Things we Love' annual list and winner of a Young British Foodie Award.
What's your favourite thing to eat at Carnival?
Something simple, jerk chicken rice and peas or curry peas with plantain on the side. With jerk chicken you can use your hands to tuck in, and the flavours are great. Notting Hill Carnival is such a global event, it draws people from all over the world and I think no matter where you're from, everyone can relate to jerk chicken. It's pretty much barbeque chicken with some nice flavours and spices.
With the festival being online this year, how are you planning to celebrate?
I might make a playlist for the weekend, but it's not the same being virtual. I'm going to do something to support the charities. The community's lost a lot of money through the event not happening this year, so I'll try to raise awareness and spread the word of how people can help on my social media.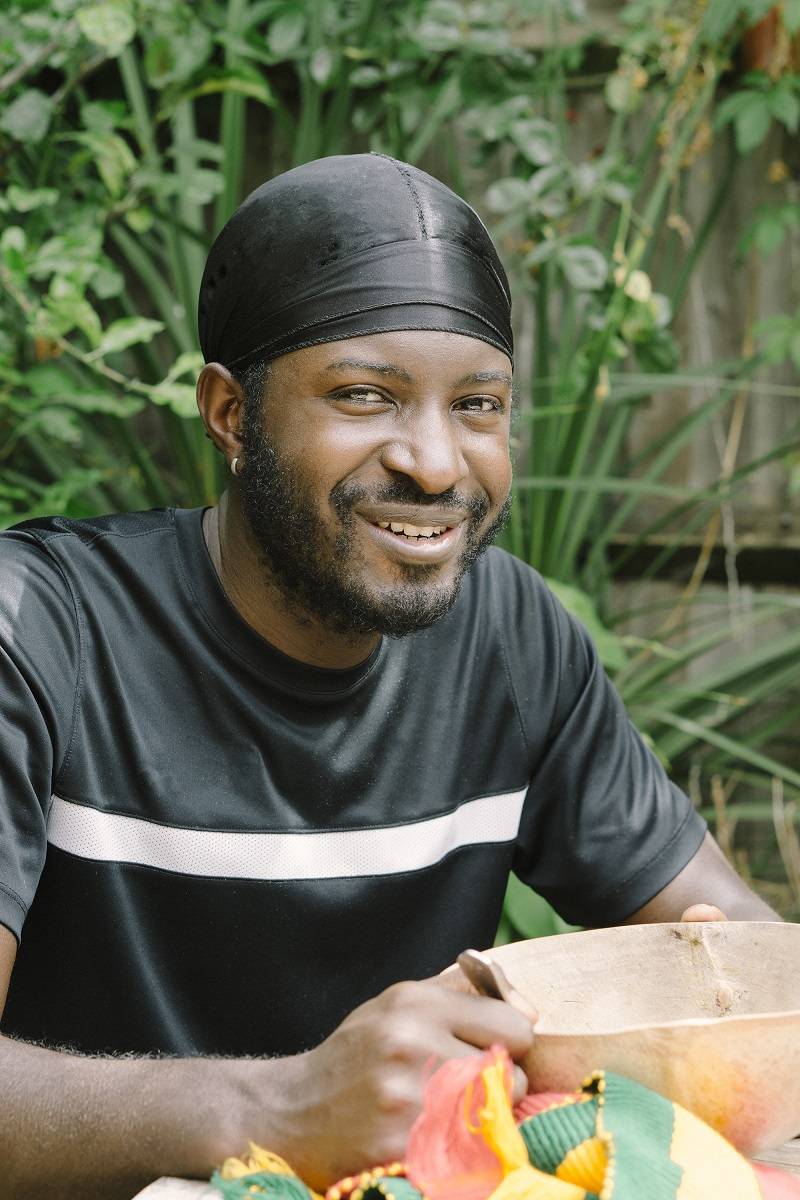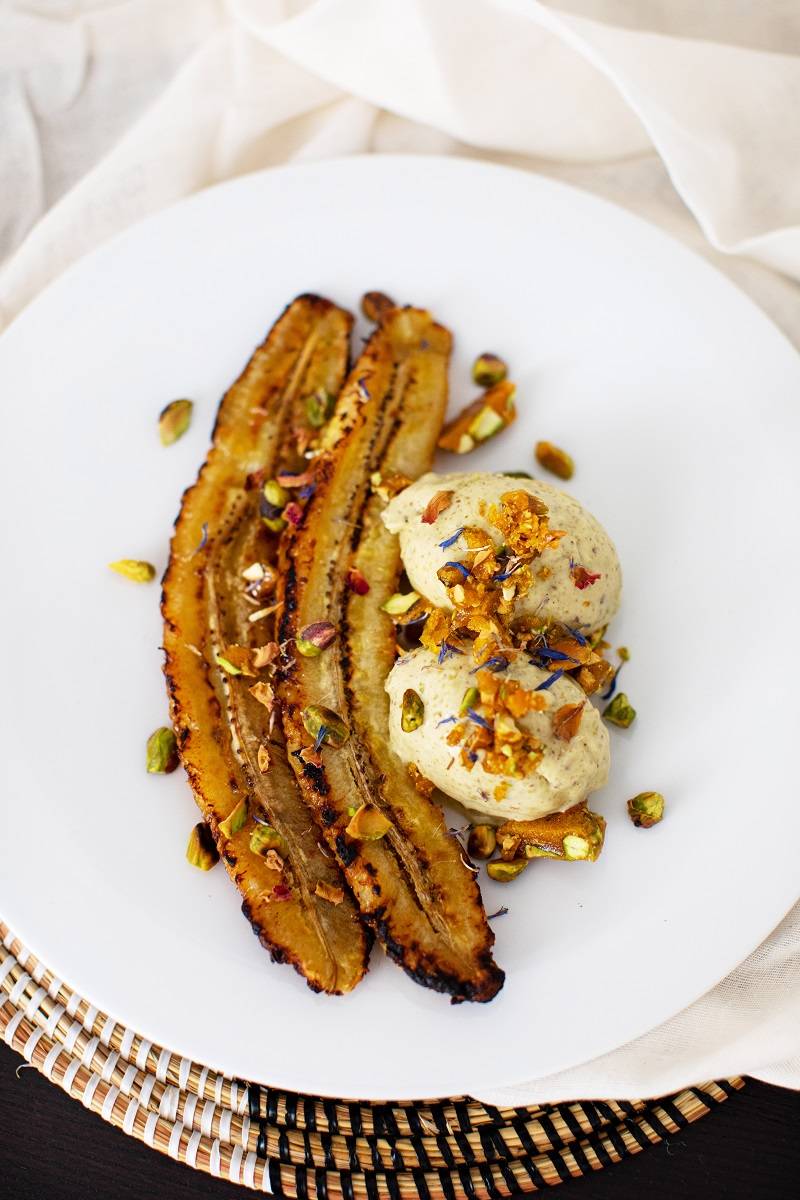 What inspired you to write Belly Full?
My family is from the Caribbean and I wanted to do a project that highlighted and spoke about their culture. Because I thought it wasn't well represented in British media, in the newspapers, magazines or throughout publishing. So I wanted to shine a light on Caribbean the culture, history and food in the UK. I went across the country meeting shop owners, butchers, bakers, restaurant owners, chefs, all different people dedicated to keeping Caribbean culture alive in this country.
The book is about celebrating those people, who are really community leaders, their places are so much more than just food places and I didn't think they were getting the appreciation they deserved. So I wanted to document them while they're still open.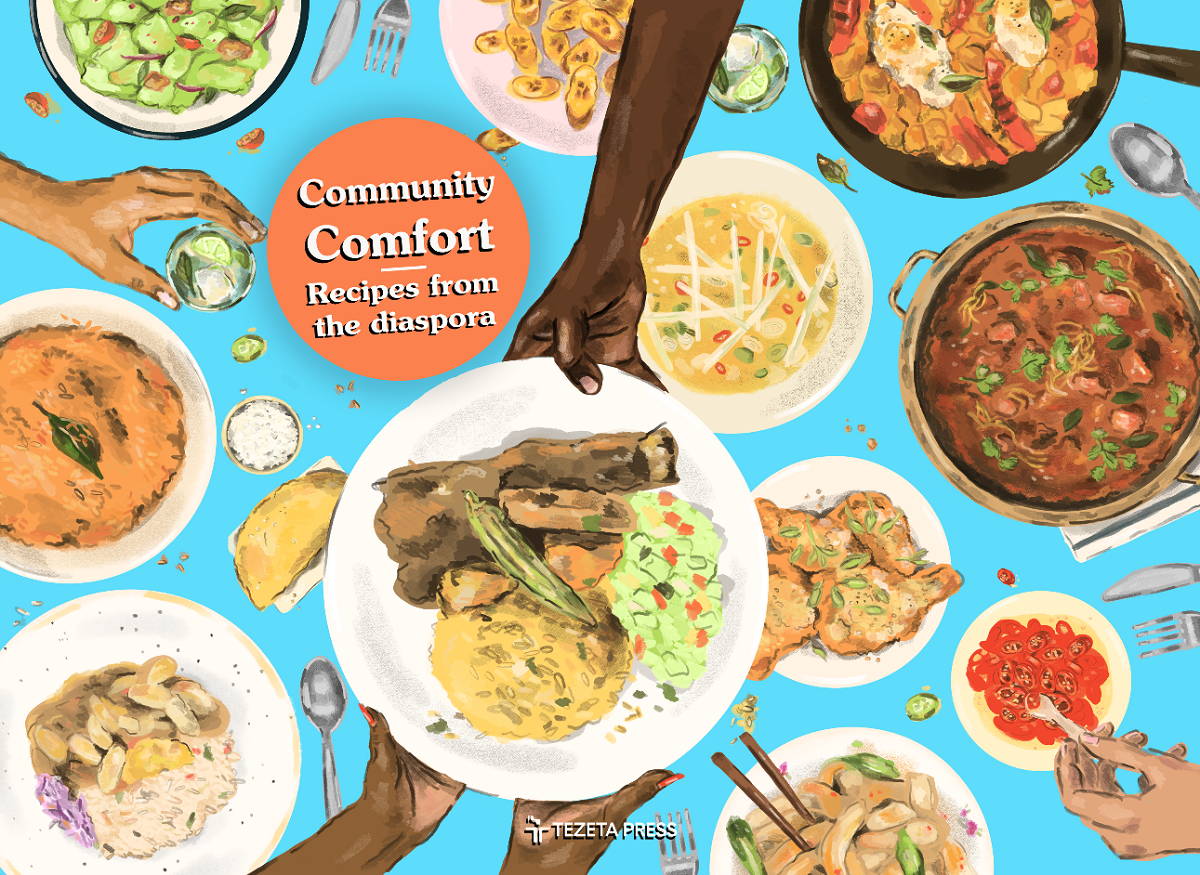 Was there anywhere in the UK that surprised you with their food culture?
I wouldn't say it surprised me, but Manchester has a good culture. There's a lot of support from outside of the Carribean community. The local population as a whole, are shopping in and eating from places that are really different from their backgrounds and everyone just gets involved and helps out.
How did writing Community Comfort come about?
All of my work has the same kind of undercurrent – I want to support communities, support and represent different faces in the food industry. At the beginning of lockdown, I saw that a lot of people started turning to their heritage food. As a kind of escapism, but also to learn about their own cultures, the food that their parents and grandparents made as a means of comfort. The UK has so much diversity, I wanted to put all of these recipes together, and show the country how diverse the food scene here really is.
You'll see how diverse the people in the cook book are, we've got people from Japan, Burma, China, India, Pakistan, Jamaica, Trinidad, Guyana, West Africa, New Guinea, Ghana, Nigeria, Senegal. We've got these amazing recipes from all over, from people based here in the UK, who have been for generations now. It's as much British culture as it is everything else. It all ties in together.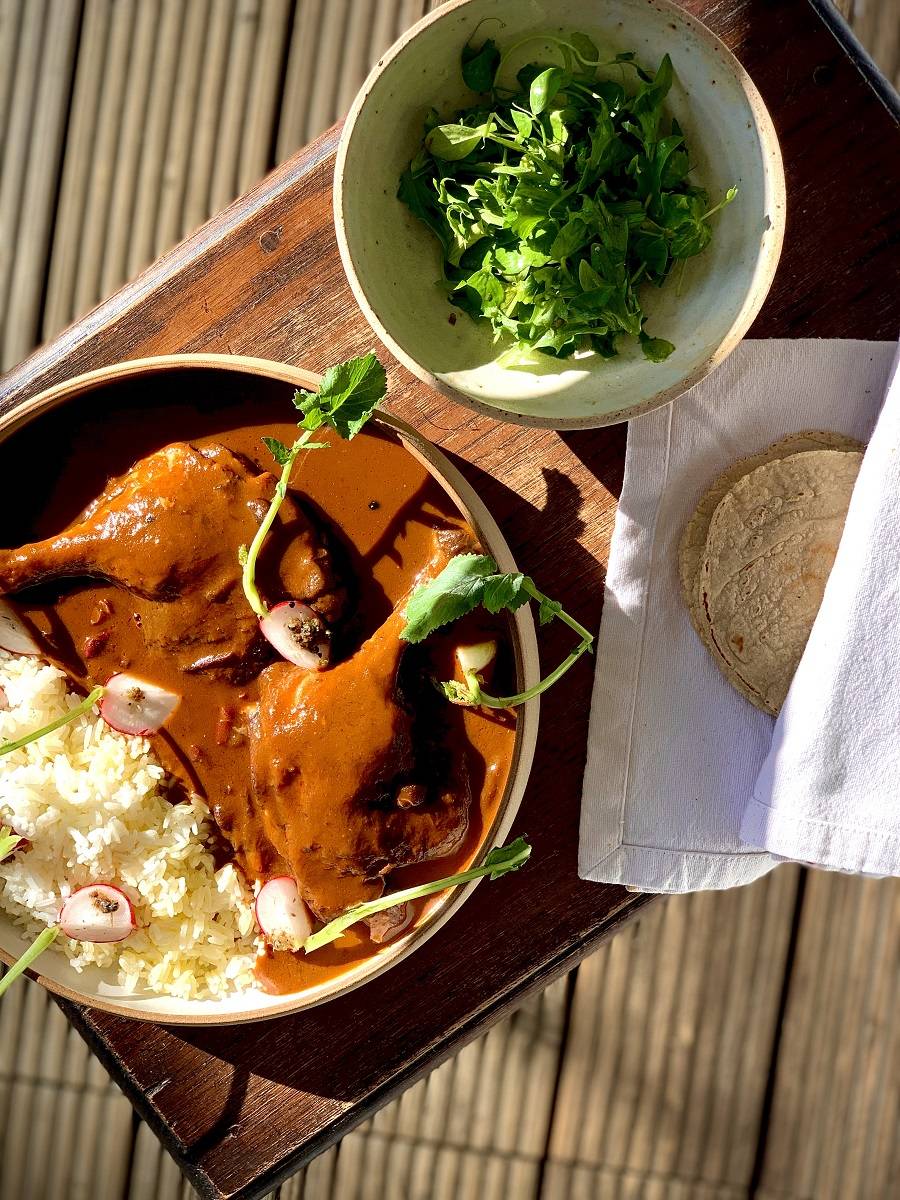 Are you cooking more now yourself?
Yeah, now I have more time. And since doing the book, since seeing the recipes, and how simple they are, I cook more now. Sometimes people can be scared of cooking more global food because they haven't heard of the ingredients. But once you see what the recipe entails, it's just some preparation, you get chopping, maybe some marinading to get the flavours in there, and the recipes come out amazing.
What's involved in winning the young British foodie award?
After you're nominated, and they whittle it down to the shortlist, you're invited to an interview with the judges. Then you talk about your project, what it is that you do, and what it is that you're enthusiastic about. I was nominated for Belly Full. It's a very genuine process and it's good to highlight diversity in the food industry. Awards are often being celebrated by the same people, you always have the same faces, so it's nice to be part of something a bit more diverse.
You can buy Community Comfort for a minimum £10 donation. All proceeds from the book will be donated to The Majonzi Fund which raises money to help those families COVID-19 has touched in the Black and Ethnic minority community. Check out what comfort food Riaz has been cooking during lockdown below. And watch out for our jerk chicken recipe – coming to the blog soon!
If this article has tickled your tastebuds, sign up to our weekly newsletter below to read more news, recipes and wanderlust from Feast Box.