Earlier this month we spoke to food enthusiast, author and videographer Riaz Phillips about what the taste of Notting Hill Carnival is for him, and he didn't miss a beat when he said jerk chicken! With carnival taking place virtually this year, we've brought you the recipe for this delicious meal, to help you recreate the festival flavours at home. It's just up to you to get the music on and get dancing!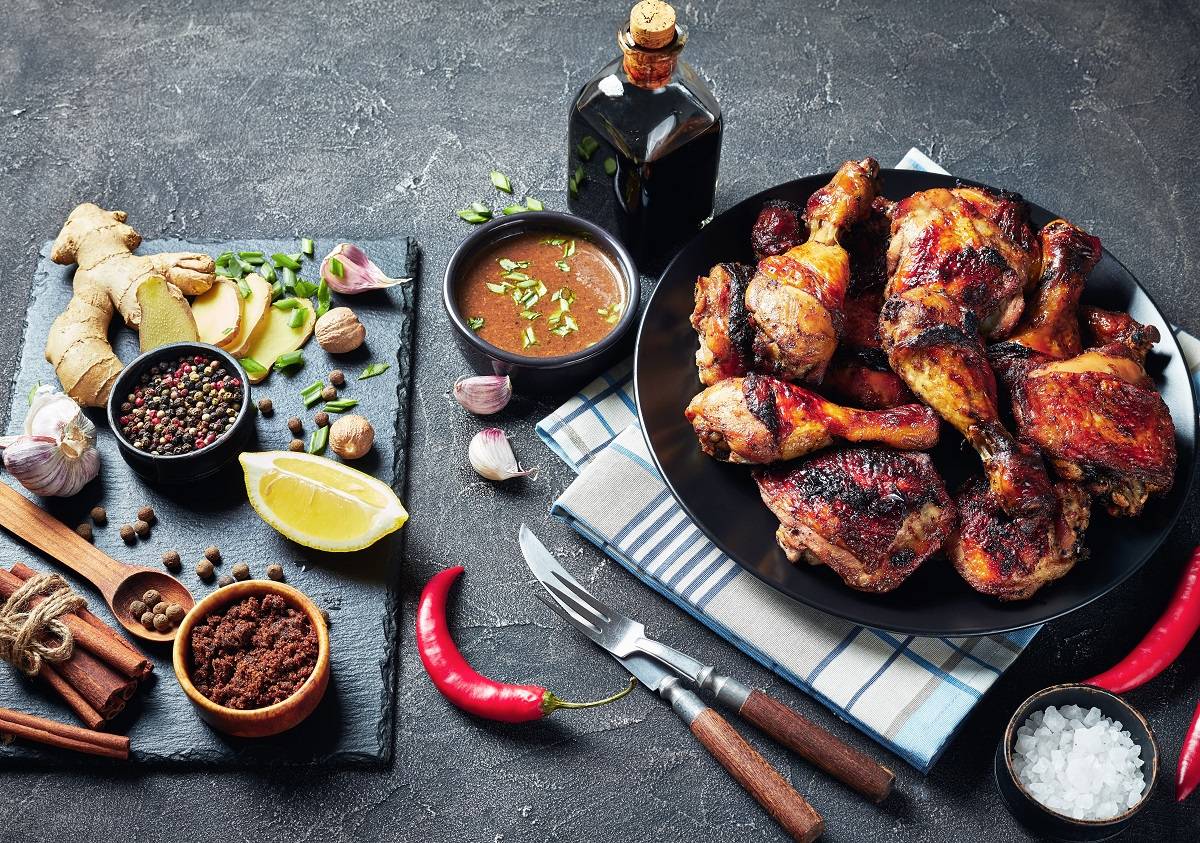 Where does jerk cooking come from?
Jerk is a way of cooking food, whether it's meat or vegetables, that comes from Jamaica. It typically involves marinating the food in a paste that uses pimento (often referred to as allspice) and scotch bonnet peppers. The jerked food is then slowly cooked over a hot grill and the end result is a balance of hot, sweet and spicy flavours.
It's best if the chicken is left to marinade overnight, as the longer you can leave it, the more the spices merge together and the juicier your chicken will be! Leaving the skin on your chicken for this jerk chicken recipe is also essential for trapping moisture and flavour.
Serves: 4-6
Time: 30 min prep, 4-8 hours marinating, 45 min cooking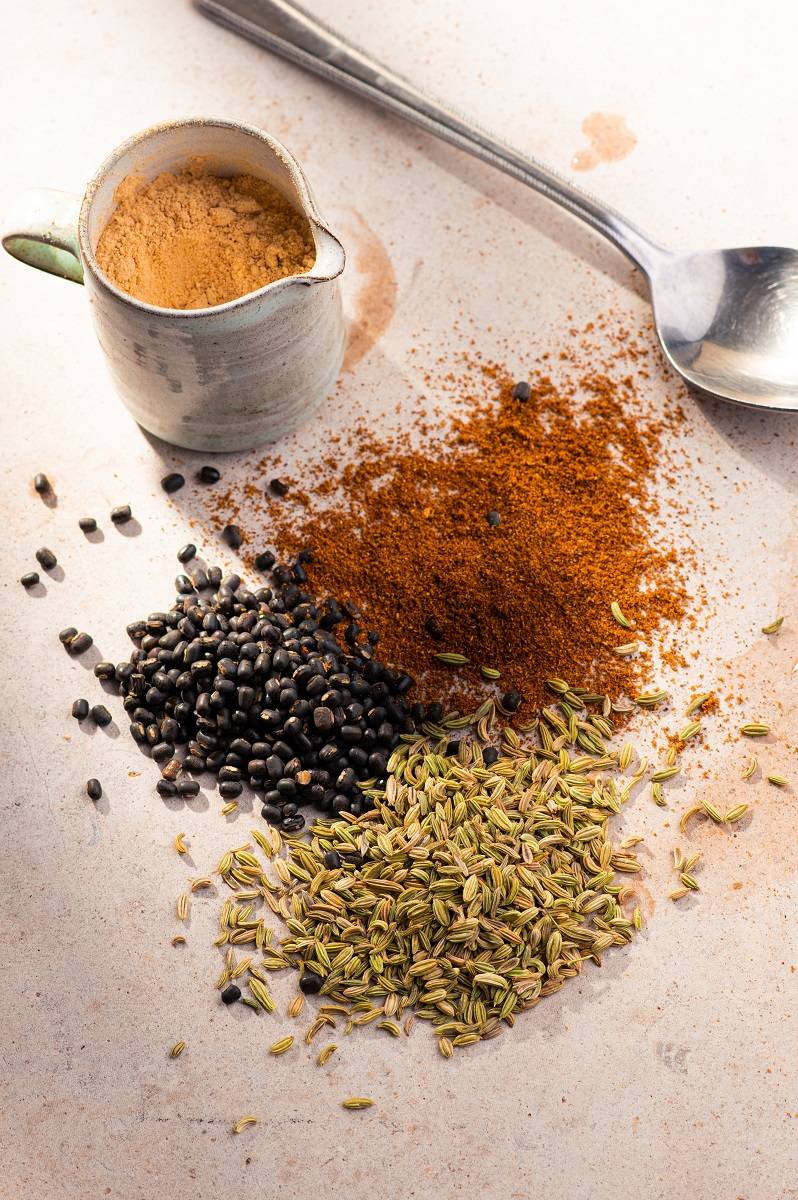 8-10 chicken drumsticks and thighs

2 tbsps fresh thyme leaves

1 lemon or lime, cut into wedges
1. If you don't want the chicken to be too spicy, remove the seeds from the chillies before mixing them in a food processor with the scallions, garlic, sugar, soy sauce, oil, allspice, ginger, cinnamon, nutmeg and thyme. Blend for about 30 seconds, and add a splash of rum if desired. You should be left with a semi-thick paste.
2. Place the chicken in a large bowl and toss with the paste so that it is completely covered. Scrape the chicken and all of the paste into an airtight tupperware, seal, and refrigerate for at least 3-6 hours, but overnight if you can.
3. After the chicken is well marinated, lightly oil and preheat the grill to high heat.
4. Cook the chicken on a hot, oiled grill, making sure to turn the chicken often, for about 30-45 minutes or until brown and crispy all over. The chicken is done when the juices run clear and the center of the meat is not red in colour – slice open a piece to check.
5. Serve with a wedge of lemon or lime to be squeezed over the warm chicken and enjoy!
We hope you have an amazing virtual carnival, and make sure you tag us in your festival feasts! Want to keep the travel vibes going? Check out our Malaysian BBQ chicken below!
If this article has tickled your tastebuds, sign up to our weekly newsletter below to read more news, recipes and wanderlust from Feast Box.