What's renowned for being dinner on a budget and containing almost no nutritional value, yet they'll always have a special place in most of our bellies? You guessed it ... instant noodles. As much as many of us don't want to admit it, most of us have a hidden stash (Indomie all the way) fit for those days where you don't have much time, there's no food in the fridge or you're looking for a midnight snack to curb the hunger. What if I told you that with a few easy steps you can turn that quintessential university food into an inexpensive, weeknight-friendly, gourmet meal packed with nutrients? Pimp your instant noodles with lots of veggies, proteins, an egg and add lots of your own flavour. This also great opportunity to use up any leftover proteins and any vegetables that need eating. Win, win really!
1) Ditch the flavouring packet and create your own broth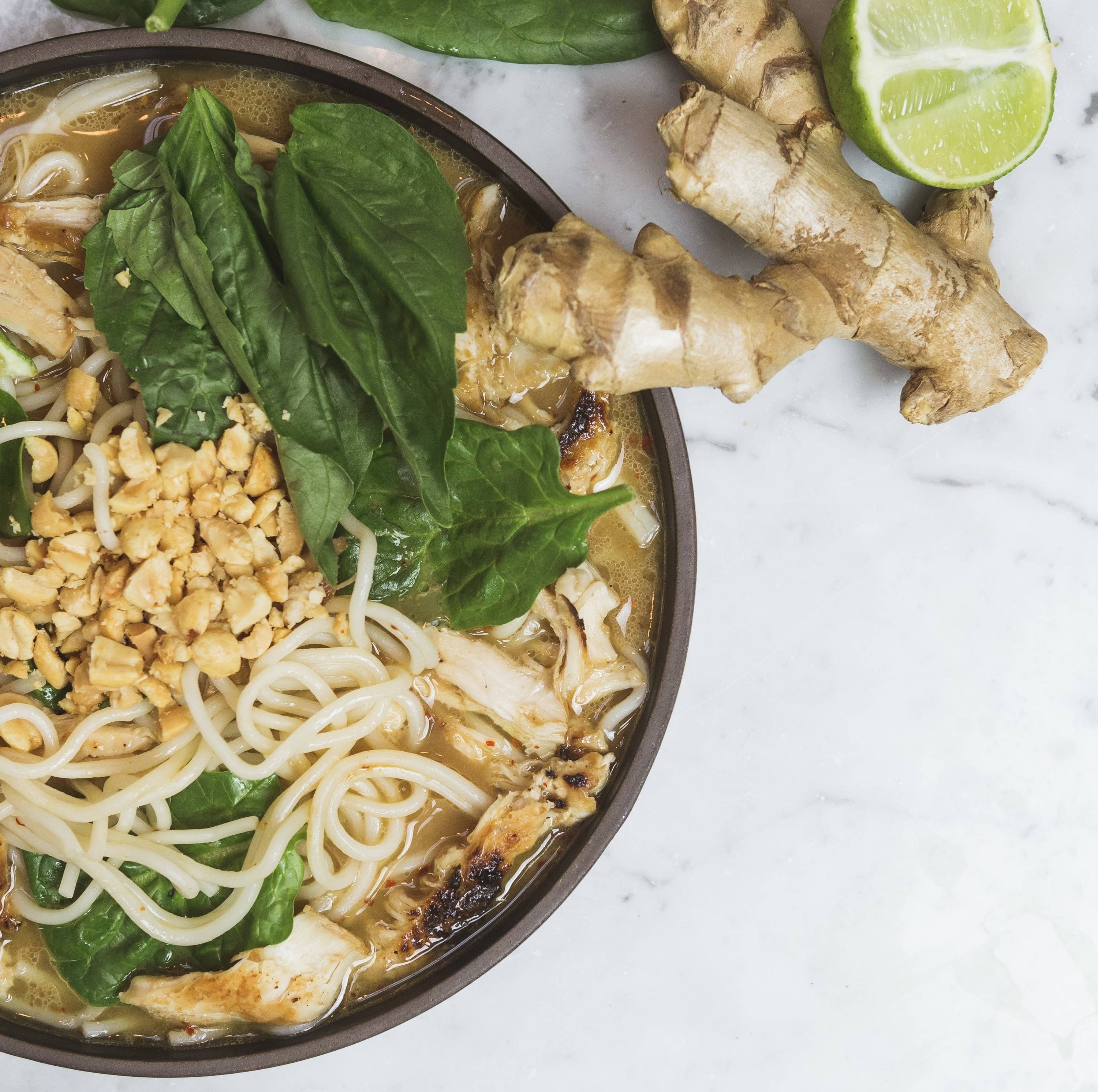 This allows you to have full control over the taste and allows you to create layers of dynamic flavour. You can use vegetable or chicken stock, dashi or even just mix some miso paste with water. Also, adding fresh aromatics to your broth really allows you to elevate the flavour. Garlic, ginger, lemongrass and onions are great options. Mince the garlic and grate the ginger before sauteing in oil for a few minutes then add to your broth. If you'd like a stronger lemongrass flavour, brown your minced lemongrass with your garlic and ginger. For a lighter, fresher lemongrass flavour, cut the ends off of the lemongrass, remove its outer layers, bash it to release its aromas, then add it whole to your broth near the end of cooking. You can also add spices (white pepper, turmeric, sichuan pepper, or chilli flakes), oils (sesame oil, chilli oil), citrus (lemon or lime) or herbs (coriander or parsley).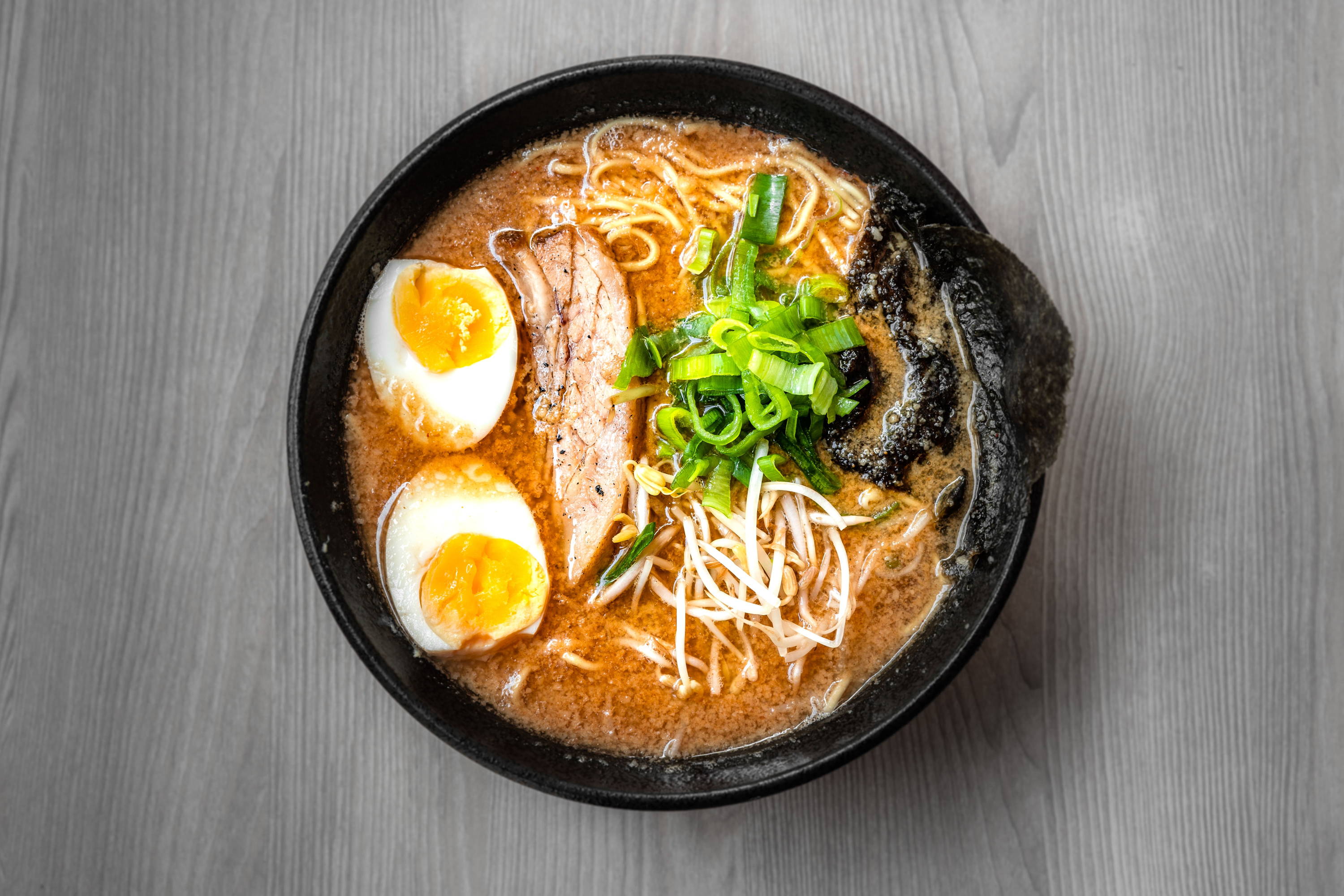 Let's be honest we all have a thousand half used bottles of sauces that probably haven't been touched in a while. Well, this is a great opportunity to use some of these sauces! From Thai curry paste to chilli garlic sauce, sriracha to hoisin sauce, soy sauce to gochujang, the choice is up to you! Either add them to the sizzling broth or use them to garnish the final dish. The more sauces you add, the more depth you'll add to the flavour!
Add Some Colour and Nutrients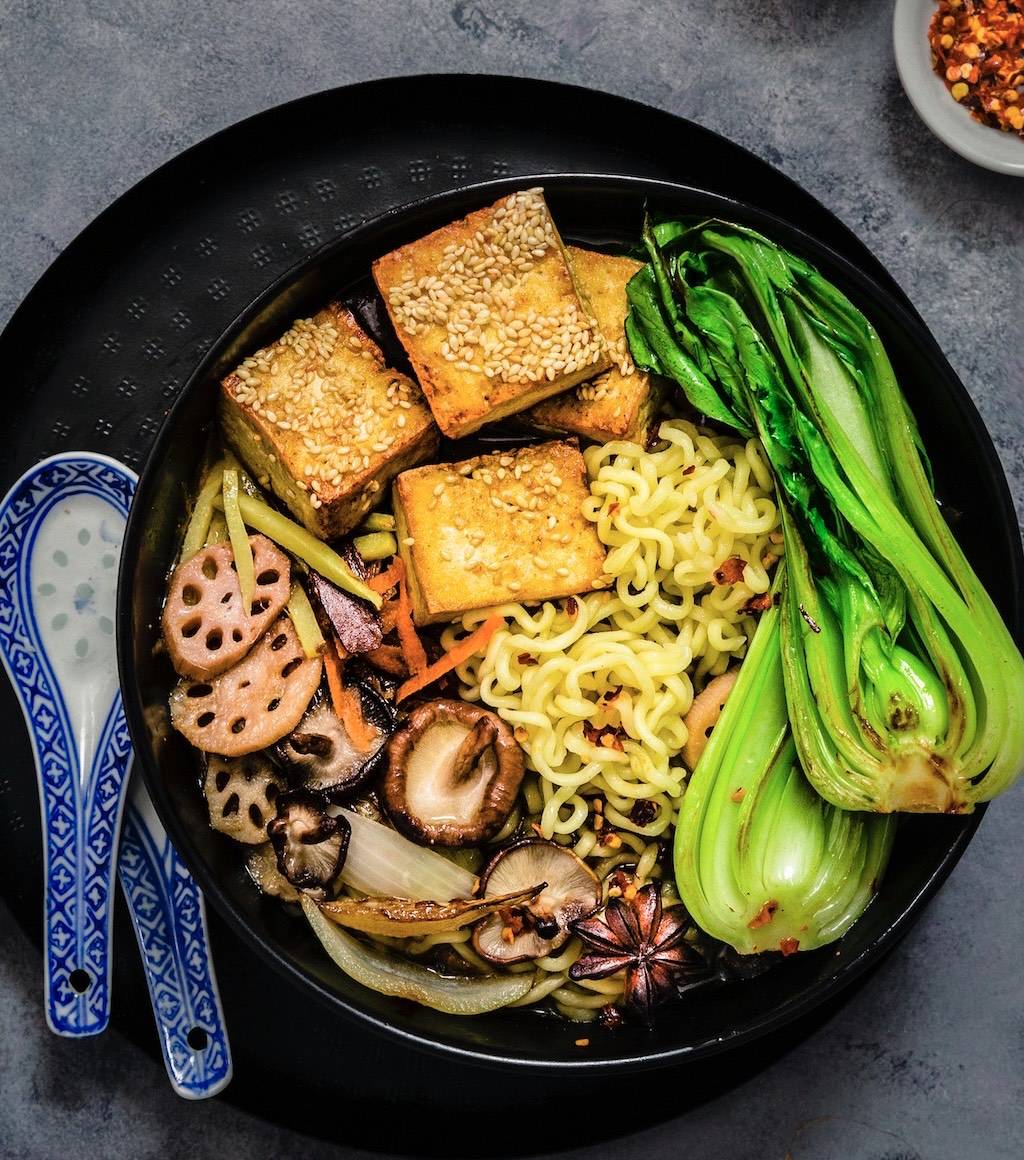 This is where you can get creative and take a not so healthy dish and give it some nutritional value. Have a look through your fridge for any vegetables in need of eating such as carrots, peppers, cauliflower, broccoli and pak choi - add these to the pot around 5 minutes before it's done boiling. For vegetables like spinach, cabbage or frozen peas, add them at the end once you've taken the noodles off the heat.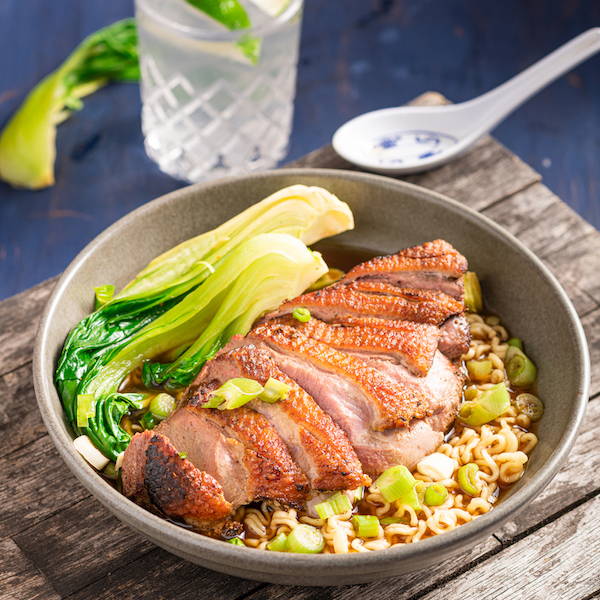 Chicken breast, pulled pork or shrimp are great candidates. Simply cook for a few minutes before adding it directly to the pot. To make things even quicker, this is a great opportunity to get rid of any leftovers you find hanging about in your fridge such as previously cooked meats. After something meat-free? Tofu, sliced tempeh or meat-free substitutes are great options. To add even more nutritional value to the dish, eggs are a versatile addition. You can have them poached, scrambles or the classic Instagramable goey soft boiled egg.
There you have it! A few simple steps to turn a sad little packet of instant noodles into an epic bowl of ramen that will definitely give your local Japanese a run for their money.