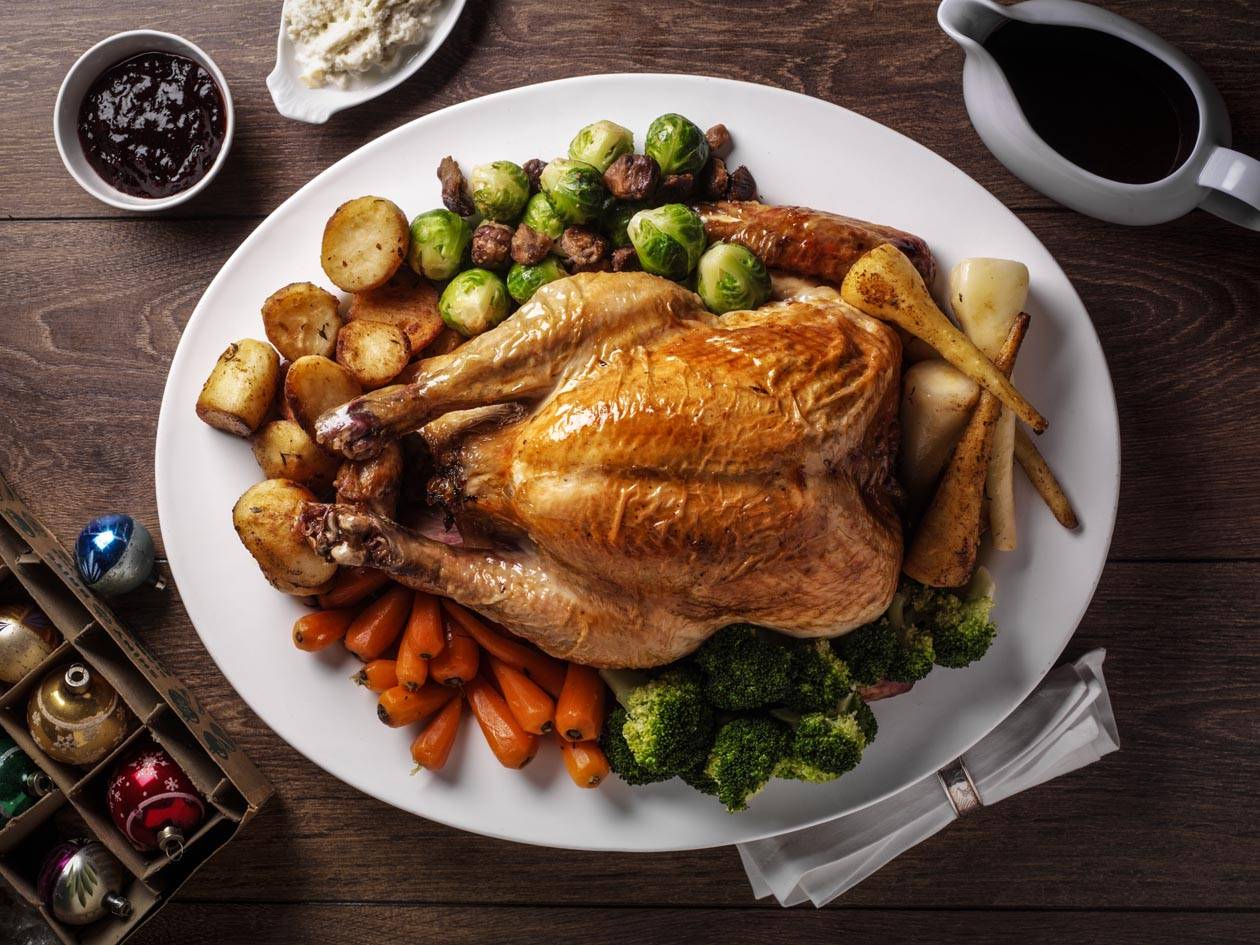 Fridge space is always a premium at this time of year, so using up leftovers scores all the bonus points. We all know that the classic Christmas leftover food is a hefty turkey and stuffing sandwich with all the trimmings, and what's not to love about that? By all means indulge to you heart's content. But in the spirit of 2020, why not overcome a new challenge this year? Try using up your various Christmas ingredients in ways you've never thought of before. Our Christmas leftovers series is here to inspire your next trip to the fridge. So when you fancy peeling yourself off the sofa after the millionth re-watch of Love Actually — no, we still haven't forgiven Alan Rickman for cheating on Emma Thompson's character —a few cheeky choclates and a nice snooze, have a go at our scrumptious festive winter warming dishes. This week, we've visited ... Blighty, with a beautiful Turkey Tikka Masala.
1x onion finely chopped
3x garlic cloves crushed
1x tsp of grated ginger
1x green chilli finely chopped
1x tsp cumin seeds
½ tsp turmeric
½ tsp ground coriander

½ tsp paprika



½ tsp garam masala
50g ground almonds or cashew nuts
200g passata
100mls double cream
50ml natural yoghurt
300g leftover turkey
Coriander
Heat 2 tbsp of oil in a large saucepan over medium heat and fry the chopped onions with a large pinch of salt for 8-10 mins until golden and soft, stirring regularly.
Next add the ginger, garlic and green chilli and fry for a further 2 minutes before adding in all the spices except for the garam masala and cook for a further 3 minutes. Stir in the passata and ground nuts and bring to a simmer. Cook for a further 8-10 minutes
Stir in the cream and yoghurt and mix thoroughly, return the sauce to a simmer. Next add the turkey and continue to simmer for another 4-5 minutes. Scatter over some coriander ontop and serve with rice and naan breads on the side.