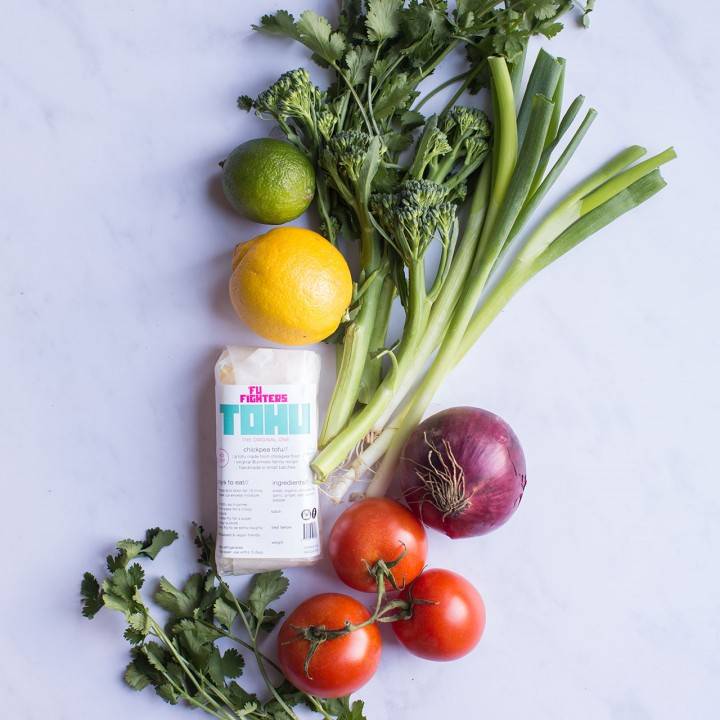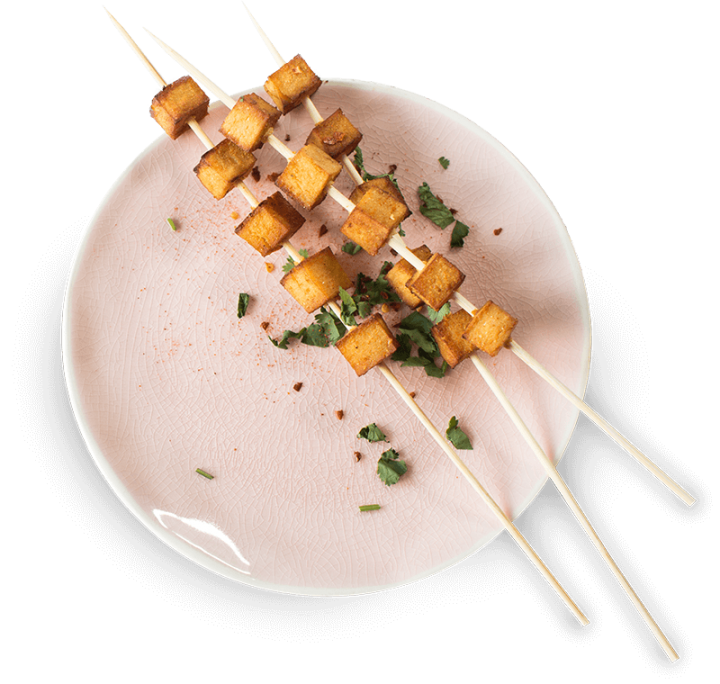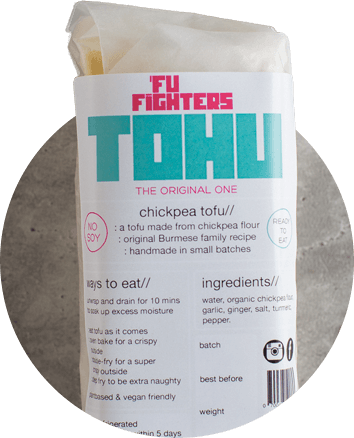 Our Vegan Penang Curry contains a very special ingredient courtesy of 'Fu Fighters, a Brighton-based artisan producer of traditional Burmese chickpea tofu, a.k.a. 'tohu' or 'Shan tofu'. The brains behind 'Fu Fighters is Aye Mya Oo (pictured below), who whips up this deliciously nutty, gently fragrant plant-based ingredient according to her mother's tried-and-tested recipe.
Aye first reached out to us after seeing a picture of our vegan miso ramen on Instagram— amazing how social media can bring people together! Most of us in the office had honestly never heard of tohu before, but when she sent us some samples we were absolutely blown away. We were eating it straight out of the packet, no dipping sauce or anything. We had to stop ourselves from devouring it all, or there'd be none left to develop recipes with.
While the technique is a bit more complicated than this, here's the tohu basics: first, chickpea flour and seasoning is heated with water, stirring constantly, until it becomes creamy. It's then put into special trays that will absorb excess water while the tohu cools and sets to a firm consistency similar to that of firm soy tofu.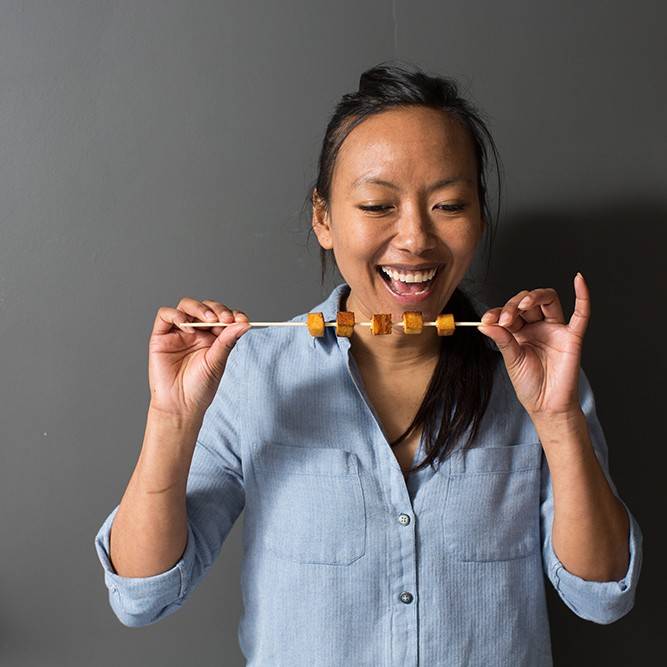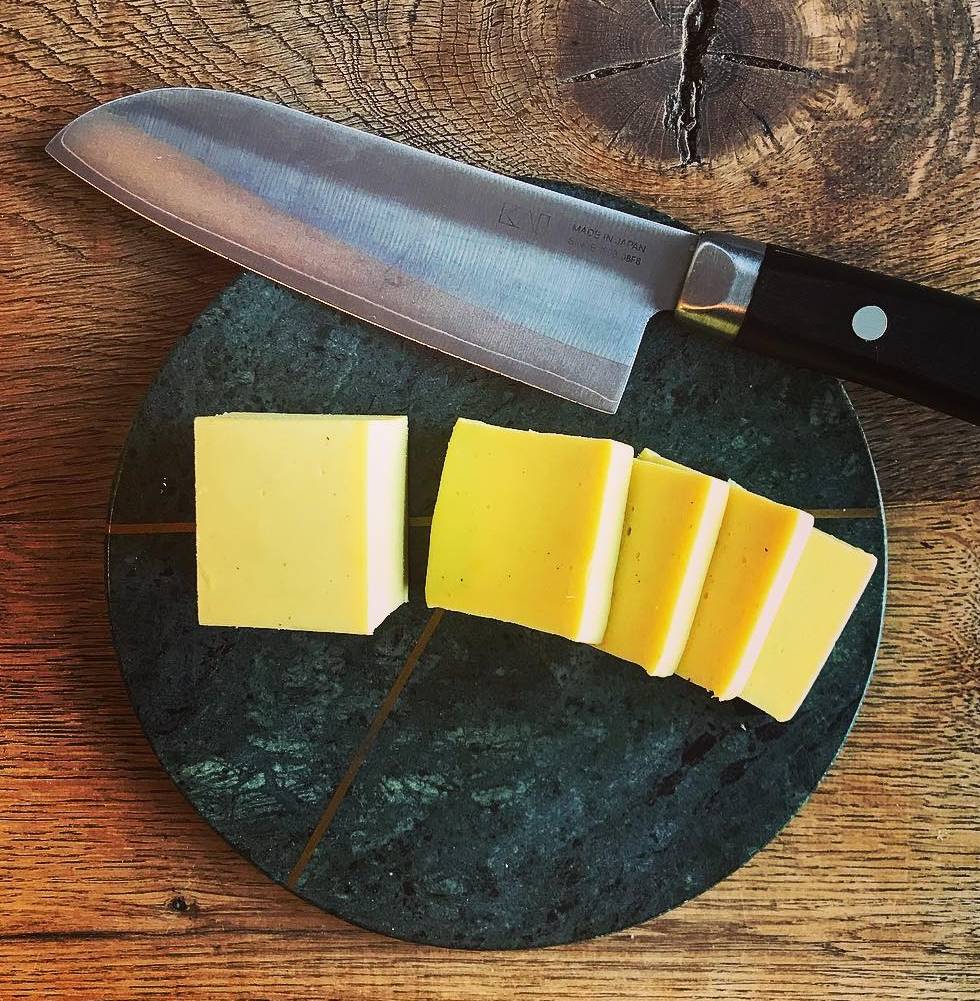 Tohu can be eaten straight from the packet, deep or shallow fried, baked... it's hugely versatile, able to hold its own against any main ingredient you can think of, as well as being handy in a pinch if you need a snack. Nutritionally, it's rich in fibre and protein, and is especially great for those with soy, dairy or gluten allergies.
We especially love the aromatic notes of fresh ginger, fresh garlic and turmeric infused into Aye's tohu. The craftsmanship is evident in the gentle harmony of flavours and the firm yet yielding consistency of its texture.
For a first recipe for this exciting new ingredient, we've developed a fully vegan penang curry, with fresh galangal, soothing Thai basil, and green beans for a crunchy contrast to the tender fried tohu. While tofu is usually a bit of a blank canvas for absorbing flavours, the tohu brings an additional edge of distinctive Southeast Asian character to the table. We can't wait to explore the world of tohu and Burmese cuisine further in the months to come, and we're sure to see 'Fu Fighters go from strength to strength with their completely unique, 100% vegan source of protein-rich goodness.
We love soy tofu too, but tohu is such an asset for a cook to have up their sleeve, and we hope it delivers the same inspiration to you as it did to us.