Weird and Wonderful Festive Foods Eaten Across the Globe During Christmas
It's finally that time of year again! There's no better feeling than cozying up to the fire in snug pyjamas drinking a glass of mulled wine. The Christmas tunes are playing whilst the colourful lights from the tree illuminate the room. The festive aromas of Christmas pudding and a big, juicy turkey, fresh out of the oven pervade. While this is a dream come true for many of us in the western world, what Christmas looks and tastes like to other people varies across the globe. Some people celebrate with shrimp on the barbie whilst others take a trip to KFC. No matter where in the world you are, Christmas is about family and tradition, and Christmas wouldn't be Christmas without the best part … the delicious food!

Here's what Christmas dinners look like around the world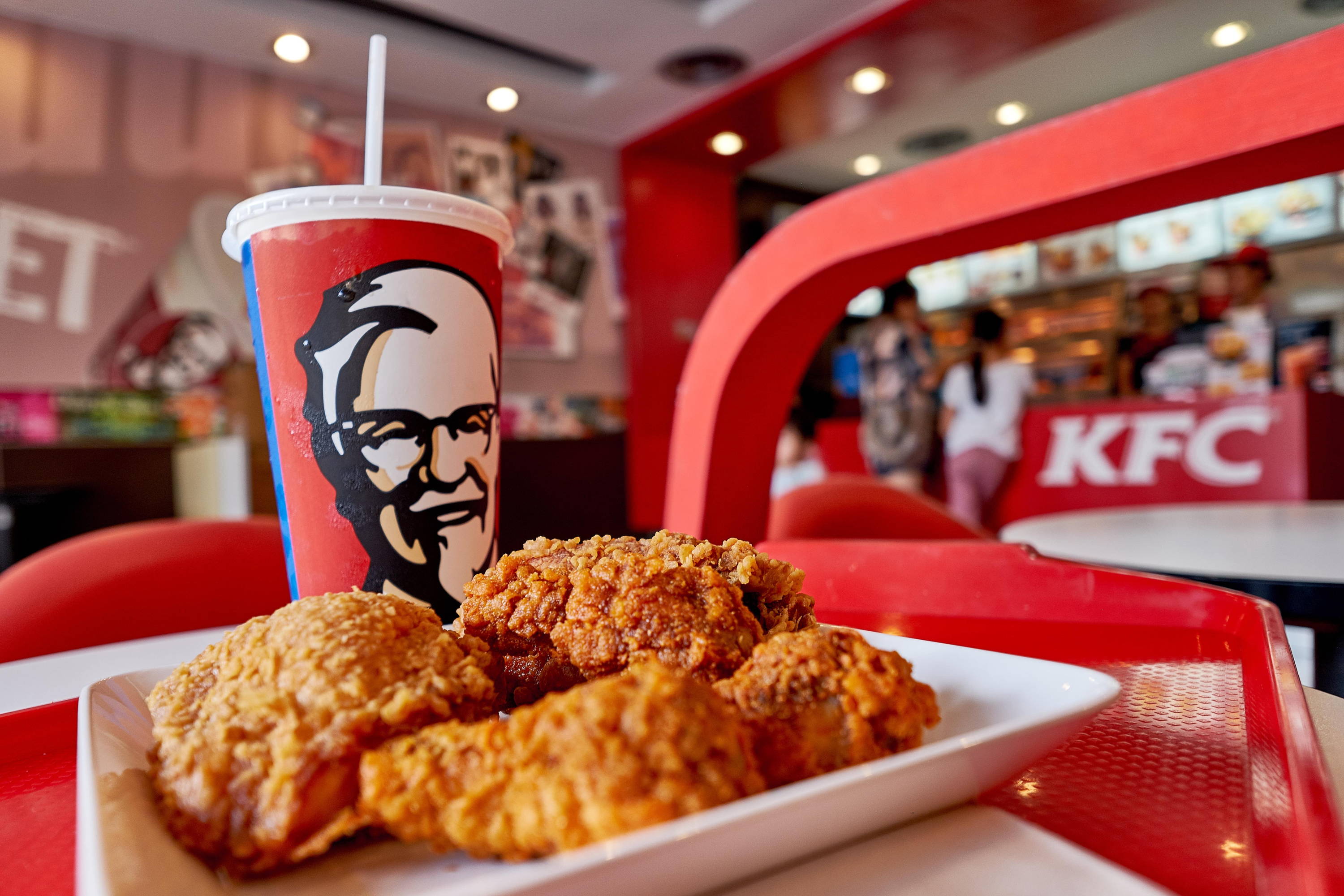 Christmas in Japan revolves around fried chicken, with KFC experiencing its busiest time of the year. A relatively new tradition, its popularity grew in 1974 when the brand's ad campaign called "Kentucky for Christmas" went viral. With approximately 4 million families expected to participate each year, sitting down to a KFC Christmas dinner is something the Japanese have to start thinking about months in advance. These days, pre-booking is crucial if you want to avoid waiting in line for hours!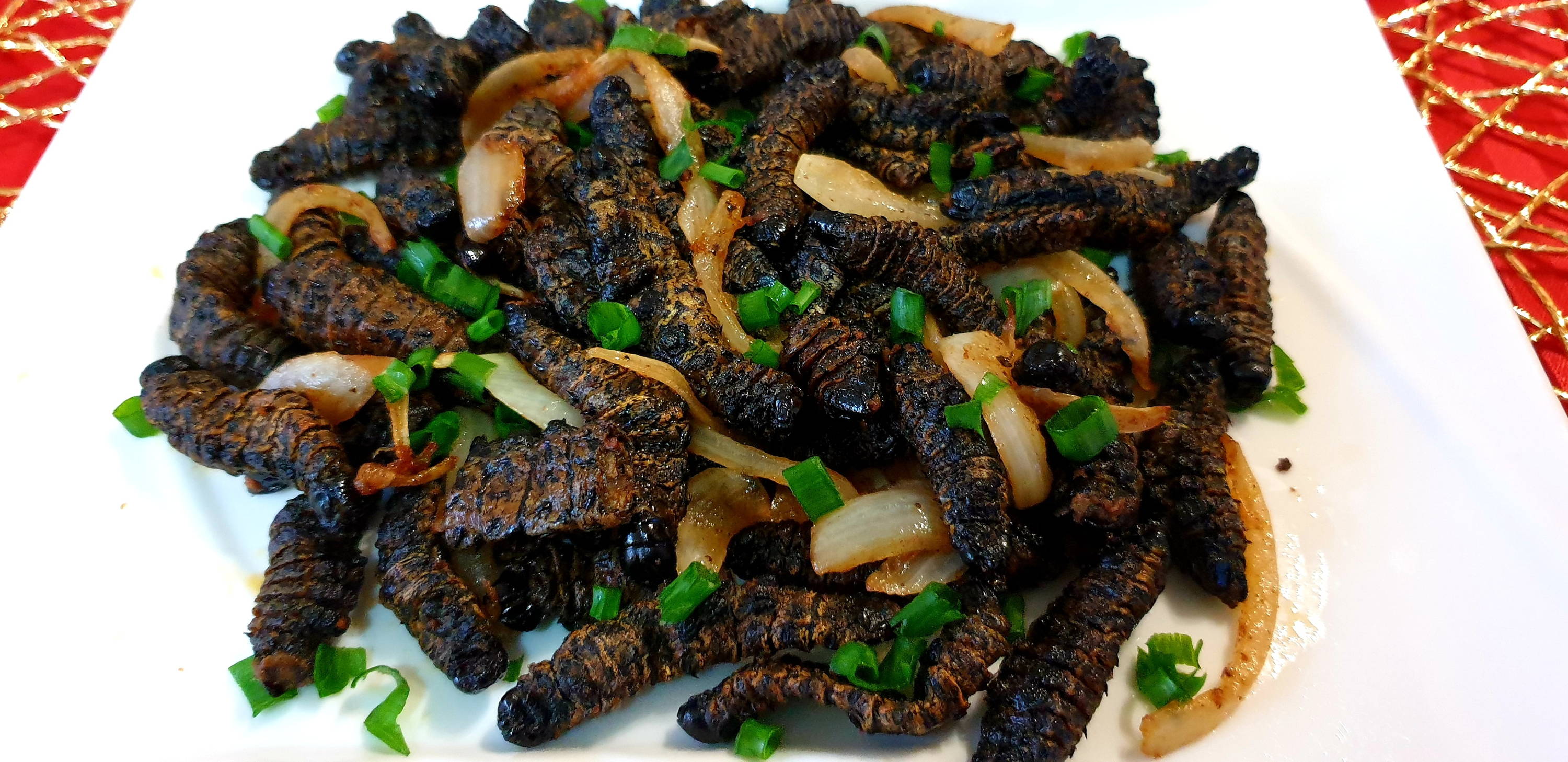 A traditional Christmas delicacy for South Africans is sun dried caterpillars from the Emperor moth. A great source of protein, the insects are harvested around Christmas time and are preserved throughout the winter. These juicy caterpillars are often either deep fried or sauteed with onions, tomatoes and chilli as part of their festive feast. They are surprisingly nutritious and have a similar flavour to tea. Think we'll stick to having a brew...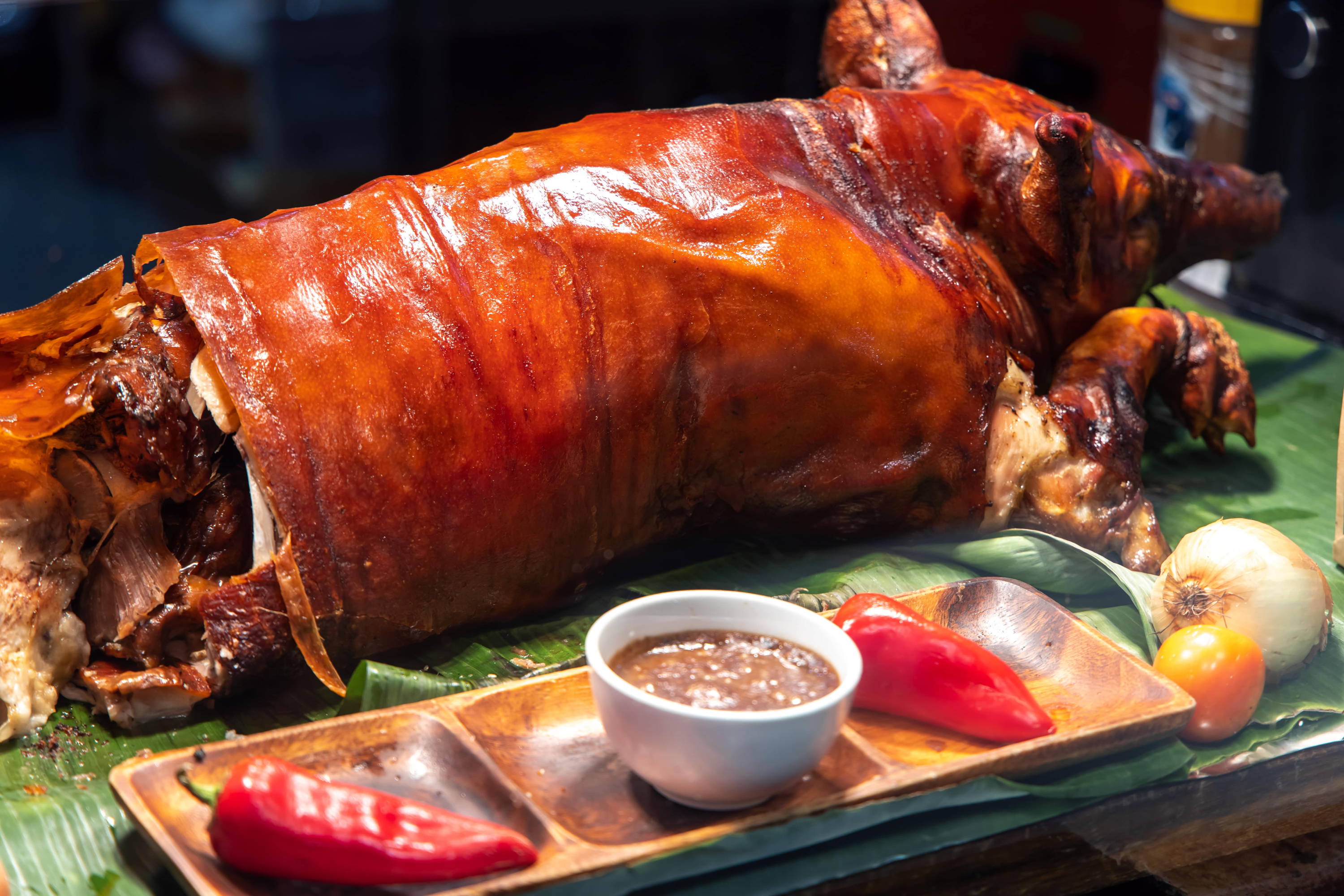 The Philippines is one of the few Asian countries where Christmas is celebrated and actually has the world's longest Christmas season starting in September.
Filipino Christmas wouldn't be the same without the festive dish Lechon - a whole suckling pig spit-roasted over hot coals. This process takes as long as 5 hours and results in crispy skin on the outside and tender meat on the inside. To add flavour to the meat, green onions, bay leaves, black pepper, garlic, salt, lemongrass and tamarind are added. While other cultures are known for their own version of a roast pig, Filipinos have managed to raise the standard so high that in 2009 Anthony Bourdain, American chef and travel documentarian, proclaimed lechon as "the best pig ever."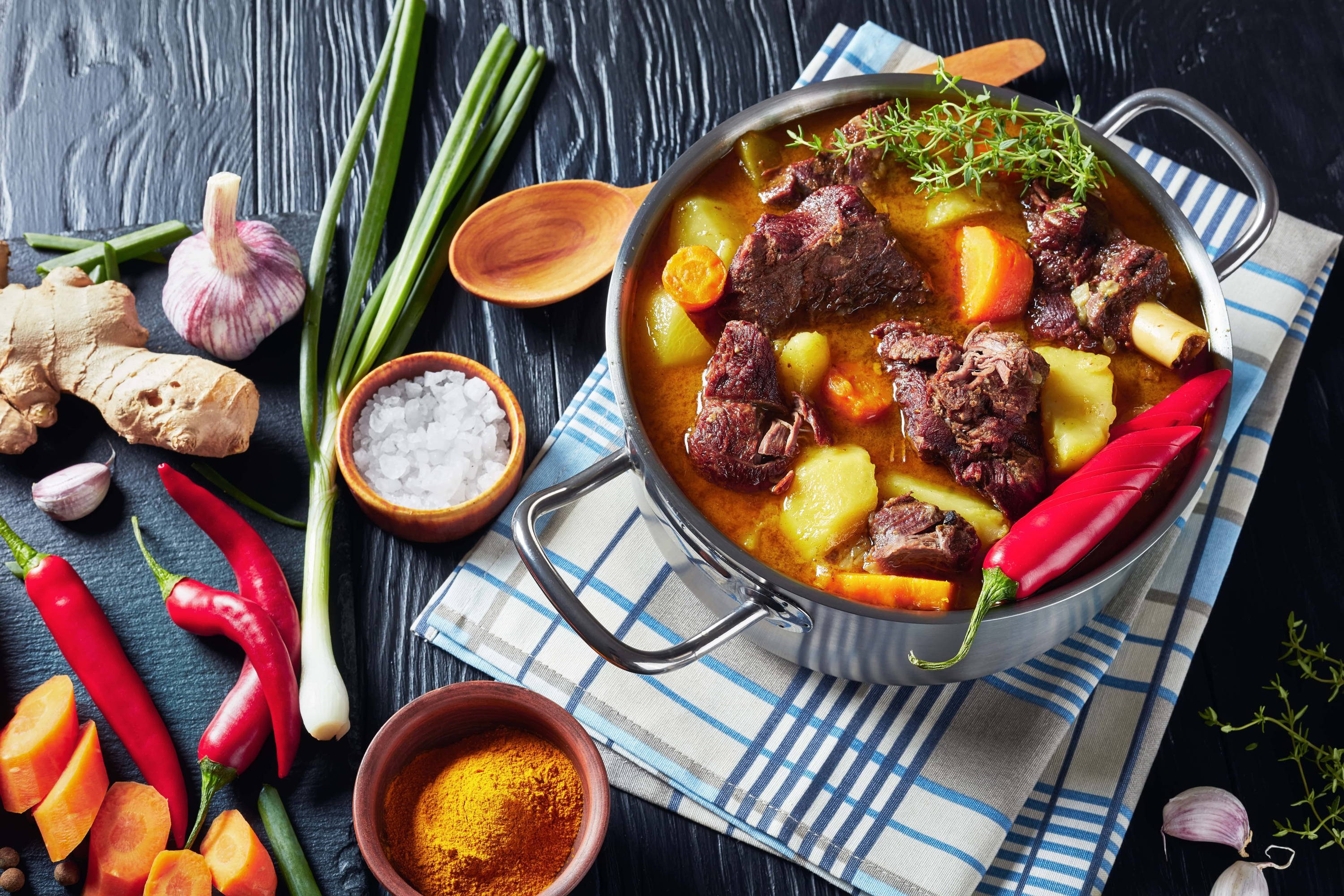 Most visitors to a Jamaican home at Christmas will expect a piping serving of curry goat. This spicy dish is usually served with rice and gungo peas, the Christmas variation of the Jamaican staple rice and peas (replacing the usual red beans). Gungo peas come into season just in time for Christmas.
Expect a glass or two of Jamaican sorrel at Christmas. This delicious crimson coloured drink is made from the sepals of the sorrel flower. Sorrel is Jamaica's own version of mulled wine where the plant is essentially stewed with ginger, orange peel, cinnamon and sugar, then sieved when cooled. White rum is often added at the end. Another traditional Christmas drink is egg punch, made with milk, egg, cinnamon, nutmeg and vanilla, and is usually prepared by Jamaican mothers before church on Christmas Day. One local variation includes the addition of Guinness Stout, lending a fortifying quality to this Christmas tradition.
Christmas isn't a public holiday in China, however, celebrating Christmas has become increasingly popular, especially among the younger generations. One tradition that's been adopted is to share decorative apples on Christmas eve with your loved ones. The tradition seems to stem from the fact that the Chinese word for apple, pingguo, sounds similar to the word pinganye, meaning Christmas Eve.
The apples are carved with heartfelt messages and wrapped in colourful paper. They're known as "peace apples" and are a way to show how much you care about the health and well-being of someone.
So why not try something different from your standard roast dinner? Explore our range of Sharing Boxes and experience feasts from all over the world. From our Vegan Korean, Japanese and Chinese boxes, to an alternative roast dinner with our Indonesian inspired roast box - chef up an unforgettable spread for friends and family this Christmas season!