What To Expect From FeastBox
A FeastBox subscription is your ticket to the world's best recipes. Strap in because you're about to embark on the ultimate culinary adventure!
If you're new to recipe boxes and more specifically, new to FeastBox, you might not be sure what to expect. We've broken down the process, highlighting exactly how to purchase your first box and what you can look forward to when it arrives.
1) (First things first) you'll need an appetite for exciting global cuisines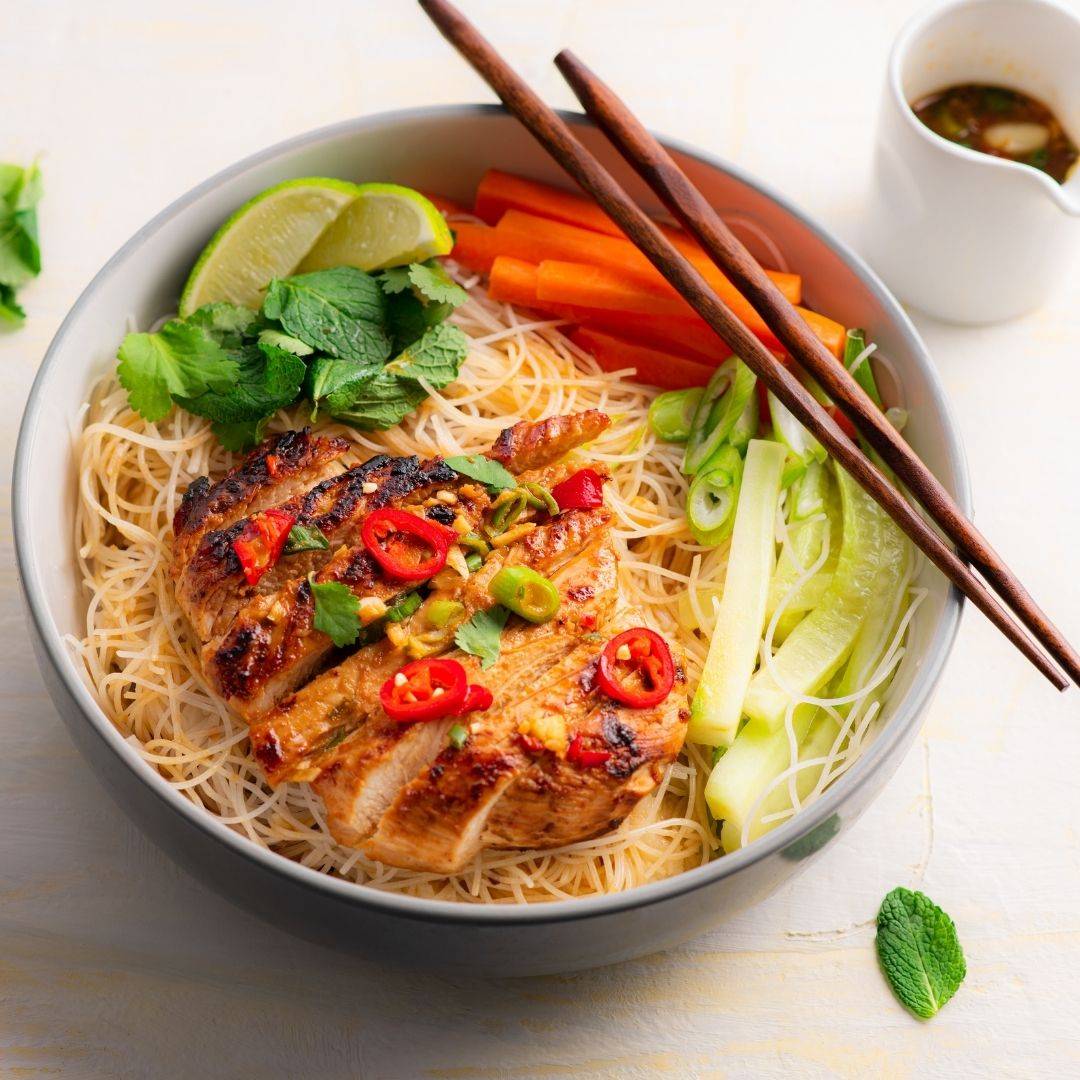 Our team of experts scour the globe, researching and carefully handpicking the most intriguing and authentic recipes. From classics like the iconic Indian Chicken Tikka Masala to hidden gems like Gambian Domoda or Peruvian Lomo Saltado - our weekly menus will be sure to take your tastebuds on a world tour.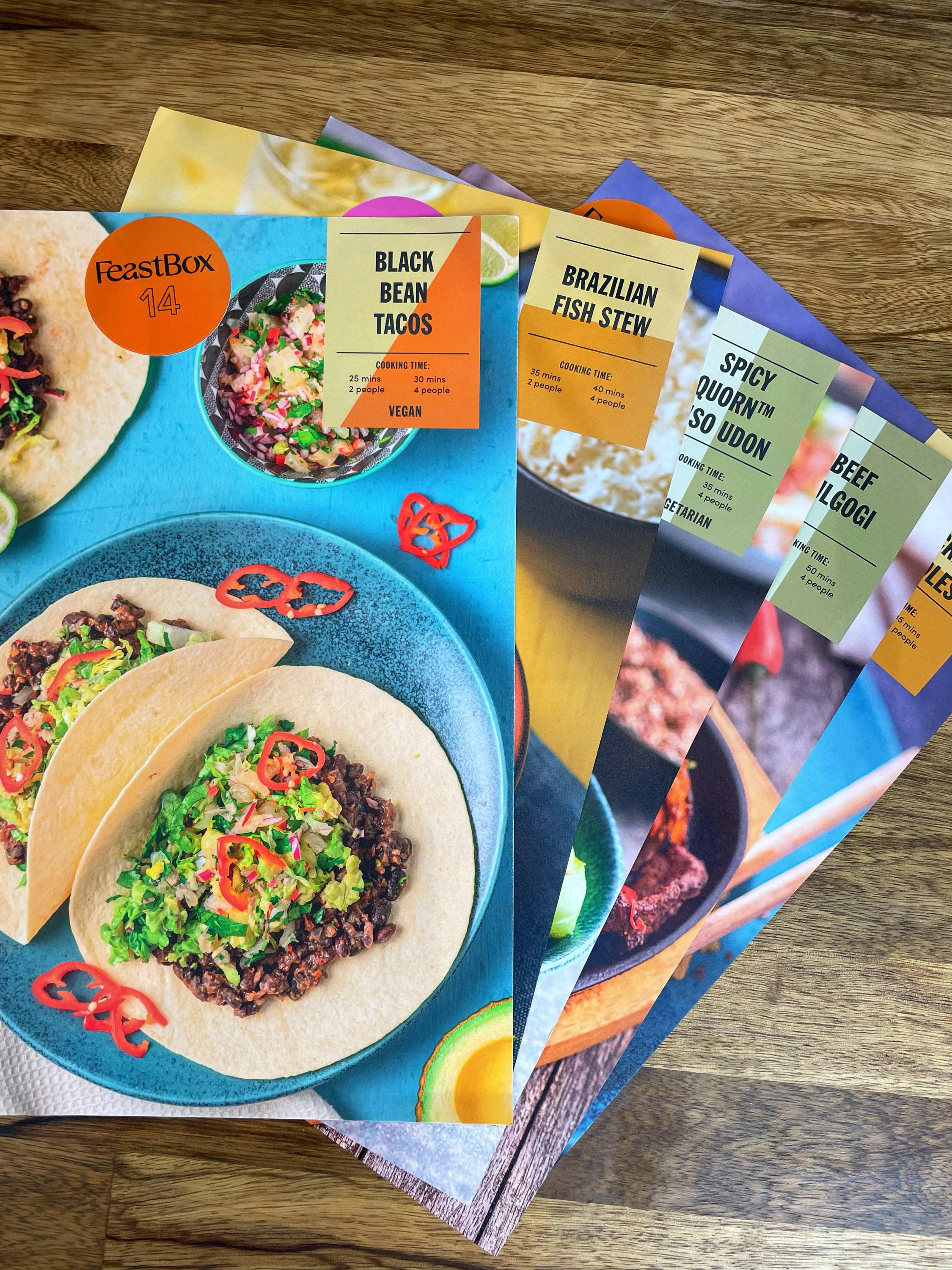 It's simple! Start by choosing your favourite dishes from our weekly changing menu, specifying how many people you're cooking for and how many recipes you want. Next, choose your desired delivery dates and add your delivery address. Then, create an account with us which signs you up to our flexible subscription. What's next is up to you.
Once we've scrupulously tried and tested our recipes, we release 16 dishes on the menu each week. We have a wide range of recipes, appealing to all food preferences. We'll always offer a host of vegan and vegetarian options to choose from, as well as meat and fish options. As a world food focused recipe box, part of our mission is to show that veganism isn't a flash-in-the-pan trend, it's an ethos that's been followed in many forms all over the world for centuries.
If you're still keen to try FeastBox but are not ready to commit to the subscription just yet, we have our Sharing Box and ready meal range, Fast Feasts, which can be bought as one-off purchases or additions to your weekly boxes.
3) Flexible Subscription and Personalised Delivery
With our hassle-free subscription, you're always in control. Most of our customers receive a new FeastBox every week, whether they choose their own recipes or let our system curate their selection according to their stated preferences. We understand though, that sometimes life gets in the way, so with a single click you can pause, skip a week or keep tastebud travelling!

If you have an upcoming order that has already been processed, cancellation must be completed by 12pm (midday) at least 5 days before the delivery is due (don't worry, we'll keep you up-to-date via email).
We deliver Monday - Friday each week, between 9am and 6pm. On the morning of your chosen delivery day, you'll receive a text from our courier specifying your 1 hour time slot. If you aren't home our couriers will leave your box in a designated safe place (at your own risk) so that it's waiting for you when you return. Our chilled goods stay fresh inside their insulation packaging for 48 hours minimum.
4) Perfectly portioned recipes and sustainable packaging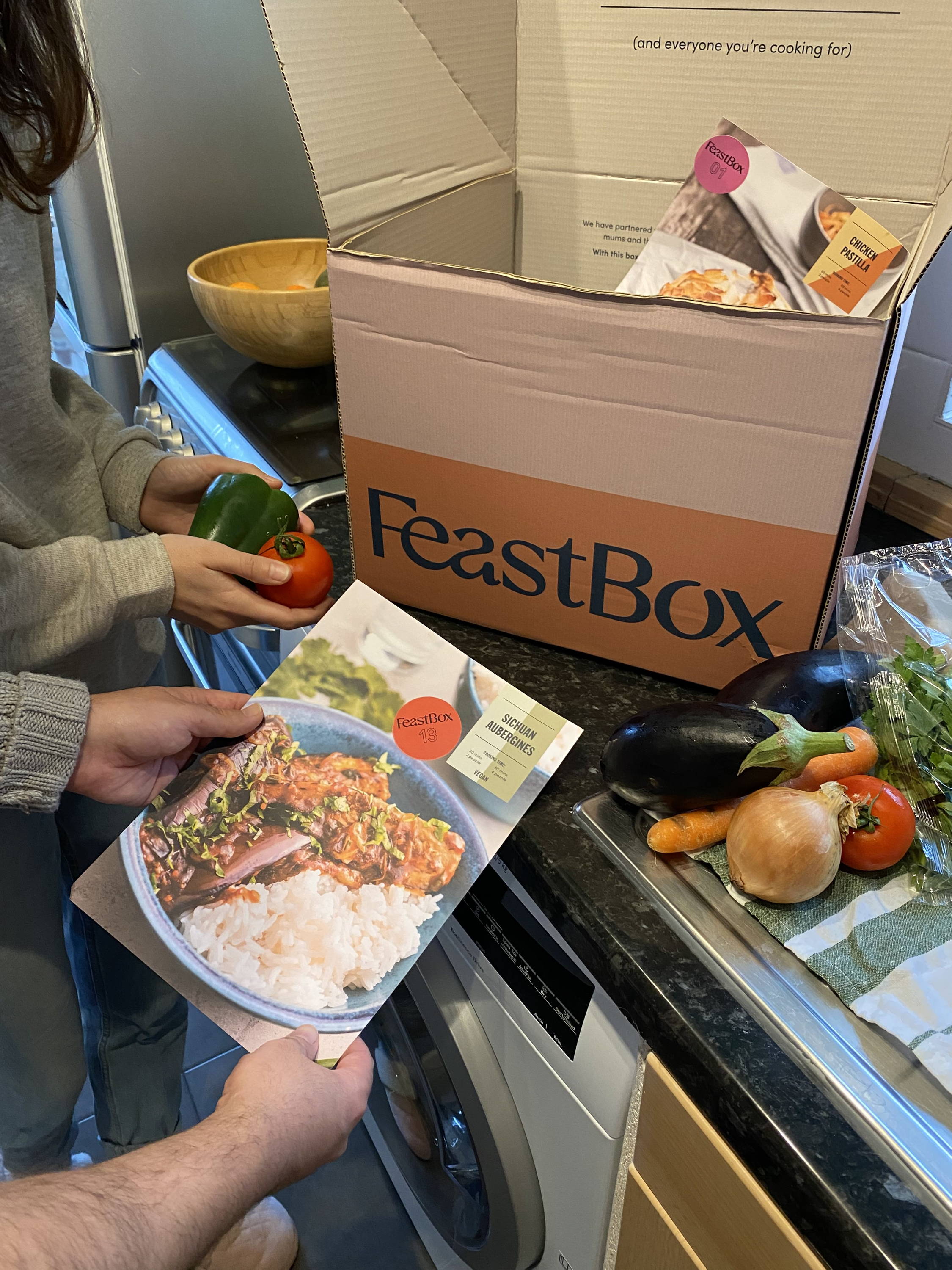 Food must have a sustainable future so we are sticklers for keeping food waste to a minimum. Food waste is one of the most notable contributors to climate change. We are dedicated to making FeastBox as environmentally friendly as possible.

You'll receive easy-to-follow, step-by-step recipe cards for each of your recipes, alongside all pre-portioned ingredients. Our insulation for chilled goods is made of recycled offcuts from the cotton and denim industry. You can recycle the outer sleeve, and reuse the fluffy material inside (which has now become the perfect cat bed!) Our box and paper bags (basically anything brown) are recyclable, as are our gel packs. First pour down the gel into the sink (it's non-toxic) and then place the pack in the recycling. If you'd prefer, you could reuse them, especially for those summer picnics.
For some of our hard-to-find items, we might not always be able to source them in recyclable packing. But we'll always choose the eco-friendly solution where available, and if there isn't one, we'll keep working to develop it.
5) Access to hard to find, intriguing ingredients
Connecting you to over 55 world cuisines, FeastBox celebrates the discovery of hard-to-find ingredients, celebrates the rich history of recipes and unveils the stories behind the cultures they come from. FeastBox puts taste at the heart, creating unforgettable, authentic recipes that are the real-deal. FeastBox is powered by its sister company, Red Rickshaw, a team of dedicated experts who scour the globe to source our hard-to-find ingredients and seasonal produce to ensure all of our dishes taste exactly as they should. Discover Red Rickshaw, the hard-to-find ingredients specialists and one-stop-shop for all your world food essentials