Ever wondered why people reach for a beer and not for wine with Indian, African, Asian or Caribbean foods? Pairing wine with the fiesty flavours and spices signature to these cuisines can be daunting. But don't put your wine glasses away just yet...
Last week, on our Instagram Live debut, Feast Box Founder and CEO Jyoti Patel was joined by the wonderful Sophie Lord, Virgin Wines' very own wine expert to chew the fat on everything wine and spice. We all tuned in at home, enjoying a lovely glass of red and took note of the tipples that stand up against the boldest of flavours around the world.
Follow these rules of thumb and you'll be able to choose from an array of wines that not only work with spice and heat, but more importantly enhance the flavour of both the food and the wine. Good news all round.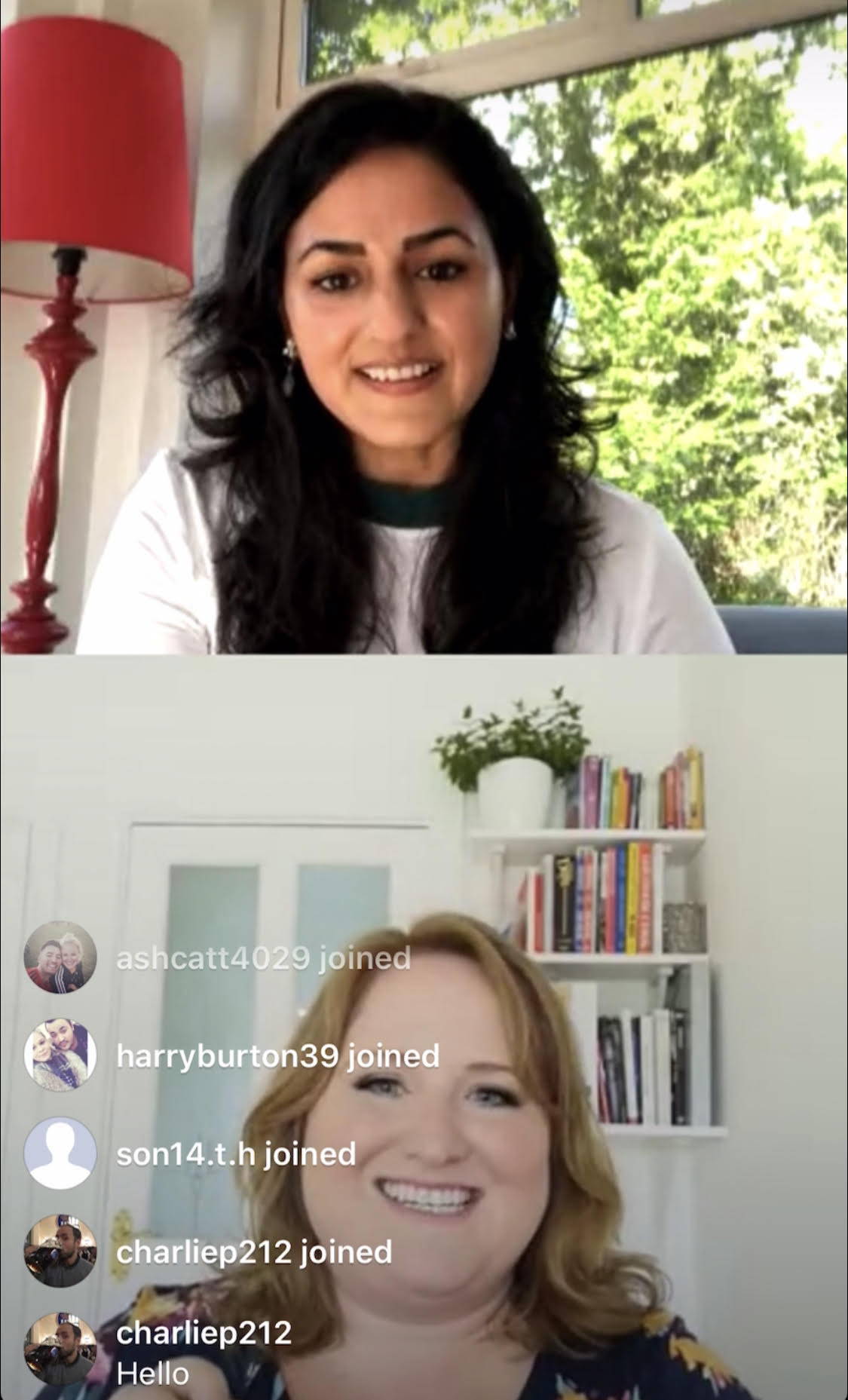 1. Match the levels of intensity
If you're cooking a dish with lots of spice and bold flavours, like our Pork Vindaloo or Firecracker Chicken, you really want to be drinking a strong and confident wine that will stand up to those flavours. Likewise, go for a delicately flavoured wine with a more subtly spiced dish such as our Musakhan or our Chicken Biryani.If you get this balance wrong, you'll risk overiding the flavour of the food, and vice versa with the flavour of the wine.


2. Sweet allies with spice
Sweetness counteracts spiciness and showcases the different flavours in a dish. This is why we like to pair fruity chutneys and sweet sauces with foods that provide a lot of heat. Sweet wines act in the same way. Sweeter wines also tend to contain less alcohol. Alcohol accentuates heat, so the higher the ABV of your wine (alcohol by volume) the spicier and possibly more unpleasant your dish will taste. If sweet wine isn't really your thang, it's probaly best to stick to beers: tropical IPA's work a treat. If you'd really prefer to stick to wine then go with a fruity or aromatic dry white like a Pinot Grigio, over a Sauvignon Blanc. These wines will also compliment heat and spice.
3. Think sparkles with samosas
Any oily or rich foods like samosas or creamy curries, partner very well with drinks that have a high level of acidity. Think about why we squeeze lemon or lime over food as the finishing touch. Crunchy acidity brightens up the layers of flavour and acts as a palette cleanser. The crisp acidity in Champagne and Sparkling provides an enhancing contrast to oily, hot or rich dishes for the same reason. Generally speaking, drinks from cooler regions tend to have higher acidity, for example New Zealand wines or Champagne from Northern Italy.
Prevailing flavours in cuisines that like to play with a lot of spice or heat are more often than not: bitter, sweet and sour. Drinks with high tannins really accentuate the bitterness in spicy food. Nobody likes an overly bitter taste in their mouth. Think about when you leave the tea bag in your tea for too long. You're left with an almost metalic, furry after-taste. Not pleasant at all. So the rule is: avoid drinks with high tannins.
There's no need to be a stickler for the rules. At the end of the day, you won't be enjoying your food or your wine if you're not drinking something you like! By all means, take these handy pointers on board and experiment with the different flavour changes — but stick to what you like!
Thanks again to Sophie and Virgin Wines for joining us for the masterclass!
Now go and check it out on IGTV!