A delicious glass of wine with a hearty home cooked meal is a bona fide recipe for absolute bliss. So, get ready to clear your diary because we've got grape news for you (uhum). Our expertly flavour matched wines are now available to select from the Feast Box menu!
As proud creators of the most diverse recipe box on the market, specialising in the tastiest flavour combinations around the world, we know a thing or two about the delicate balancing act of aromatics, herbs and spices.Therefore, we thought it's about time we took our menu to the next level and sat down with the wine experts to search for the perfectly paired vinos to enjoy alongside our dishes.
We've learnt that wine pairing with intricate layers of flavour such as coriander, cumin, ginger, lemongrass, cinnamon, chilli pepper and turmeric is a skilful task. The trick is to match like with like. Unsurprisingly, many herbs and spices share the same flavour compounds found in wine. Once you've mirrored the aromatics of a dish with the aromatic components in the wine, you don't just compliment the dish, you actually magnify each individual flavour note in a truly spectacular way. Long story short, it's dangerously good.
Here's 4 of our wine pairings to whet your appetite:
Iranian Adas Polo & Beneficio Cellar Reserve Shiraz 2017
Our Iranian adas polo includes a spectrum of eye-catching ingredients. First and foremost, we have the dominating sweeter flavour from beetroot, pomegranate molasses, cardamom and cinnamon, with back notes of earthy cloves, peppery turmeric and nutty sesame seeds and flaked almonds. The perfect balance.
To pair, we've gone for none other than the Beneficio Cellar Reserve Shiraz 2017. The depth of flavour from black fruit sings in perfect harmony with this flavoursome rice dish.

Sichuanese Chicken & Rice Vitaliano Hillside Vineyards Pinot Grigio 2018
A timeless dish that invites your taste buds on an exciting whirlwind of flavours. Experience a fusion of heat, spice, sweet, bitterness and a lasting umami-rich bite from the chicken and mushrooms.

The sharp and piquant sichuan peppercorns work beautifully with a clean and citrusy Pinot Girgio such as this Vitaliano Hillside Vineyards Pinot Grigio 2018.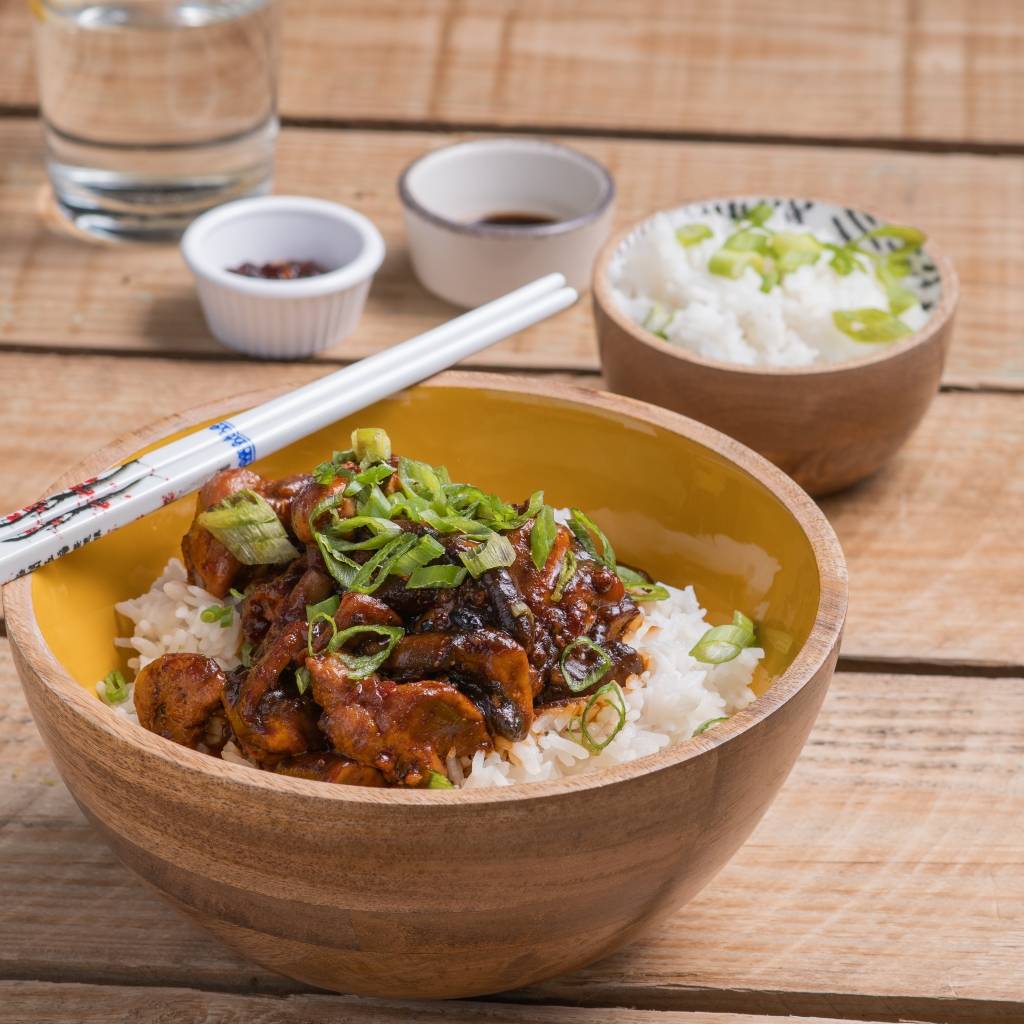 Paneer Makhani & The Black Pig Pinot Grigio

A famously mooreish dish. Better known outside of India in it's 'butter chicken' incarnation. Pungent garlic and earthy garam masala penetrate cubes of juicy paneer. The paneer later sizzles in aromatic ginger and chilli before finally stirred through a rich buttery and tomato sauce.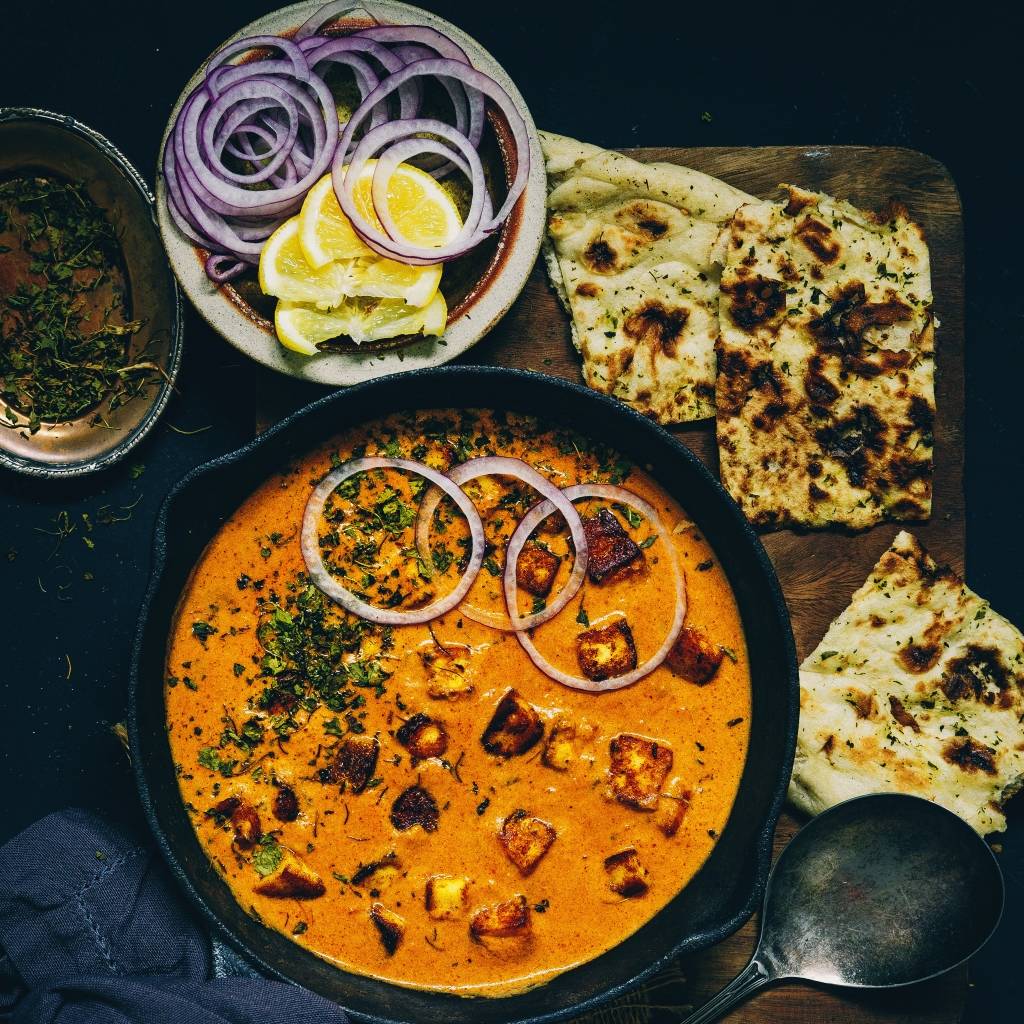 A decadent dish like this needs a crisp and light companion. We've paired The Black Pig Pinot Grigio 2019 for it's exuberant citrus notes, crunchy acidity and long, lively finish.

Koofteh Rizeh with Saffron Rice & El Vinedo Perdido Tinto

Hearty and wholesome at it's very best. Lamb mince rolled in our fragrant fusion blend of cinnamon, ground cloves, cumin, coriander, smokey paprika and piquant black peppercorns. The koofteh balls are dressed in a tangy tomato sauce made with pungent earthy herbs like dried oregano and fresh parsley. A lasting umami-rich bite of pickled sumac onions is the perfect addition to marry this stunning jumble of confident flavours together.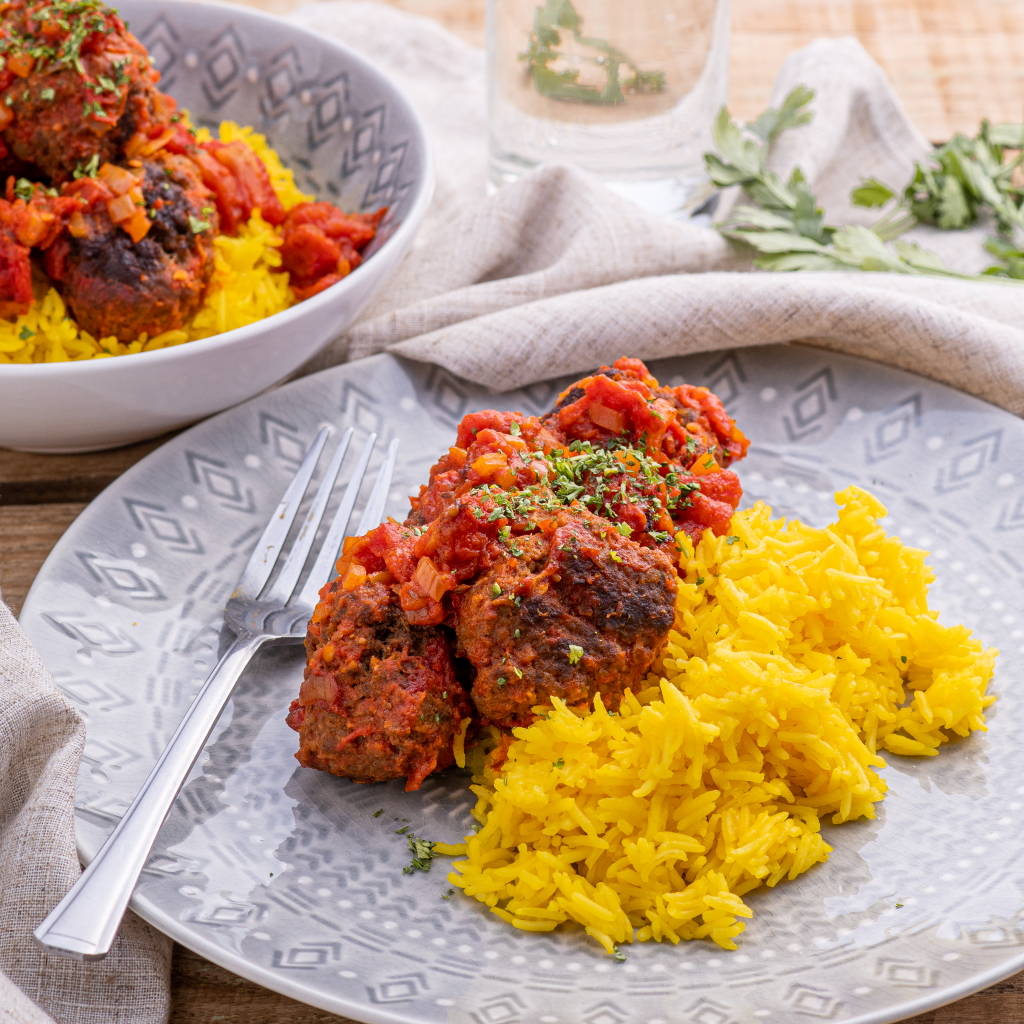 We just had to pair this dish with a fruity bottle of red: El Vinedo Perdido Tinto. Comforting and sweet, while promising a burst off freshness at the same time.