Eat well. Do well
Make a positive impact on the world and discover true flavour with Feast Box .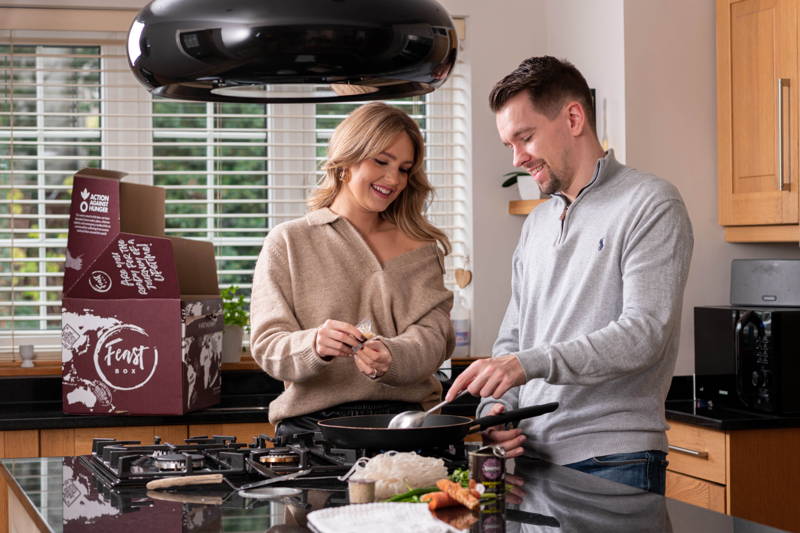 To us, authenticity means bringing the joy, novelty, and excitement back into your kitchen, feeling connected to the rest of the world and being involved in an ongoing story.

Our goal is that when you next go travelling, you actively seek out the local delicacies and feel inspired to try them at home. We want you to spend less time tracking down hard-to-find ingredients and more time doing what actually makes you feel good: cooking and eating!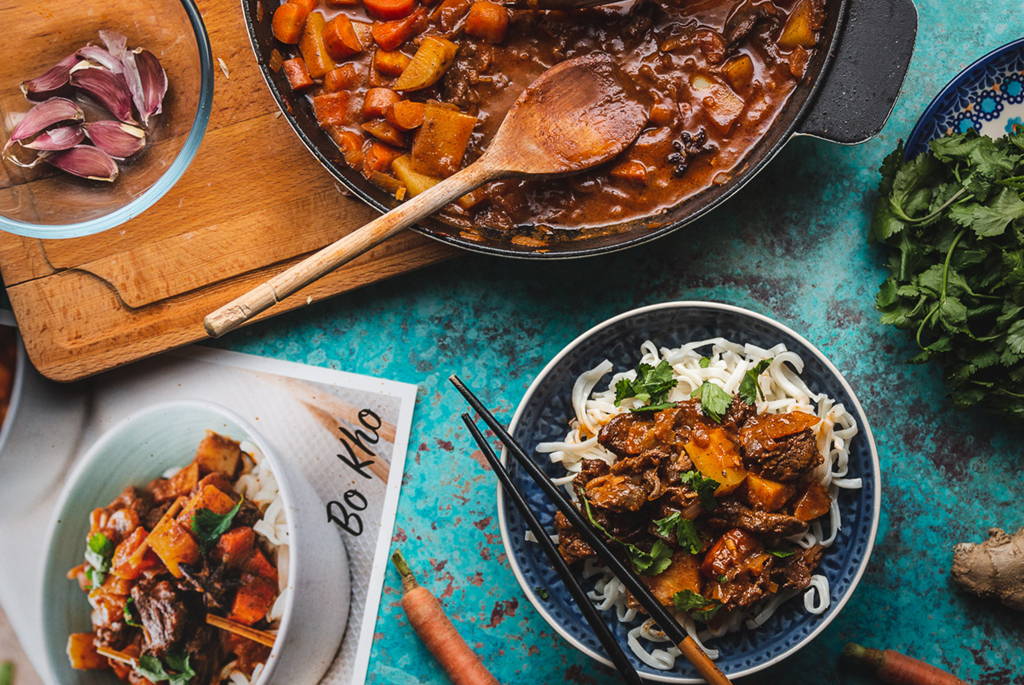 Food waste is one of the most notable contributors to climate change. Our Feast Boxes contain precisely measured fresh ingredients, herbs and spices so that you can keep food waste to an absolute minimum when you cook our tasty recipes.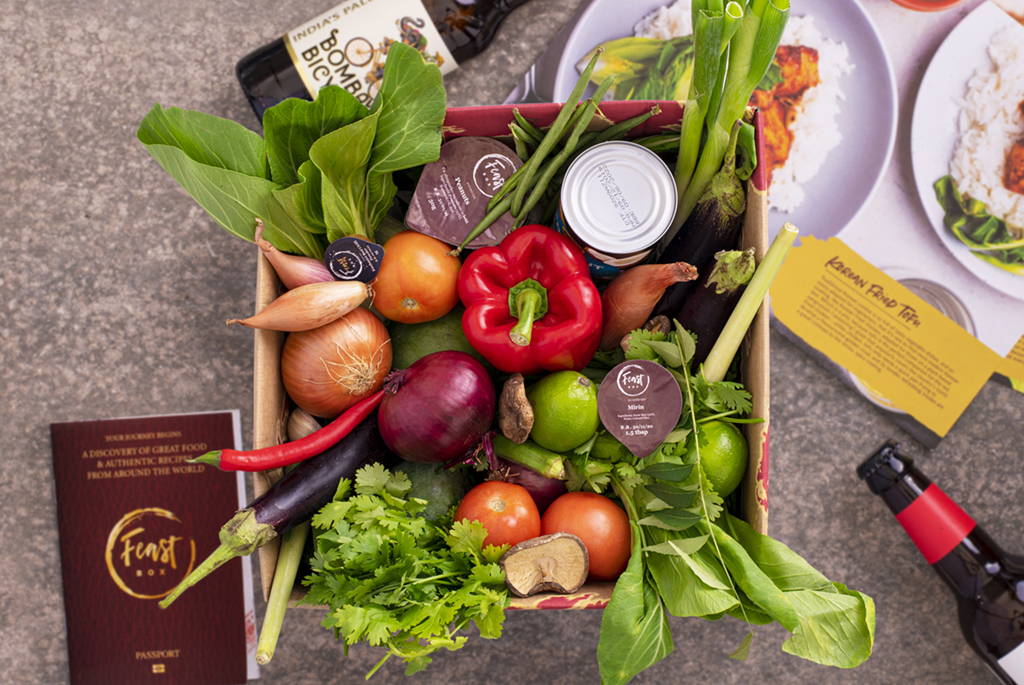 One of the best things about our job is discovering the incredible variety of foods that exist around the world. Not only is it important to diversify and be curious about new foods from an environmental perspective, but it means our recipes bring more to the table than just a delicious end-product. They offer an inspired way to spend time in the kitchen.
As a world food focused recipe box, part of our mission is to show that veganism isn't a flash-in-the-pan trend, it's an ethos that's been followed in many forms all over the world for centuries. Our recipes show off the versatility of plant-based ingredients like tofu, jackfruit and lentils, which deserve to be enjoyed in their own right, not just as 'meat substitutes'.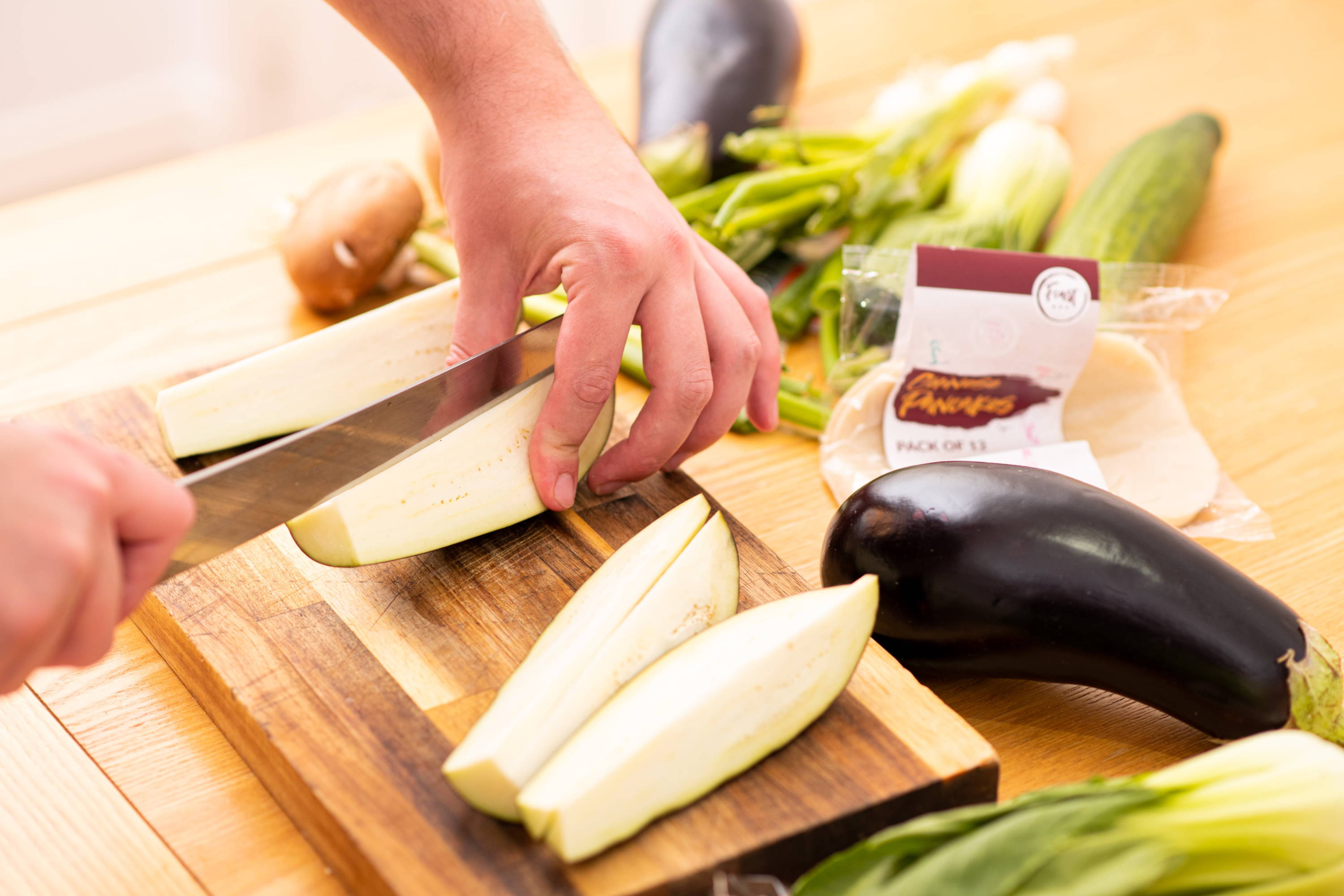 For every recipe you enjoy, we'll provide clean water pipes, chlorine tablets and emergency medical kits to communities suffering from severe malnutrition in over 50 countries around the world. For such a young company, we're incredibly proud to put this at the heart of everything we do.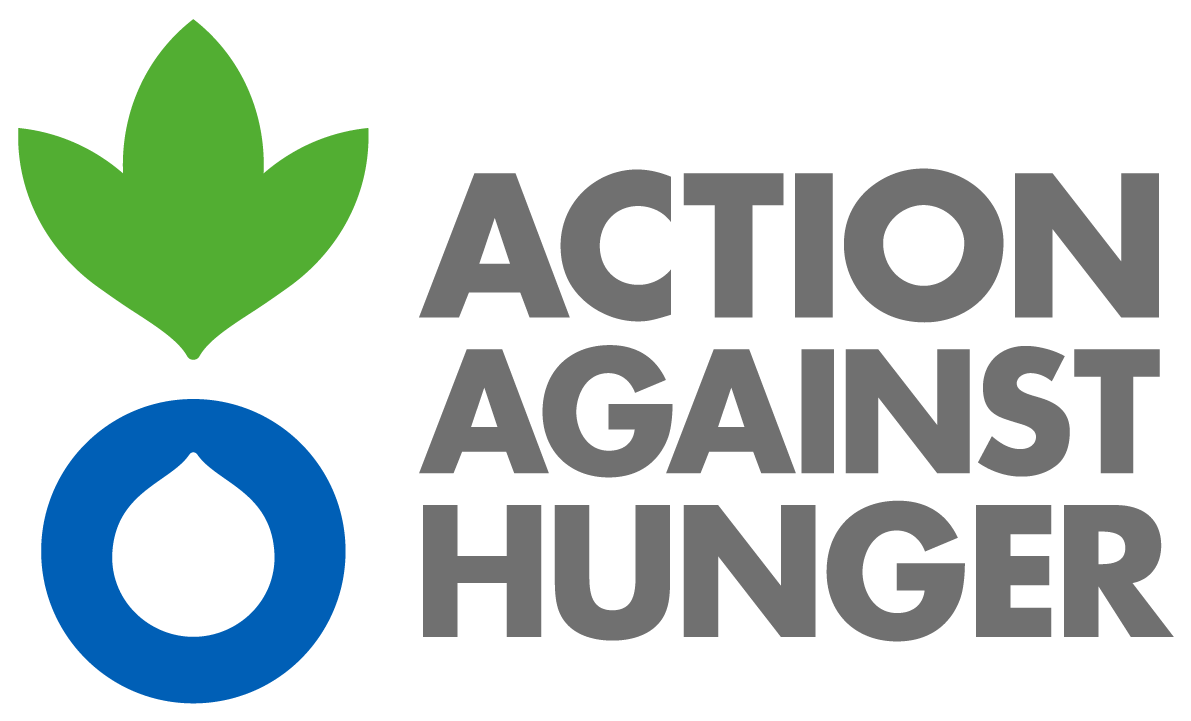 We work tireless to minimise our environment footprint every step of the way. All our packaging is recyclable, compostable or biodegradable. Our insulation material is made from state of the art recycled denim offcuts, our BRC certified ice packs are reusable and our pods, box & paper bags are recyclable.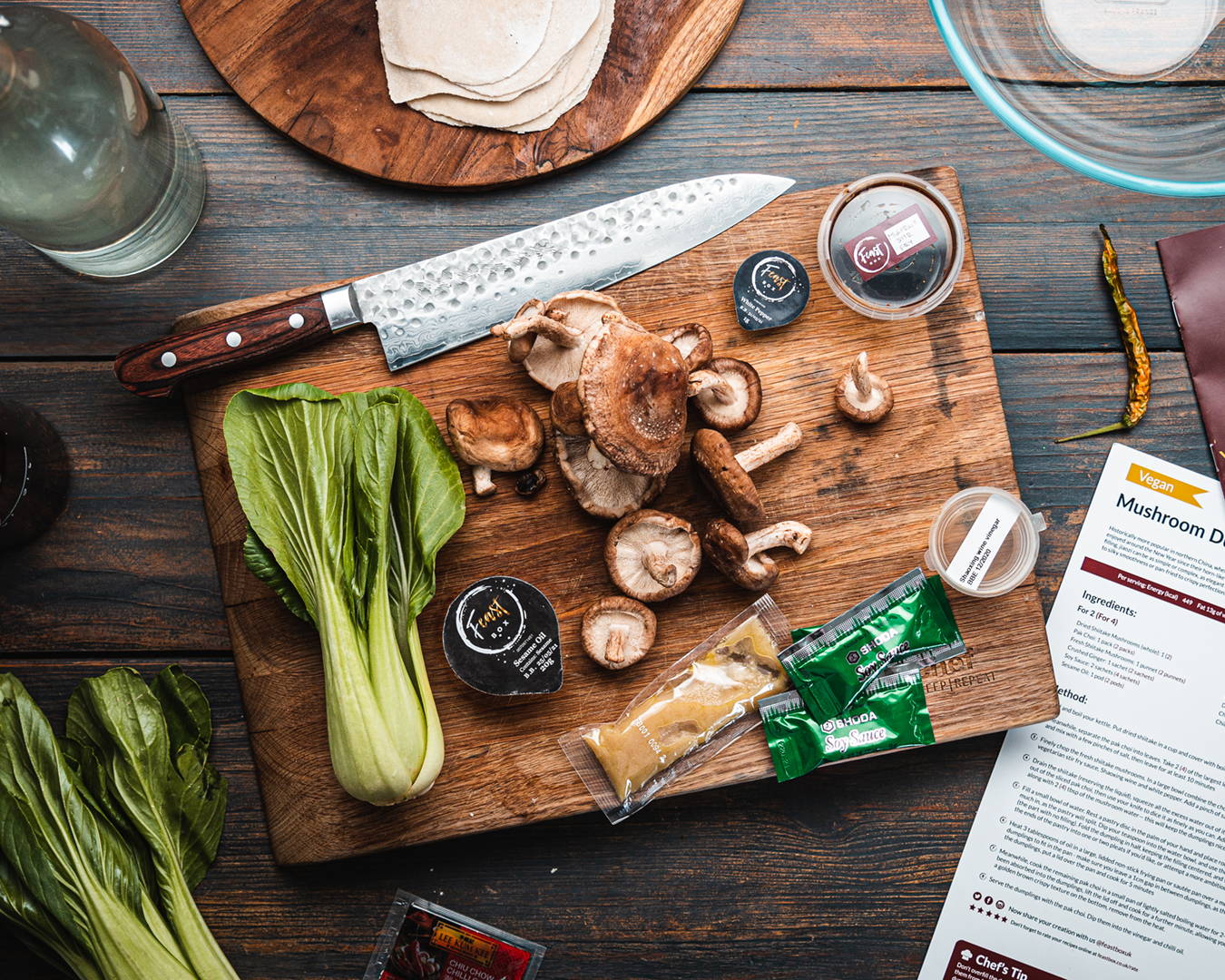 We've partnered with Give Back Box so that you can recycle the cardboard boxes we send you and donate to a local charity at the same time. Fill your empty Feast Box with unwanted clothing, shoes, books etc. Then print off a label using this link: Give Back Box Label, drop the box at your nearest CollectPlus and send it (free of charge) to your charity of choice. Head here for more information