Intriguing ingredients and authentic recipes from around the world, delivered to your door
Feast Box makes authentic Asian & Middle Eastern food accessible to UK home cooks, sending you recipe boxes of bespoke spice blends, weeknight-friendly recipe cards and all the fresh and hard-to-find ingredients needed to make the best of Eastern cuisine. It's all pre-measured, so no need for supermarket trips or wasted leftovers. Our small team has years of experience supplying to Michelin starred Asian restaurants, and we've enlisted gifted chefs to develop simple recipes for everything from South Indian masala dosa to Sichuan kung-po chicken. Don't just cook, discover!
Indian recipes · middle eastern recipes · chinese recipes · japanese recipes · moroccan recipes · thai recipes and much more



How does our Recipe boxes work?
Choose from over 10 recipes every week
We deliver your recipe box
Your recipe box delivered on chosen time slot
You cook delicious recipes
Cook mouth watering recipes in minutes
Your recipe box will have everything you need to cook delicious recipes
1) Perfectly pre-measured healthy ingredients

2) Tested step by step approach to cook delicious
recipes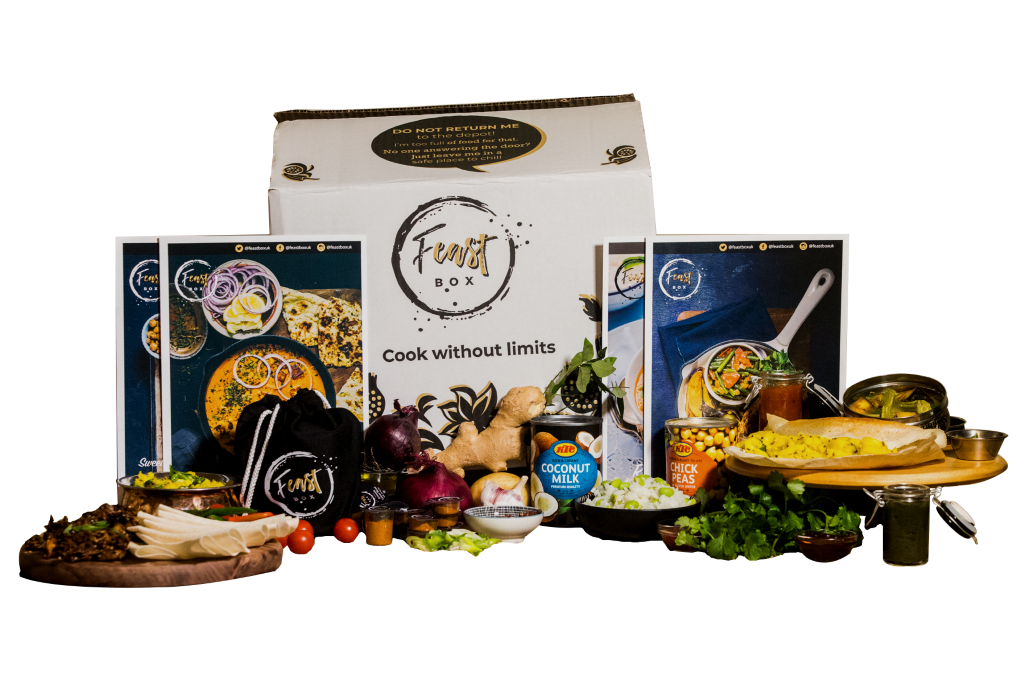 Let's share our cooking experience with you
Join us now and enjoy delicious recipes every week
Get £20 off your first two recipe boxes & free delivery with offer code - WELCOME